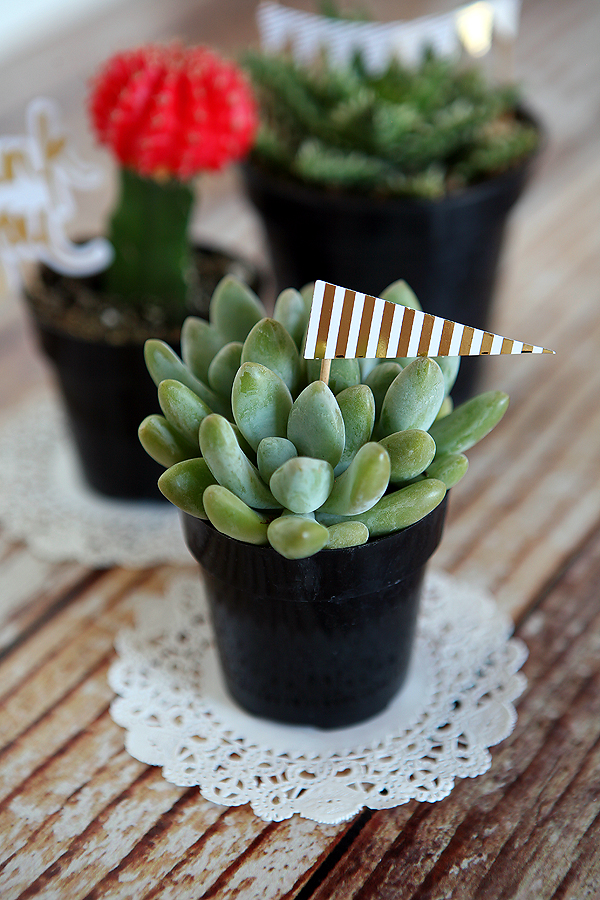 [We have received product and/or compensation for this post. As always though, all opinions are our own. *Affiliate links are included in this post]
Have you heard of the
Minc
? It's
Heidi Swapp's
newest creation. If you haven't heard about it, let me tell you just how cool this machine is. If you are in love with foil (like we are), you will be so excited to know that this machine will foil whatever you want! Any laser print can be sent through the machine. It can be as thin as a cellophane bag to as thick as chipboard. Very cool, right?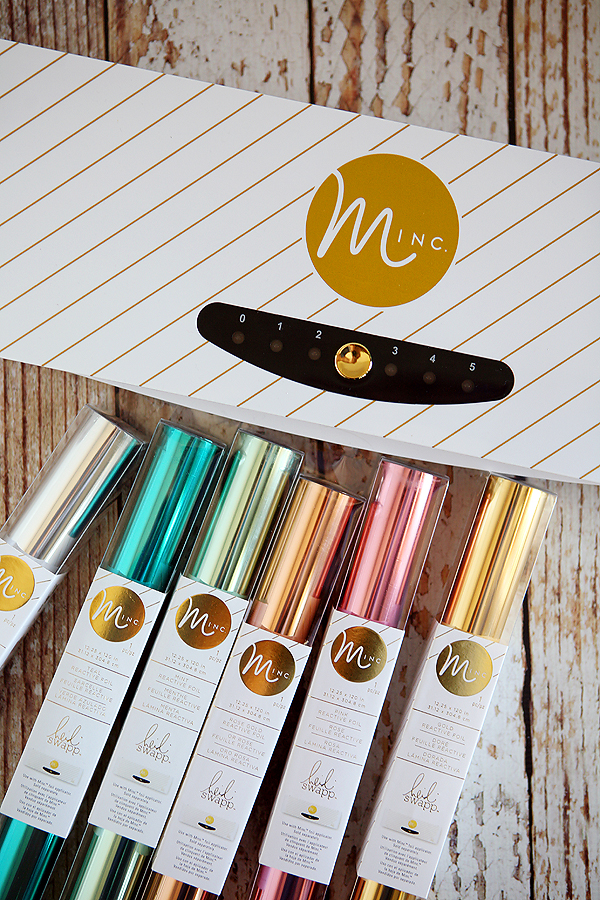 Since we are in love with cacti right now, really…who isn't? We thought it would be fun to turn these cute little plants into a perfect gift.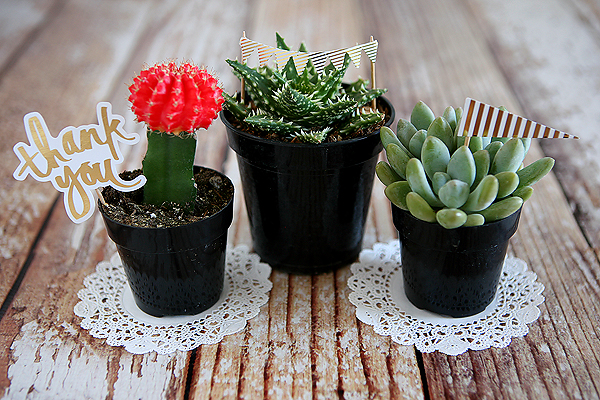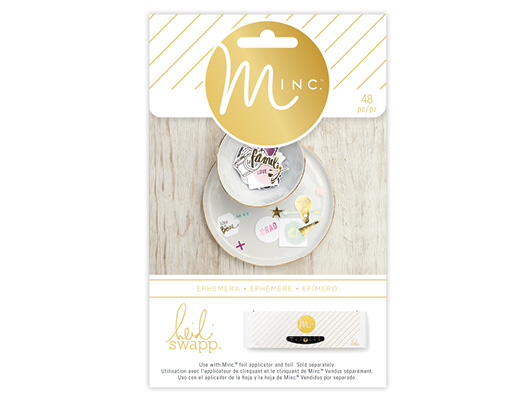 We used the
Ephemera pack
and grabbed the little banners. Laid them in the plastic sleeve and placed the
foil
on top (foil side up). Sent them through the
Minc
(on the 2nd setting) and viola!
Then, we attached them to toothpicks with a little dab of hot glue and waited for them to dry. Stuck those little babies in our Cacti and fell in love….again. (Sigh!)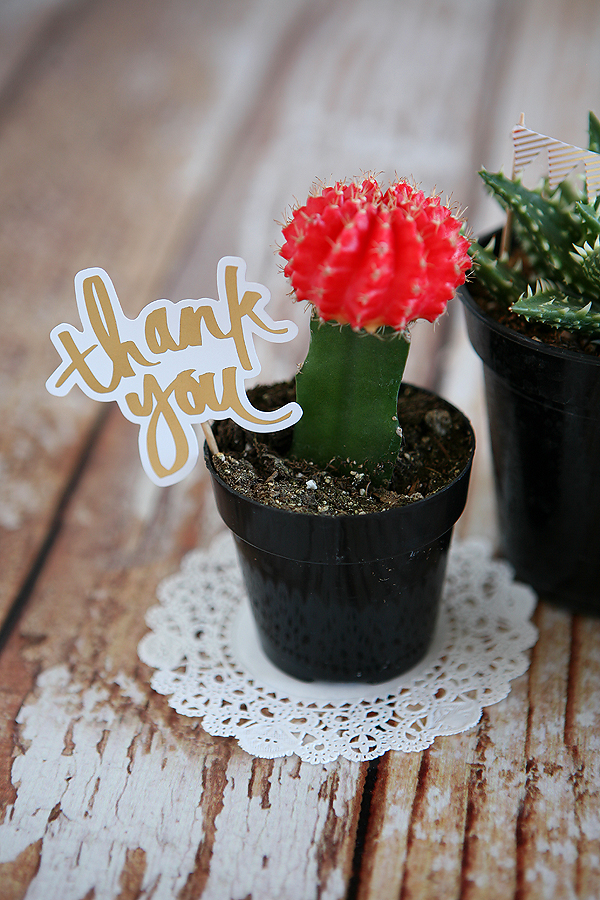 Don't tell anyone because we may just keep them for ourselves!
Here's some more information you may be interested in:
Minc Foil Applicator and Starter Kit MSRP is $149.00 Minc Foil MSRP is $9.99 (foil is 12"x10') Minc accessories MSRP from $2.99 to $12.99
Minc Foil Applicator and accessories are available at Hobby Lobby, Jo-Ann, as well as locally owned craft stores and online shops
The Minc is fairly light weight and compact, so it doesn't take a ton of storage space.
Minc features:

Ability to accept a 12" wide sheet
Four pressure rollers (most laminators have two) to evenly distribute pressure across a 12×12 surface.
A heating element that covers the entire 12", as opposed heat focused at the outer edges (also common in every day laminators)
Adjustable heat settings that allows for foil transfer on sensitive materials like vellum, all the way to more robust chipboard and even thin wood veneer.