We're talking Perler Beads today! (You know our love for those, right?) I would love to say how excited the kids get when we pull them out, but I think us moms have them beat!
We wanted to make something that the girls could wear on Valentine's Day. Like we did with the Valentine's Day Necklaces
here
.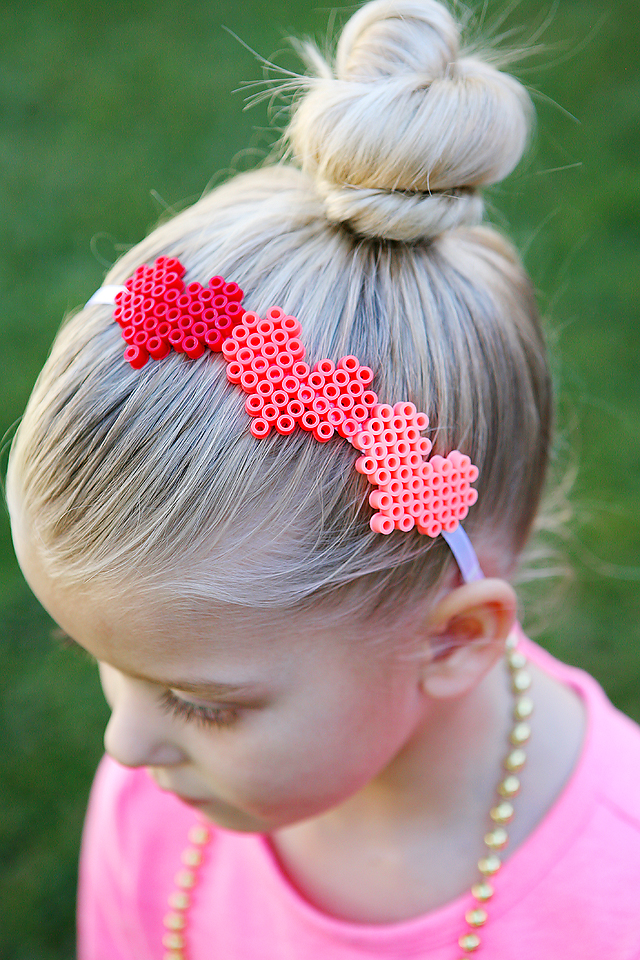 All you need:
Perler Beads
Perler Bead pegboard (we use
these
square ones)
Perler Bead paper or parchment paper
Iron
Headbands
Clips
Hot glue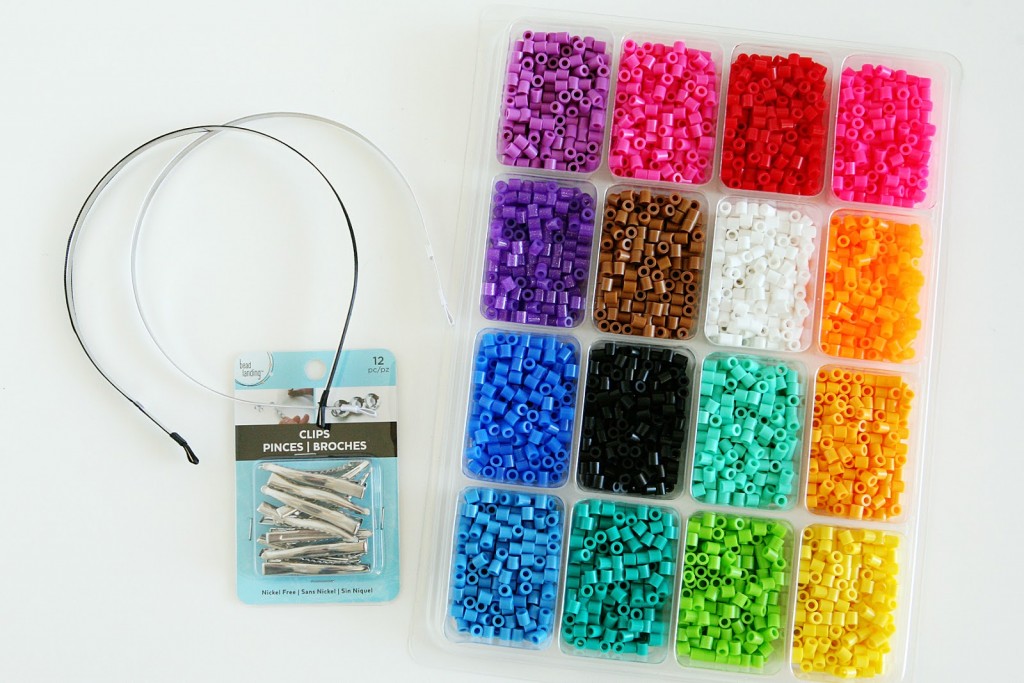 If you haven't purchased Perler Beads yet, may we suggest buying the presorted version. (You can find them
here
.) It really does make life so much easier and to sort them from the bucket is VERY time consuming.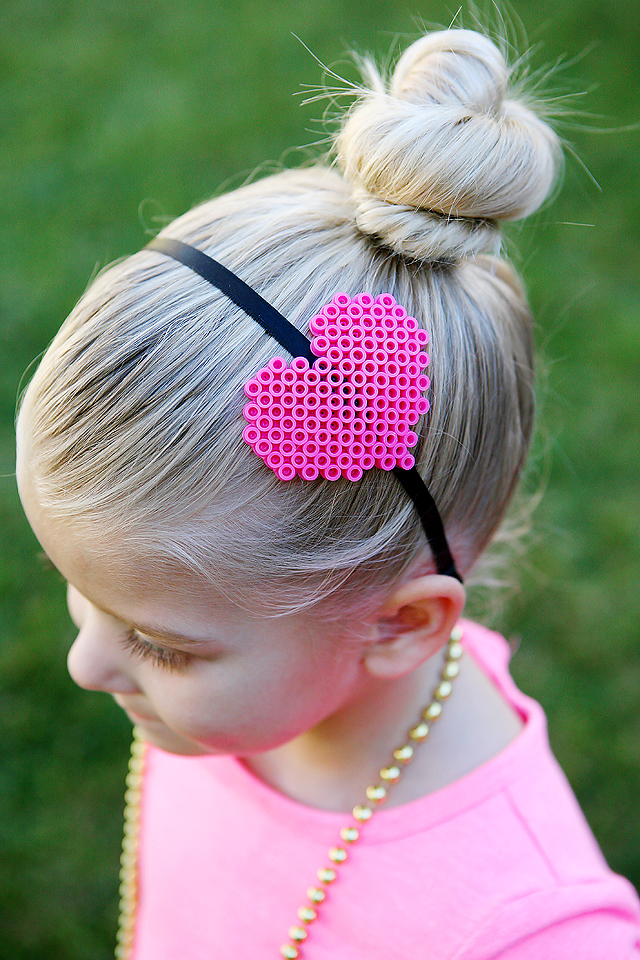 These are a piece of cake to make and only take minutes! Make your heart design and iron following the instructions on the beads. Then just hot glue your heart or whatever shape you want right to the headband or clip. Easy peasy!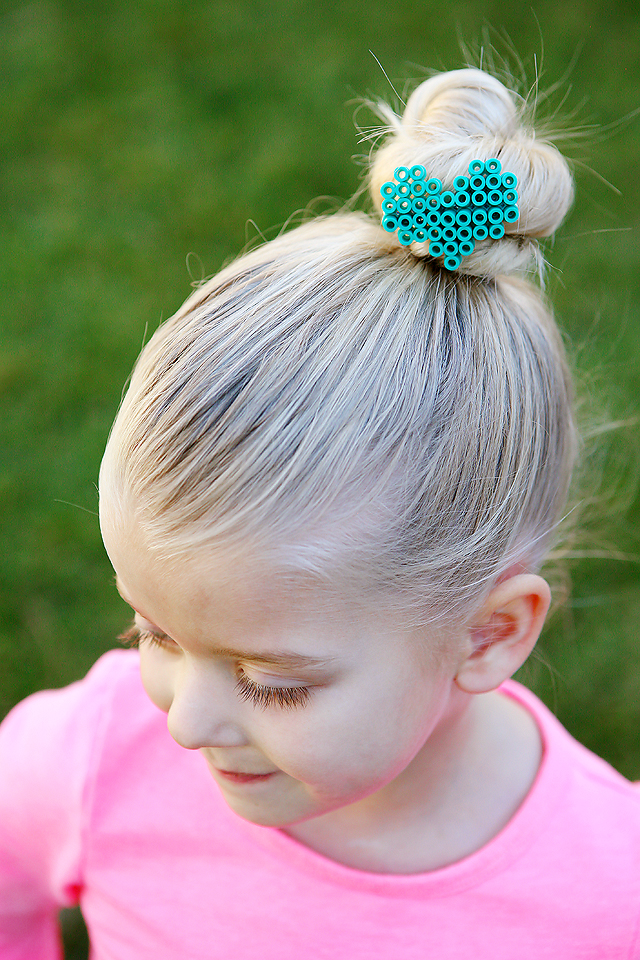 Now she's all set for lover's day!
Here are a few of our other Perler Bead projects for you to check out…