i made you some tags, but you're going to have to make the cookies.
or pick some up from the grocery store 😉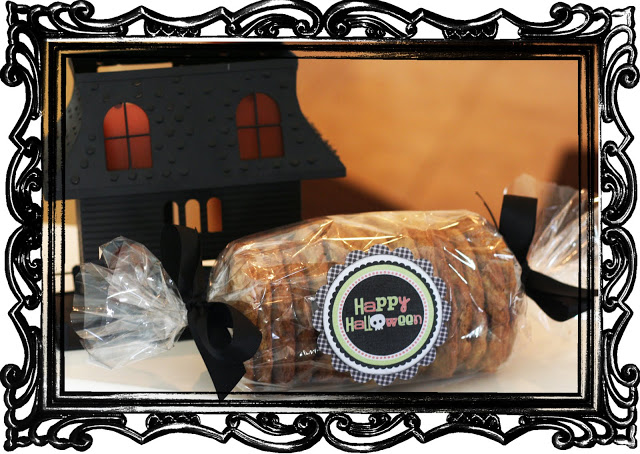 pass these easy treats out to teachers, neighbors
or your favorite ghosts and goblins.
get your tags at the bottom of this post…
punch out with a 3″ circle punch…
and for extra cuteness, back tags in scallop circles (cut with a cricut)
* * * * * * * * *
you can either wrap your cookies up in cellophane,
tie pieces of ribbon on both ends and attach tag with glue dots. (above)
or
place cookies in large plastic treat bags,
(we used size 5in x 11.25in from michaels)
punch a small hole in the top of tag and tie on with ribbon.(below)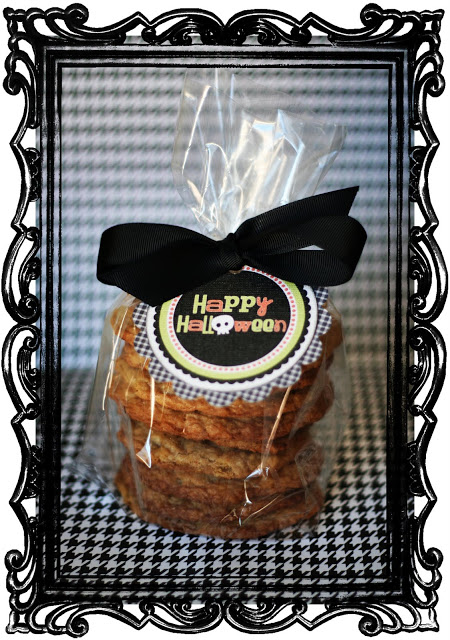 * * * * * * * *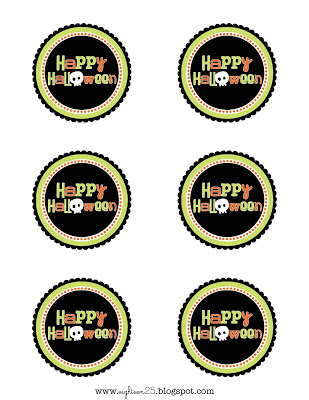 Download Happy Halloween Tags
our mom made us her special chocolate chip oatmeal cookies to use for this project. these are very popular among us girls and our families. some of us prefer them straight from the oven and some of us like them best frozen. (and sometimes we have to use the grandkids as an excuse for her to make some. but, whatever works.)
what are your favorite cookies?
this post is participating in: