We are so pleased to have Suzanne here from Just Another Hang Up!
Suzanne is just an all around crafty girl, but let's be serious here….. she knows how to rock the sewing machine! I wish she'd make pillows for every room in my house!!
I was so excited to see if she was going to share a fun halloween pillow… and lucky for us she is!!!
****************
I'm happy to be able to share a Halloween idea with Eighteen25's loyal readers today!
If you follow my blog, it won't come as a surprise that I have a thing for pillows. The addition of a themed pillow to a room can change a room from drab to fab, and it's one of the easiest ways to add a punch of holiday magic to any room! Generally my creations start with a doodle. That's how "Baxter the Bat" came to be…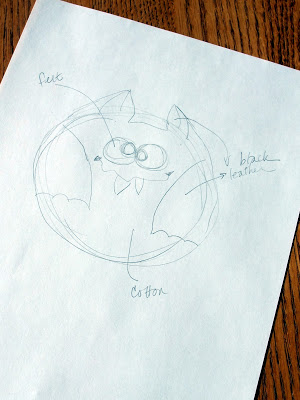 Baxter is a spin-off from my
"Give a Hoot"
pillow that I made earlier this year.
Once again I started with a professional artist's basic tools: a pencil, paper and a salad bowl…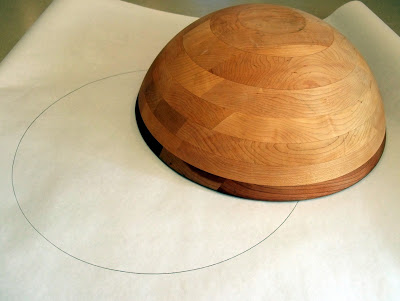 with a yardstick I drew lines to use as guides…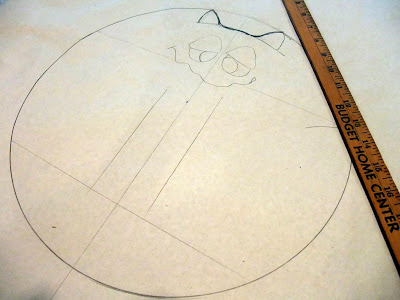 a little salad bowl magic once again…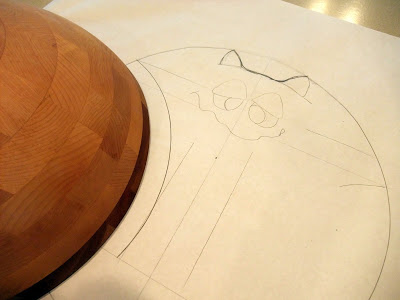 a vitamin lid and you've got yourself some bat wings…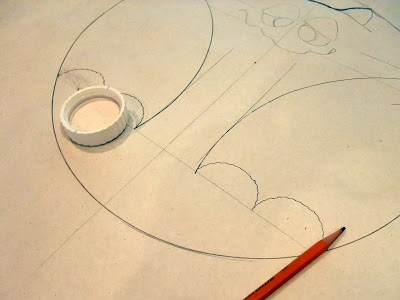 Then I added 1/2″ to the outside edge of Bax's body and cut out his body and his different features (wings, eyes, fangs, inside of ear). Stitch witchery and an iron were used to adhere the smaller pieces to the body. A quick decorative stitch around the edges permanently attached them to the body of Bax…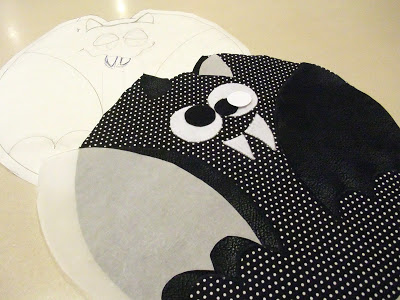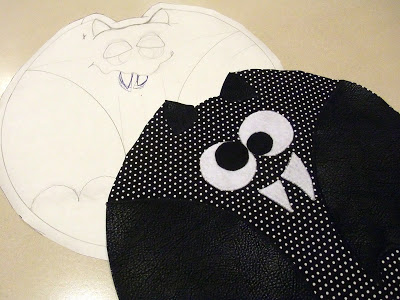 The sweet hum-drum of a sewing machine.
A snip.
A tuck.
Some botox stuffing.
And an hour later Baxter is reborn in fabric in the form of a cute Halloween pillow!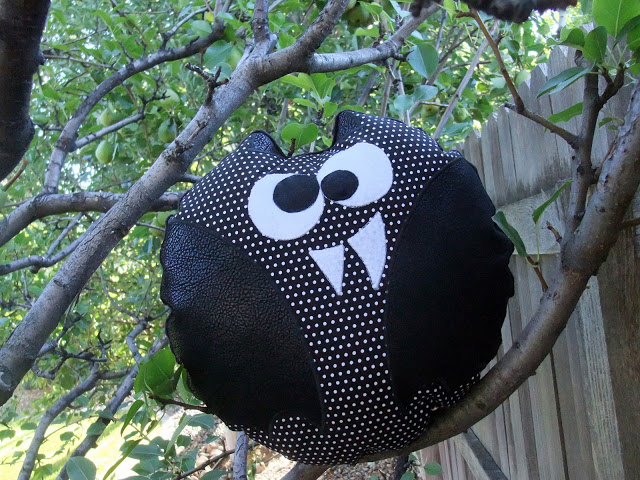 I used cotton fabric for the body of Bax,
some fake leathery fabric for his wings and ears,
and felt for his eyes and fangs.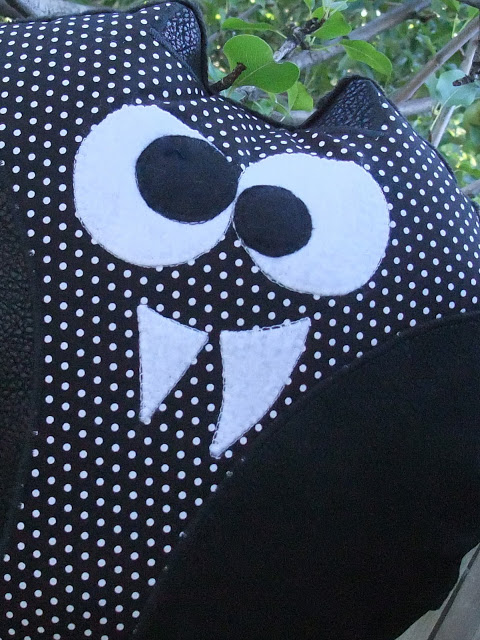 Some minky fabric on the back finished him off and made him perfectly soft for little heads.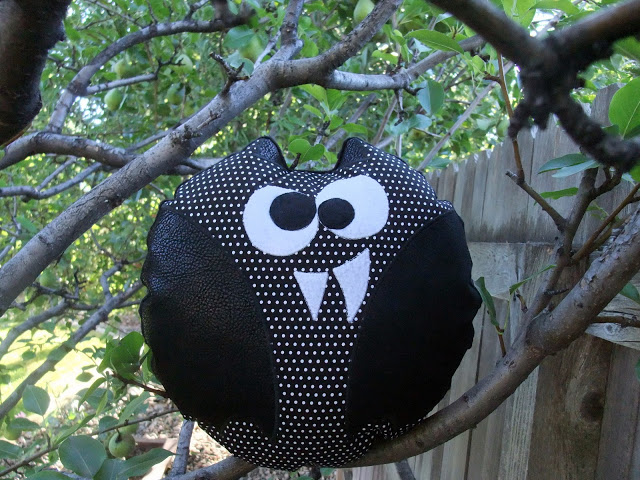 Baxter looks at home in a tree, but he's perfectly comfortable relaxing in a chair in our family room too!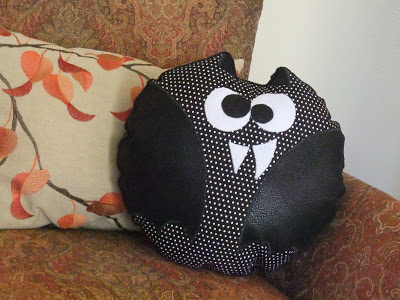 Thanks so much for having me today, ladies!
It's been fun seeing all the Spooktacular creations this month!