from a boring thrift store find…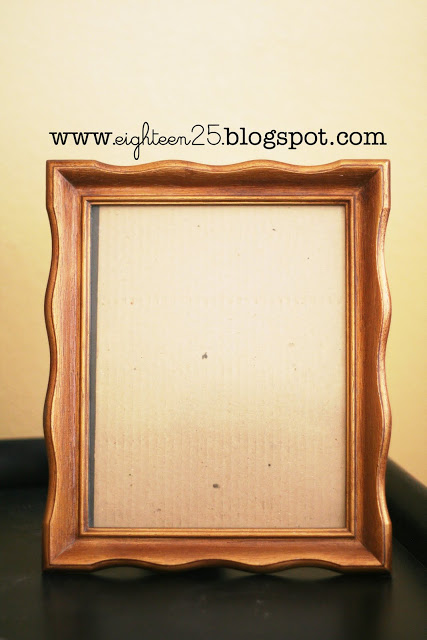 to a cheerful wipe board to do list…
perfect for those mothers and teachers in your life.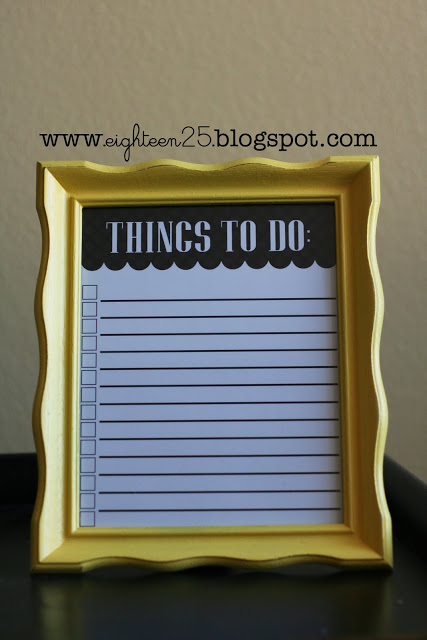 materials:
8×10 frame (jennifer found this one at a thrift store for $1.50 – you can also pick up a pretty cheap one at wal-mart)
spray paint
spray primer
sandpaper
"things to do" sheet – download here
how to:
-give the whole frame a light sanding just to rough up the surface.
-wipe clean and give it a good coat of primer.
-spray paint your frame and once dry, sand the edges lightly.
-insert the to do list.
-then just use dry erase markers to write down all of the things you need to get done.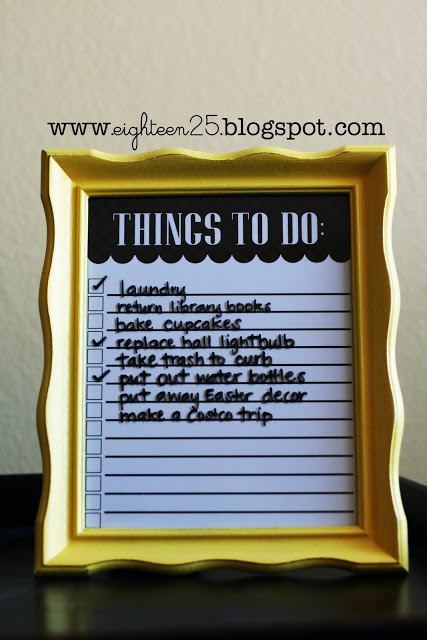 this is easily an under $5 gift!!