Are you ready for another fun Arts & Crafts project? This outdoors tic tac toe game will keep the kiddos busy for hours and they will have a blast making it!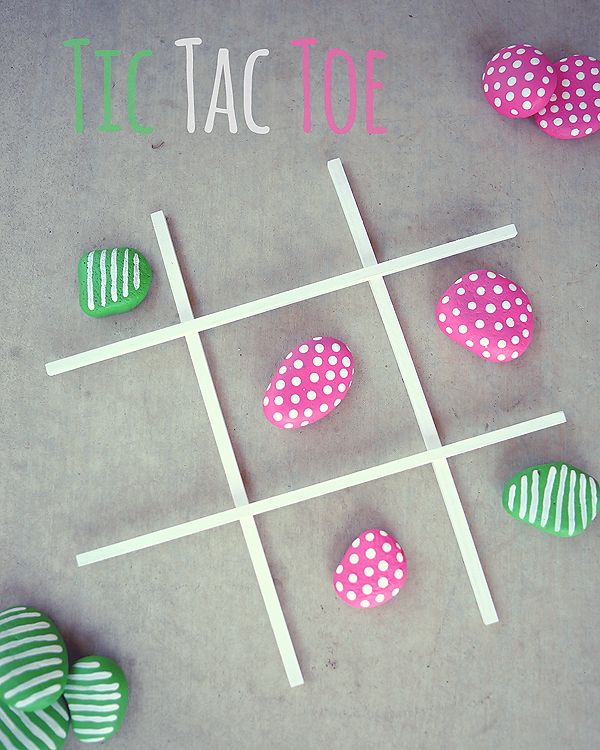 Supplies:
• 10 clean river rocks
• wood square dowels
• 2 colors of paint for your rocks
• white paint for the sticks and rock designs
• paintbrush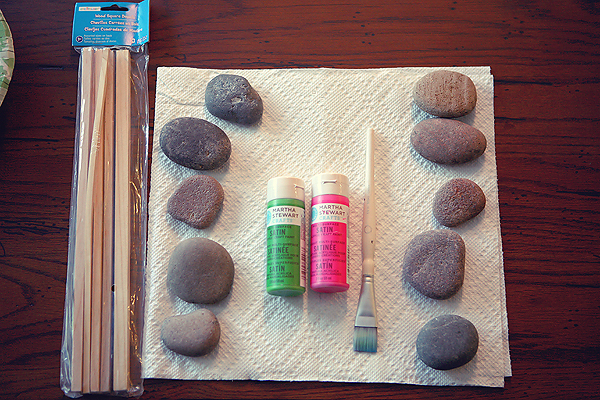 Steps:
• paint your rocks – 5 of one color and 5 in the other color
• paint the dowels white
• once your rocks are dry – add polka dots to one of the sets of rocks by using the end of the paintbrush
• freehand some stripes on the other set of rocks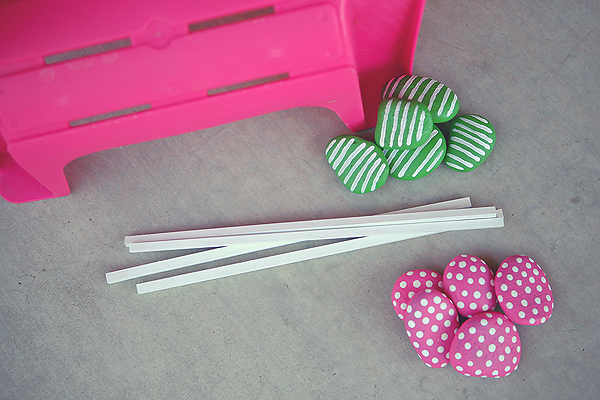 then get your game on!