This Thankful banner can be done in about 5 minutes. No joke! All the supplies are ready to go and you just have to adhere the letters. So pack up that Halloween stuff and get to it!!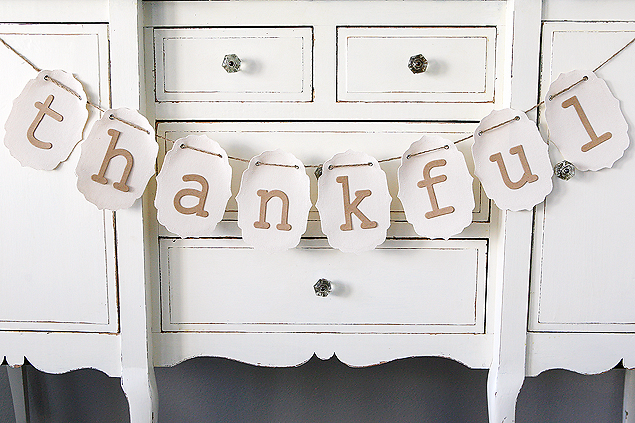 Here's what you need:
Adhesive Chipboard Letters (we got ours from Michaels)
This Craft Smith ready-to-go banner (from Michaels)
Tacky glue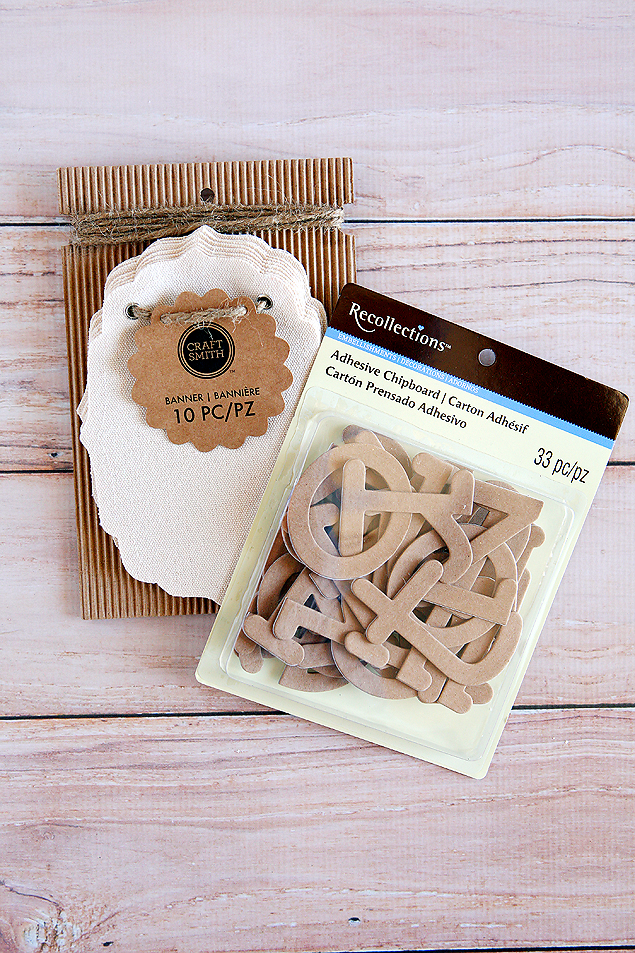 Lay it all out so you can adhere your letters.  The letters are stickers, but you'll want to add a couple dabs of tacky glue to keep those things in place.  Then, you'll need to run your jute (that's included) through the eyelets on the banner.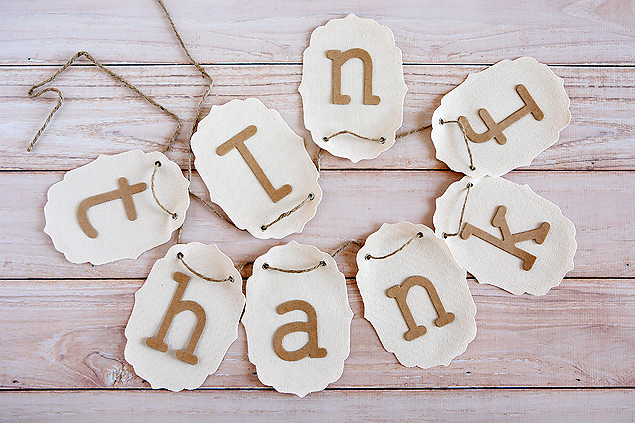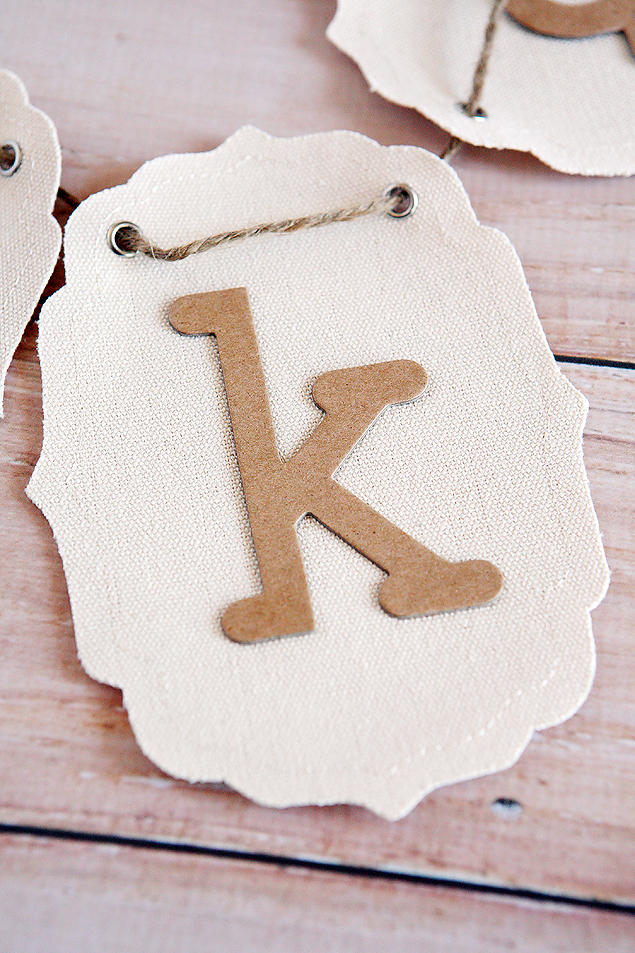 That's it!  Now, hang it somewhere that everyone will see it.  It's a great reminder, don't you think?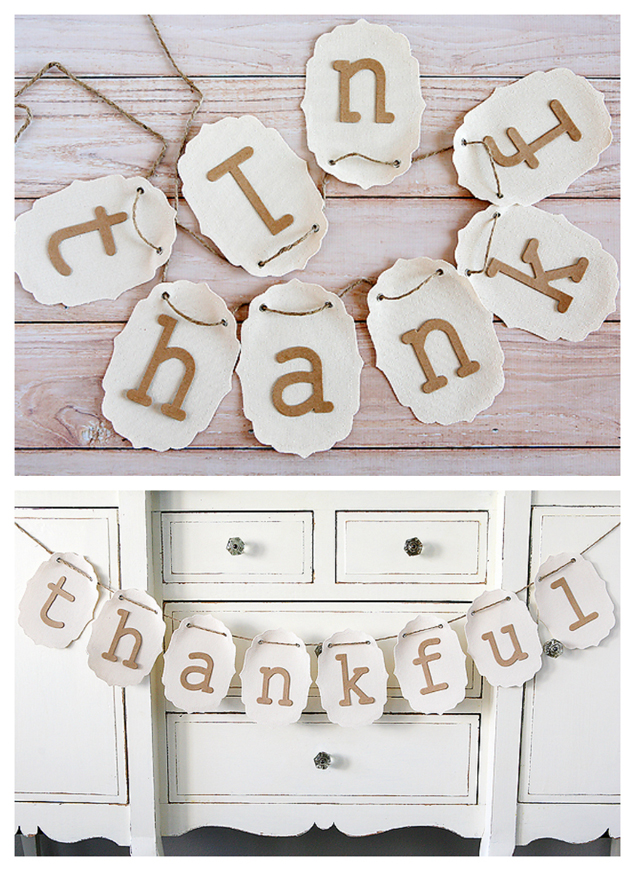 Enjoy!