Today we want to share a fun tradition that you might like to start with your family for the month of November. Hopefully it will have everyone thinking about all the wonderful blessings in their lives. It's super easy to put together… less than 30 minutes and it'll be ready to go.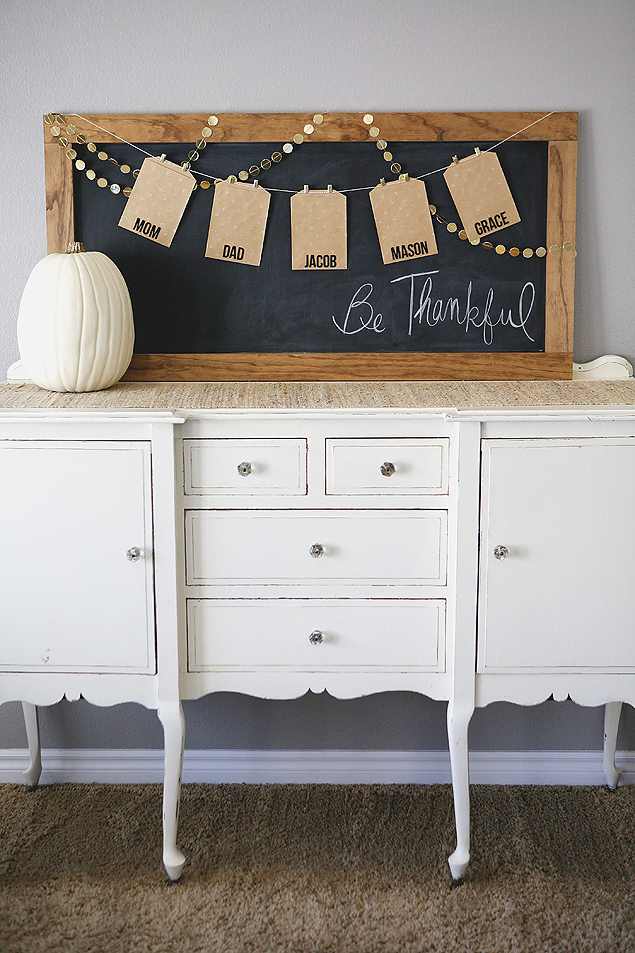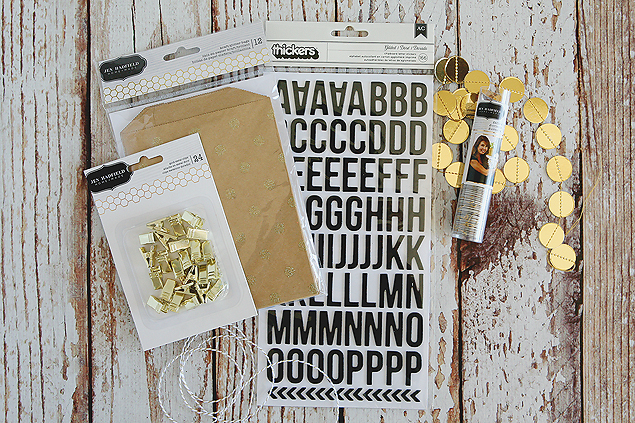 We used:
Black Thickers
White and Gold Twine
If you'd like to know how we made our Chalkboard (so easy!) go HERE.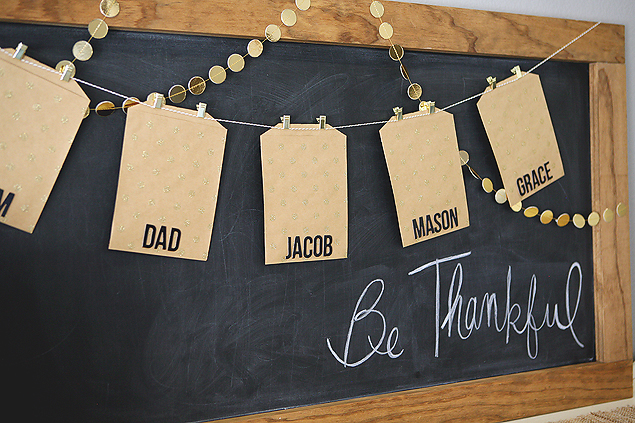 It's simple to put together. Just cut a piece of twine the length that you need. Then using the black stickers put each family members name on one of the bags. Use the gold clips to hang the bags from the twine and add the gold circle garland because it's so darn pretty.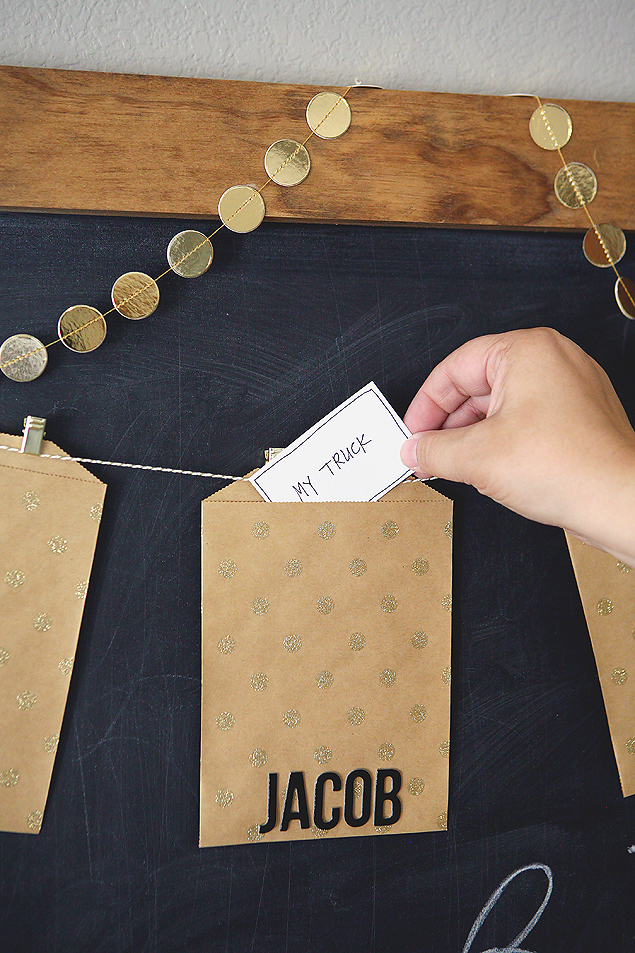 Through the month of November have everyone write what they are thankful for on slips of paper. Then they slip those into their own envelope. At the end of the month gather together and read through all of them. It's so nice to take time to be thankful and to remind ourselves and our family members of all the good we enjoy in our lives.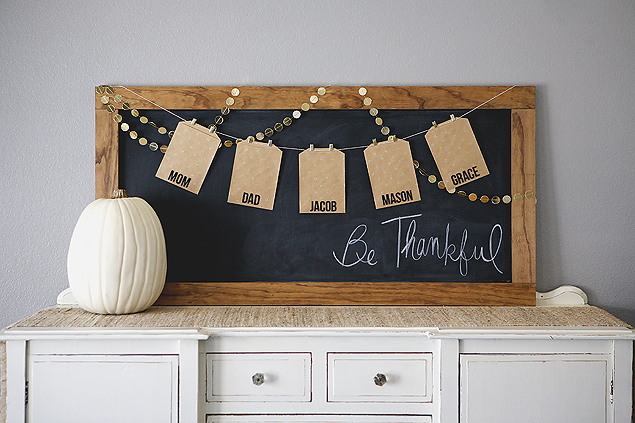 If you're not already. We'd love for you to follow along with us on