today's craft: tinfoil art
(idea found
here
)
what you need:
* piece of cardboard
* tinfoil (enough to cover cardboard)
* sponge brush
* tissue paper
* glue
* sequins and glitter
step one: wrap foil around cardboard.
step two: cut or tear several pieces of tissue paper.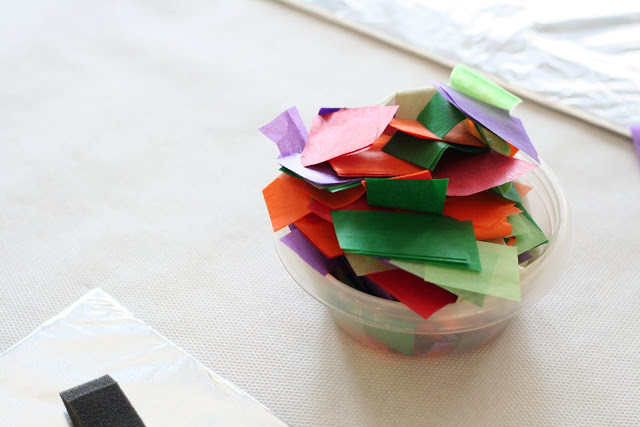 step three: water down your glue a little bit in a cup.(we used clean yogurt cups) smooth glue all over foil with foam brush.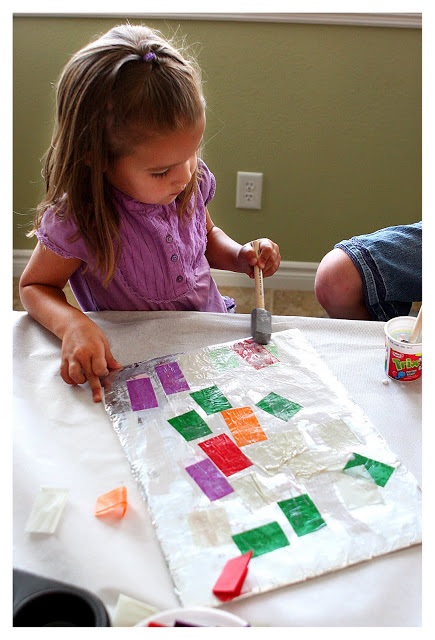 step four: lay pieces of tissue paper down and then add another layer of glue.
step five: while art is still wet, add sequins and glitter (or not).
and here are the finished projects…