today's craft: cardboard tube bracelets
what you need:
* tp or paper towel rolls
* paint
* scrapbook papers
* foam brushes
* clothespins
* glue
* misc. materials (beads, buttons, ribbons, magnet letters, little toys)
step one: cut tubes about 2 inches wide. then cut a slit in each one (so it looks like a C).
step two: paint tubes or glue down scraps of paper.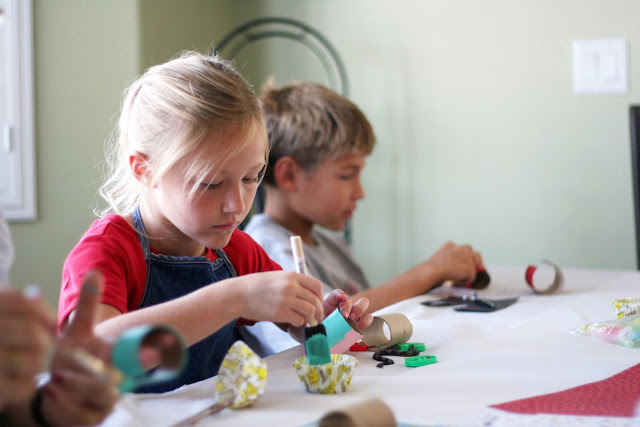 step three: hold tubes together with clothespins and let dry.
step four: glue on beads, snakes and other fun items.
and ta-da…