today's craft: lunch
this is a quick and easy lunch that the kids can put together themselves and the best part is they taste pretty darn good!
what you need:
* english muffins
* pizza or spaghetti sauce
* toppings. cheese, pepperoni, canadian bacon, pineapple, mushrooms. all your favorites.
step one: get everything set up. split your english muffins. put the sauce and toppings in separate bowls.
step two:
let the kids come in and put together their favorite kind of pizza.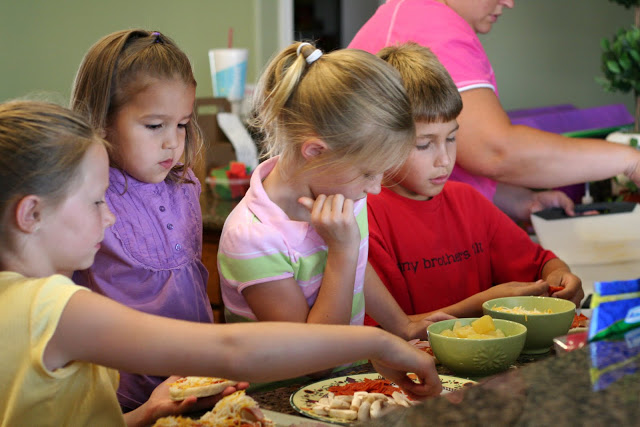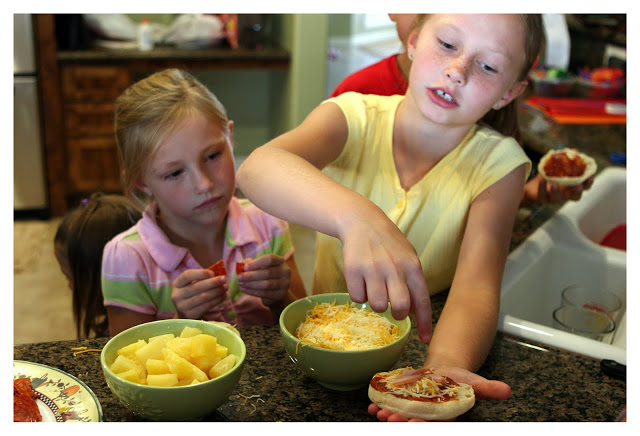 step three: place under the broiler for about 5-10 minutes. they cook pretty quick. so keep an eye on them.
step four: try to remember whose pizza was whose and enjoy.