this week, we'll be sharing some fun, easy ideas for you to use at your next party or two. it's always an overwhelming task of throwing a birthday party, so we thought it would be fun to help you out with a few ideas. have fun playing around with them and possibly change them up a bit to fit the theme of your next party…or just make it easy and hit print!
today's idea: "thank you" treats
what you need:
* box of white paper cd sleeves (you can find these at most office supply stores for under $5)
* thank you tags
* cardstock to back your tag (optional)
* adhesive (we used glue dots)
* goodies to put in the sleeve (large cookies, a cd of the birthday child's favorite songs, etc.)
step one: print out your thank you tags. then punch out with your 3″ punch.
step two: back tags with a scallop circle. (we cut ours out with the cricut mini monograms cartridge at 4″)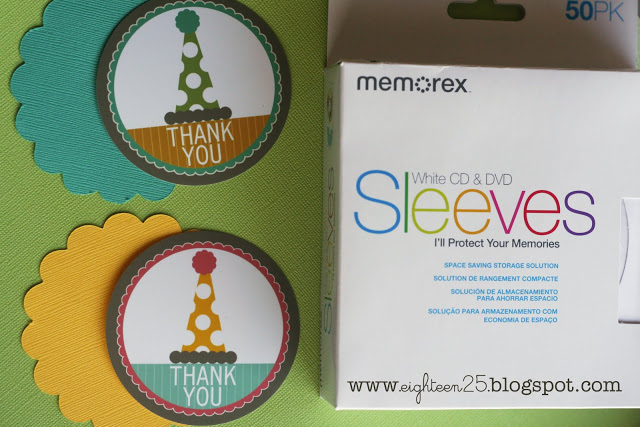 step three: attach to the front of sleeve with adhesive.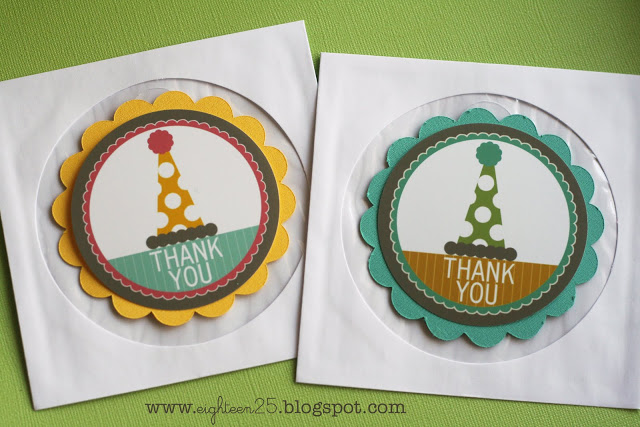 step four: fill sleeves with goodies. 🙂