i don't do a whole lot of decorating for st. patricks day .
but… i did get my shelf all decorated this past weekend!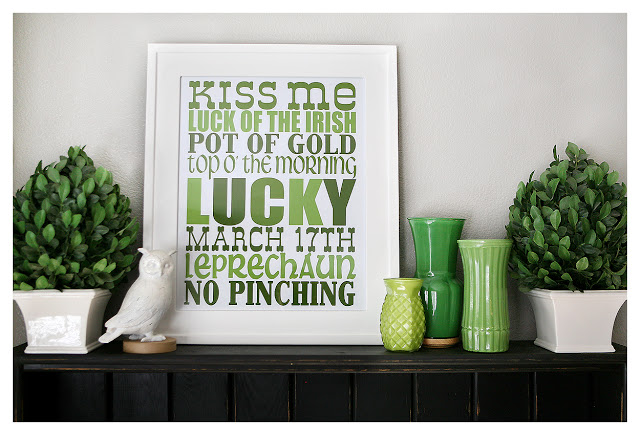 besides my
st. patty's day subway art
i have little else as far as decorations go for the kiss me-i'm irish holiday. so i grabbed my trusty topiaries (from target years ago), my new white owl that i grabbed at Christmas time at
rod works
and some old ugly vases i had sitting under the sink.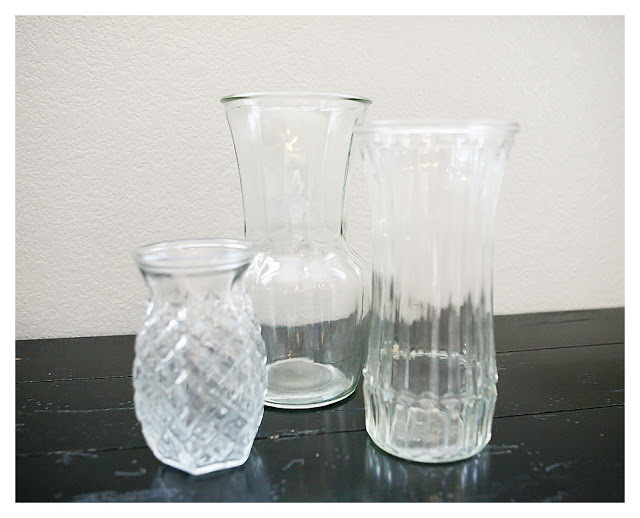 [old vases from under the sink-i've also seen tons of them at the thrift store]
i had been inspired by
sugar and charm's
awesome vase make-over… so i decided to try it out myself.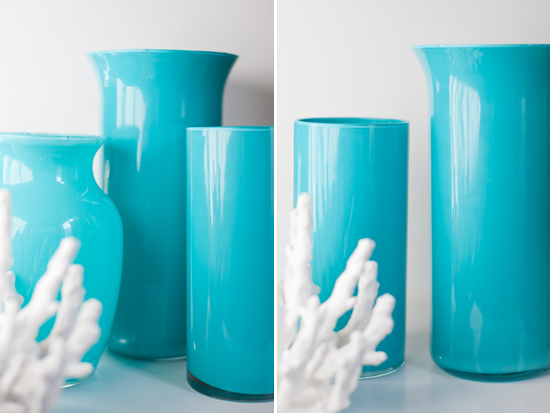 i totally made mine the lazy/cheap way.
i just poured the paint straight into the vase (it took about 1-2oz bottle for each vase) and brushed the paint around a little. then i just sat the vase on it's side (rotating it around every couple minutes) and let the paint drip around until it all was covered in a nice thick coat. so super easy!!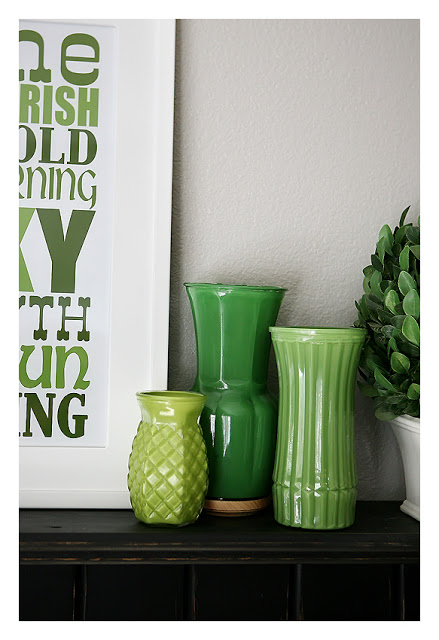 and now i have pretty green vases that cost me nothing!
(since i already had the vases and the paint)
((i added a little piece of wood under the one vase because i thought it needed just a tad bit more height))
eta: i used regular acrylic paint. i didn't add anything to it. (i don't plan to
put anything in the vases. ever.)
unfortunately i only have two of the
paint color names.
(i was being an irresponsible blogger and threw one empty bottle
away)
– delta ceramcoat light foliage green
– jo-ann craft essentials
grasshopper
– for the third color just pick a darker color that coordinates
with both of the others.
do you decorate for st. patty's day?
(have you done it yet?)
. . . . . .
this post is sponsored by: