Hello, Eighteen 25 friends! My name is Laura Orlando and I am from the blog Celebrate In Detail! Today I am here to help celebrate Spooktacular September. I love Halloween!! I always host Halloween night and my family comes over every year for Trick-or-Treating. I love getting creative when hosting Halloween and I always try to create something new each year. It is usually a little chilly on Halloween night, so wouldn't it be fun to create a Spooky S'more Bar for everyone by the fire.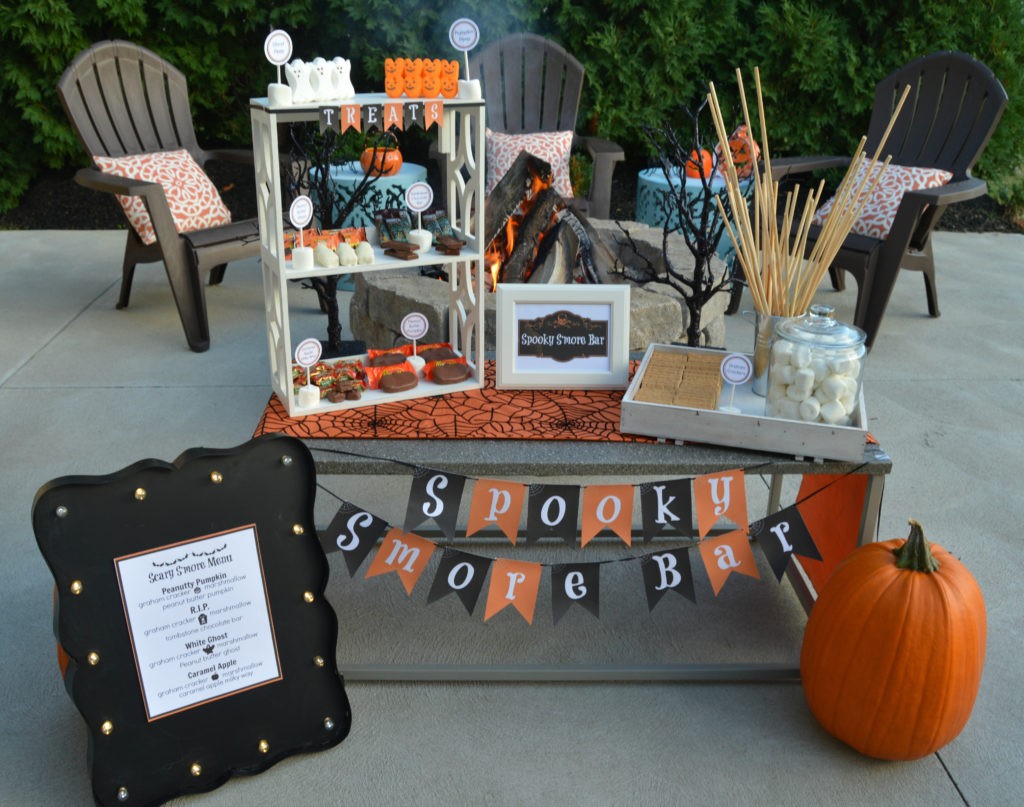 It is so easy and fun to put together a S'more Bar. Just go to your local grocery store and find all the fun Halloween candy and pick out a few of your favorites. This time of year the candy is usually in shapes of the Halloween season. For example, Pumpkin Reese cups, white pumpkin ghosts, caramel apple milky ways and chocolate bar tombstones. You can also get marshmallow ghosts and pumpkin peeps for roasting! The possibilities are endless!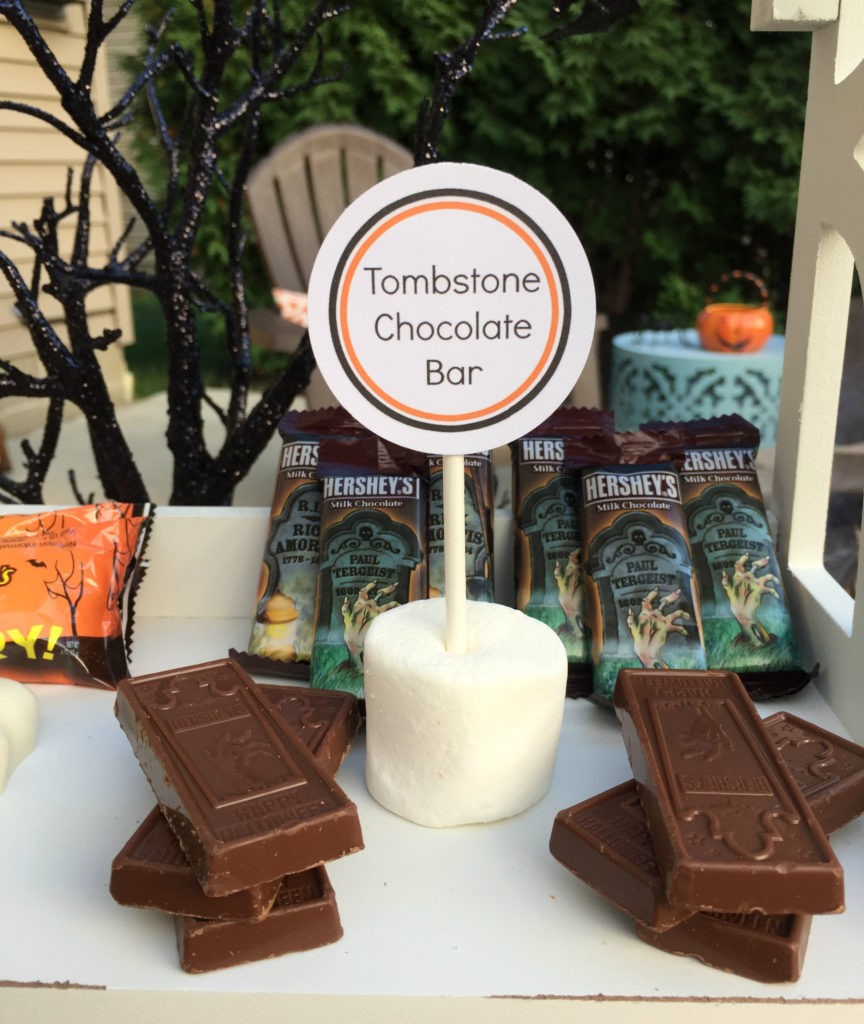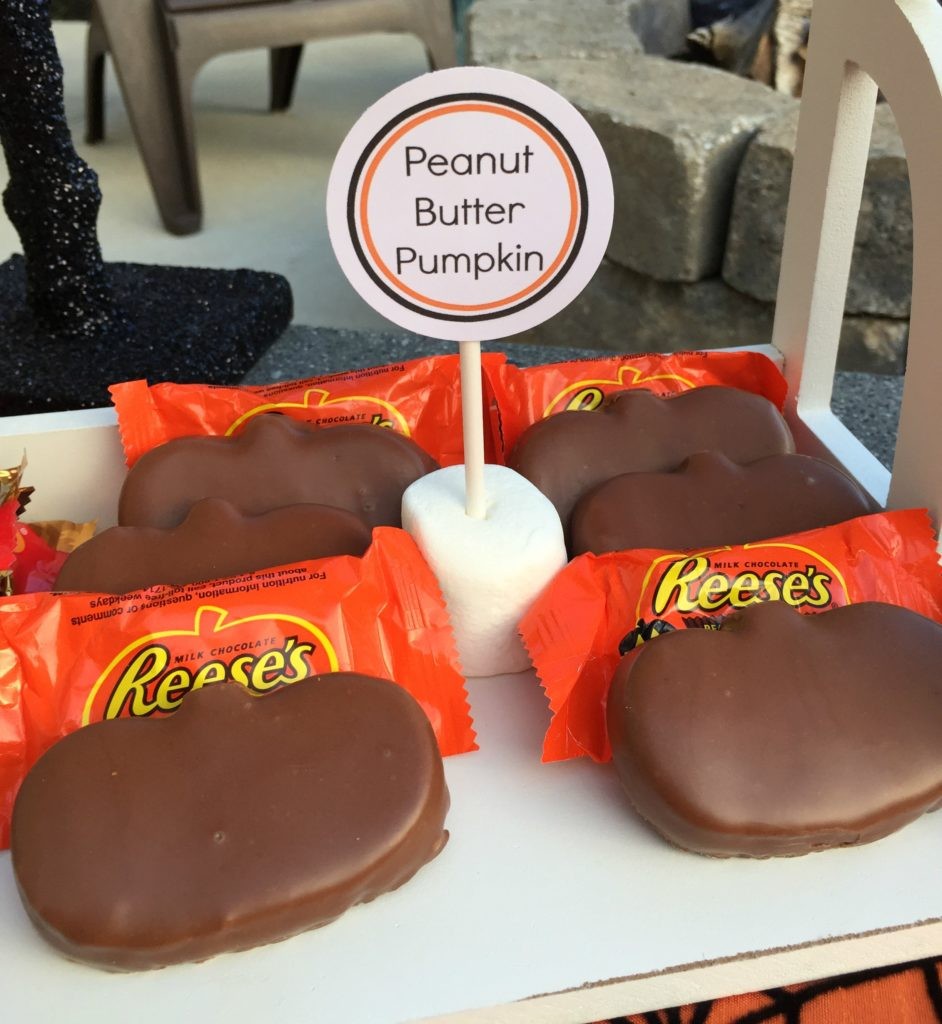 Use creative ways to display your candy and treats. I displayed my candy on a shelf I have and made labels for all of the candy names. I used marshmallows to hold each little candy label. These printables you see here are free just for you! To make the candy labels just use a 2 inch punch to cut out the circle names and hot glue them to a popsicle stick. I also made a small banner for the treats shelf. To make this banner, cut the banner letters out then tape or glue them to ribbon. So easy to make and it adds special detail to the candy!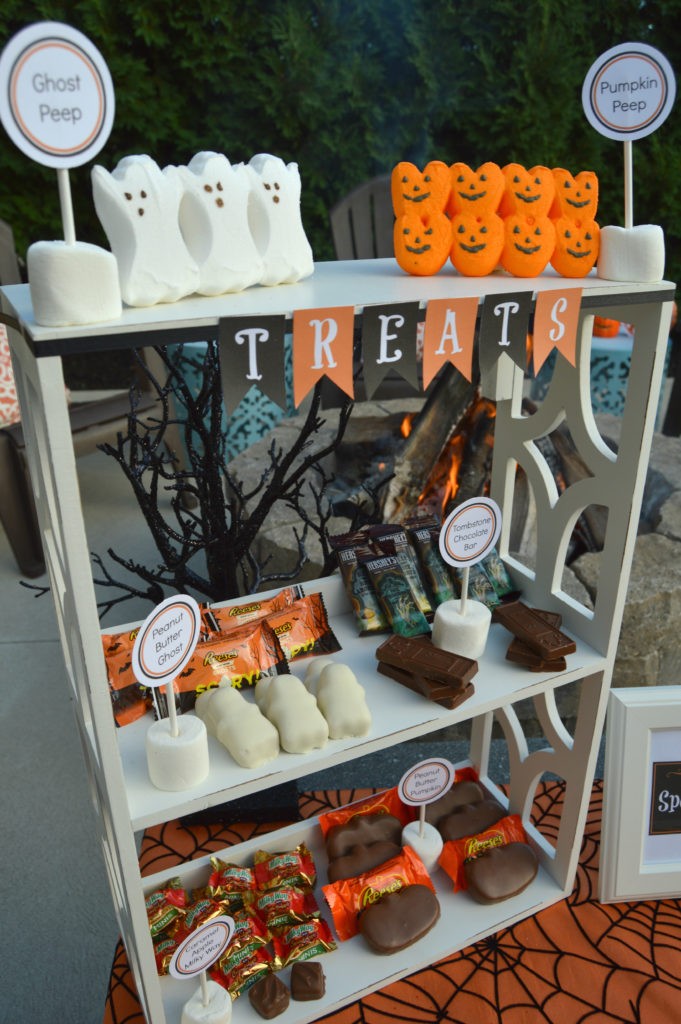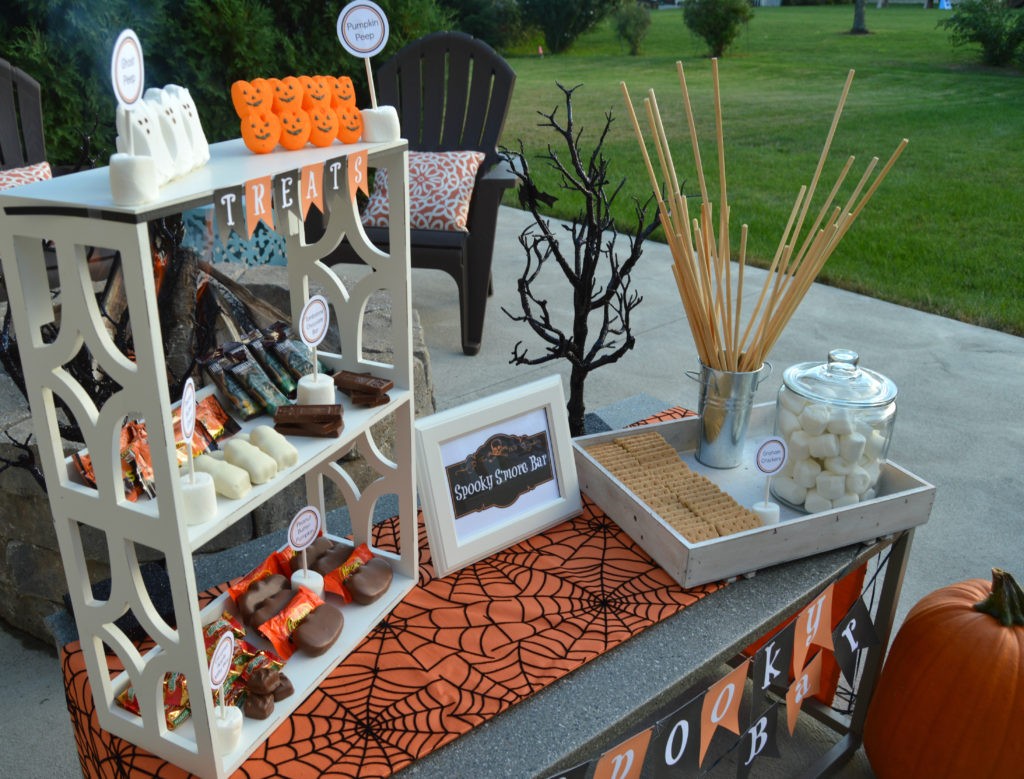 Make sure you have lots of graham crackers, roasting sticks and marshmallows for all your guests to have plenty.
I made a cute Halloween S'more menu for guests to make creative and yummy S'more's with a twist.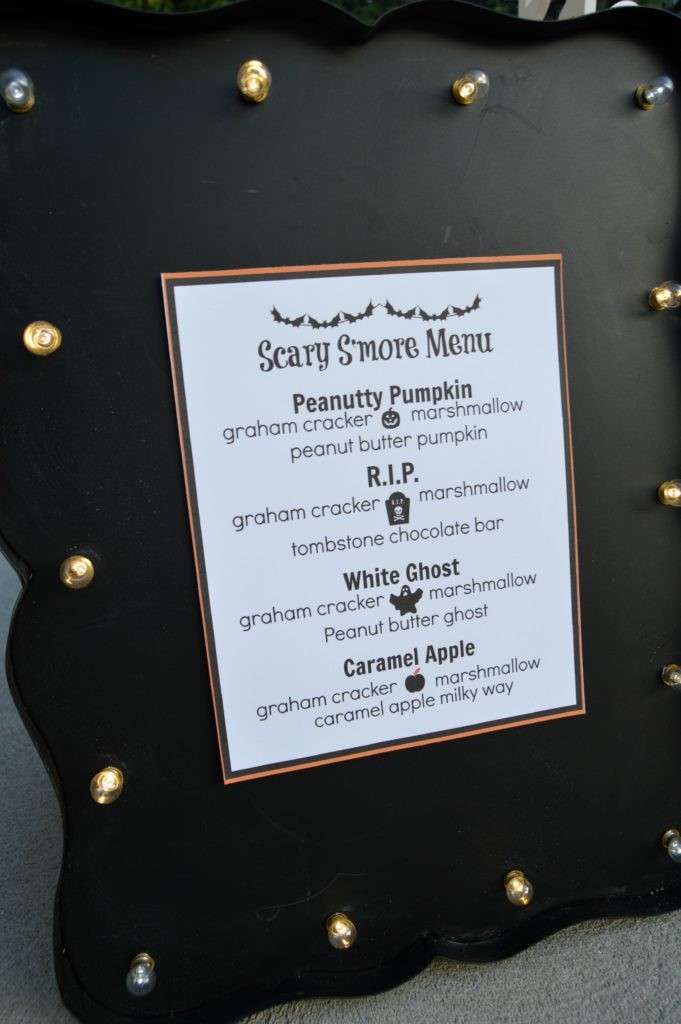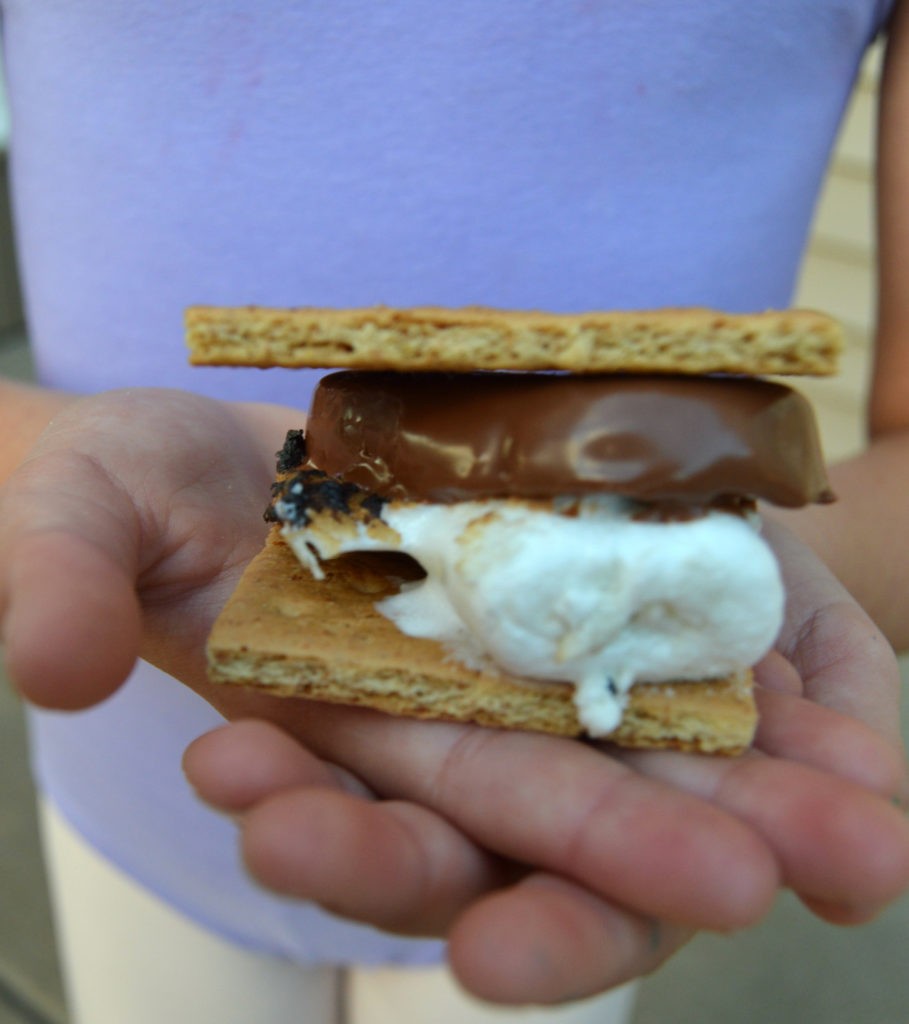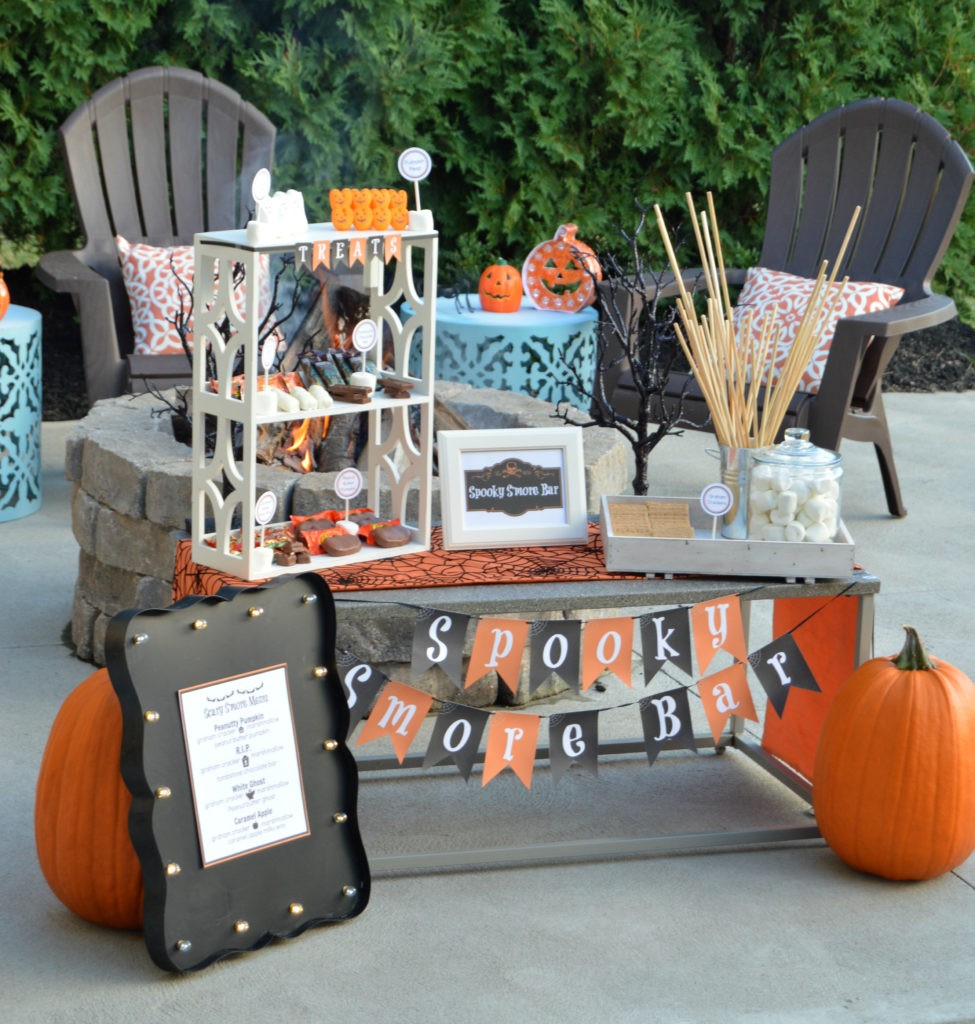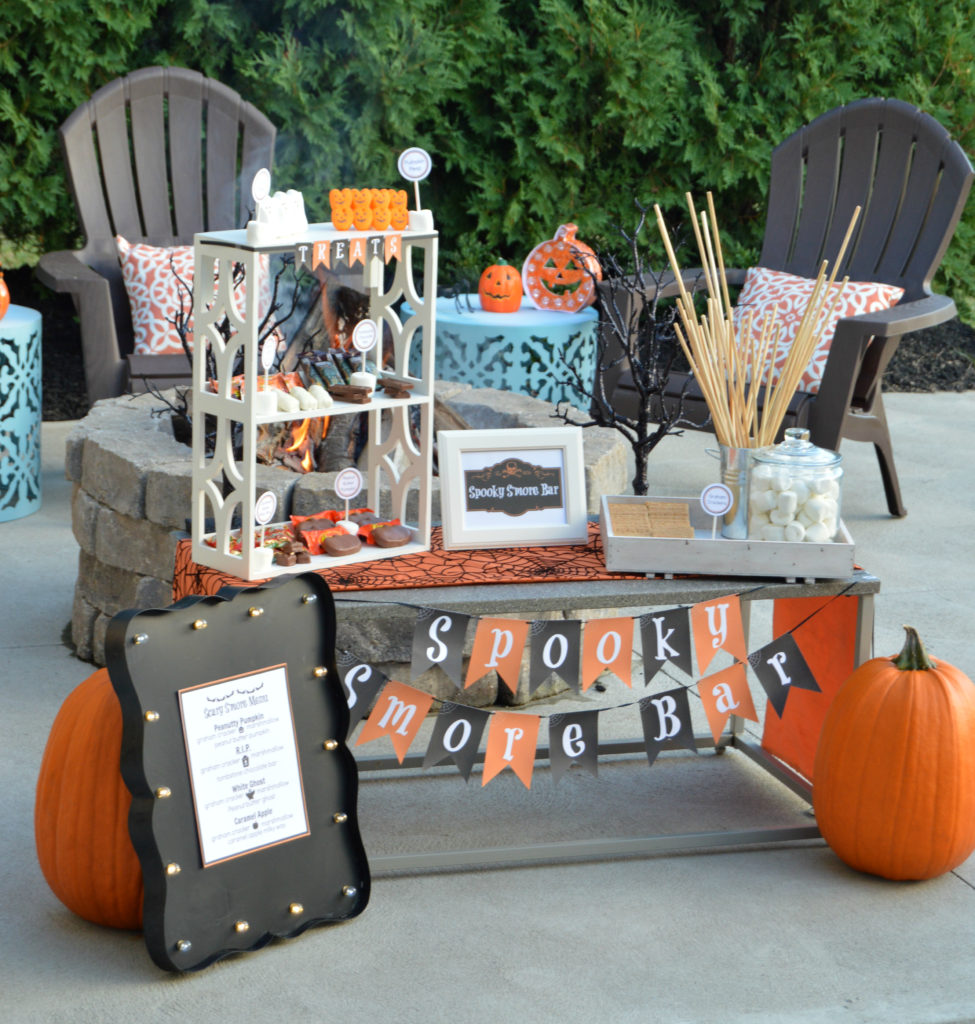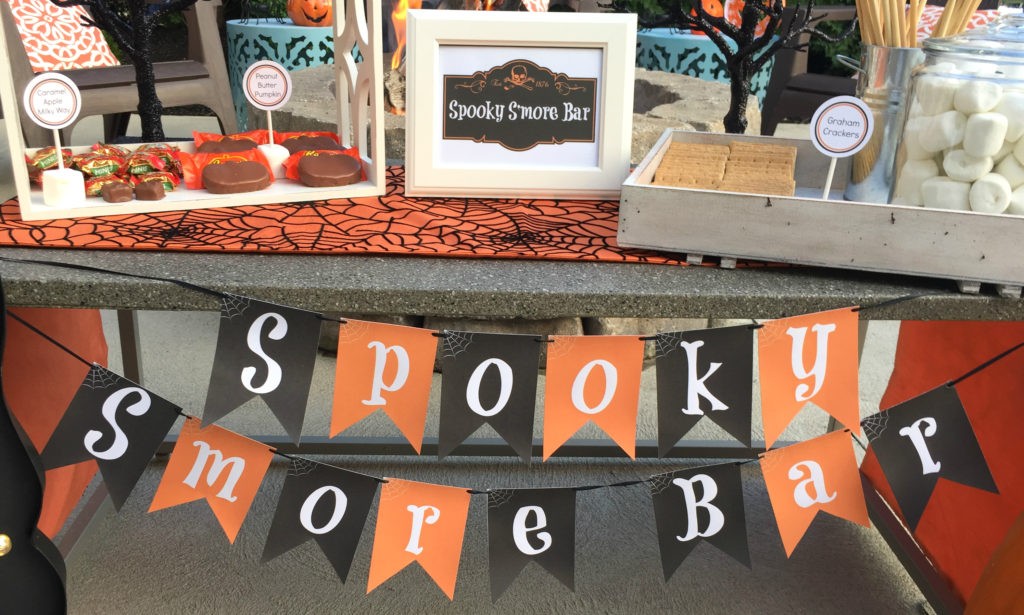 I hope you love the Spooky S'more bar! It was really fun to put together and I hope you are inspired to get creative this Halloween! Here is the link for the free printable you see below! Thank you Eighteen25 for having me and I hope everyone has a great Halloween season!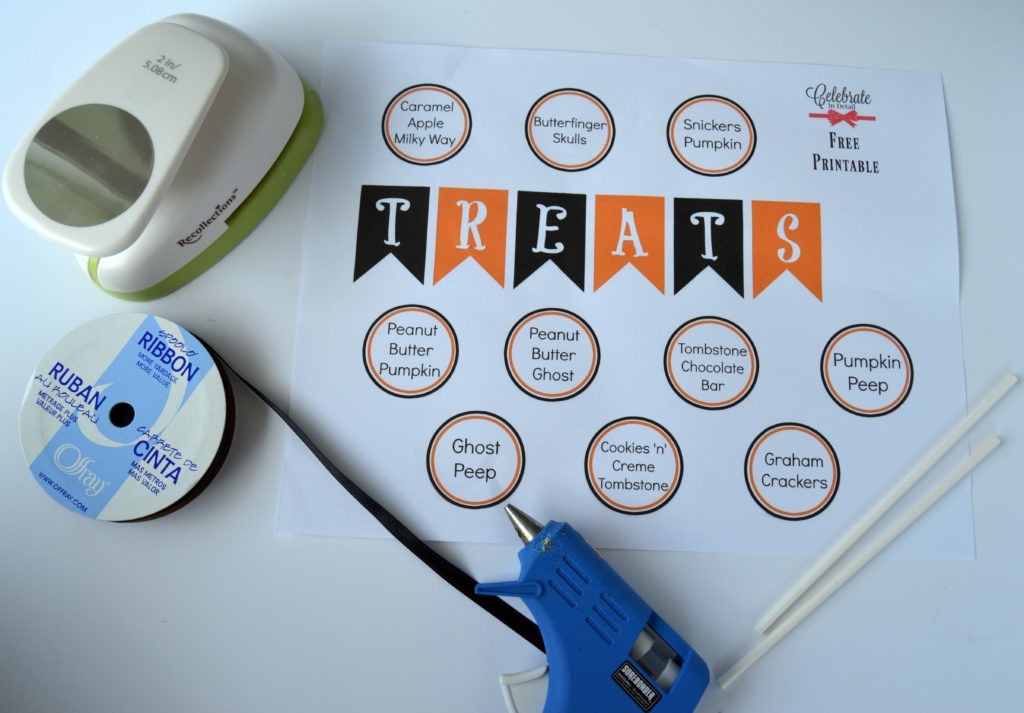 My name is Laura and I am from the blog CelebrateInDetail.com! I am a mom and full-time teacher. I adore crafting and creating fun projects and parties! Being a teacher at heart my vision is to inspire and teach others how to create these beautiful projects, parties and everything else in between. I hope you will come and visit me!

 Visit Laura on her BLOG | INSTAGRAM | FACEBOOK | PINTEREST | SHOP
Here are a few more great Halloween posts you can find at Eighteen25: