after pulling out my halloween decor, i realized i was in need of a new banner.
so i grabbed a few supplies, turned my silhouette on and a few minutes later, i was looking for a spot to hang my new decoration.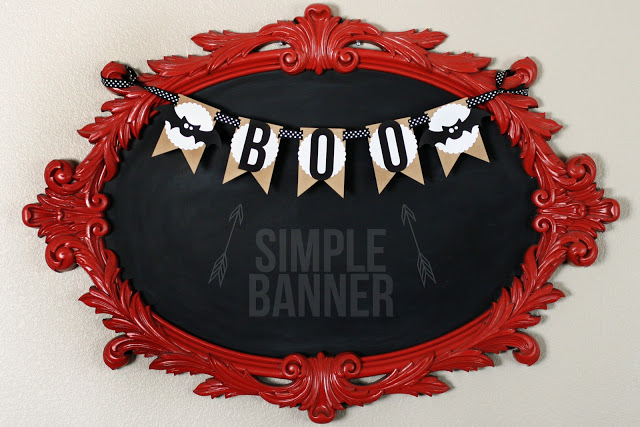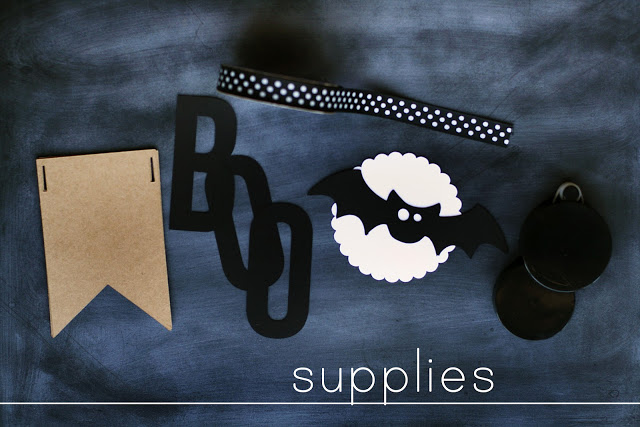 what you'll need
• ribbon
• cardstock – kraft, black + white
• adhesive
shapes from the silhouette online store
• 4 love banner flags (sized about 3.5″ wide + 5.2″ long)
• scallop nesting tags (sized about 3.6″)
• halloween garland bat (sized about 6″ long)
font used
• bebas neue (text size 393pt)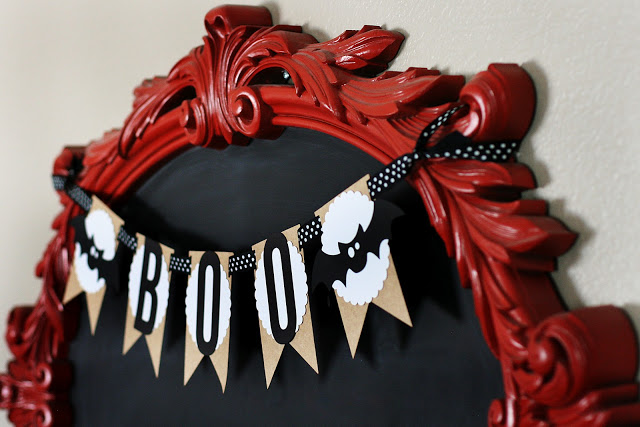 first step
cut out all of your shapes and letters (sizes are listed above). i placed rectangles at the top of my flags, slightly longer than my ribbon.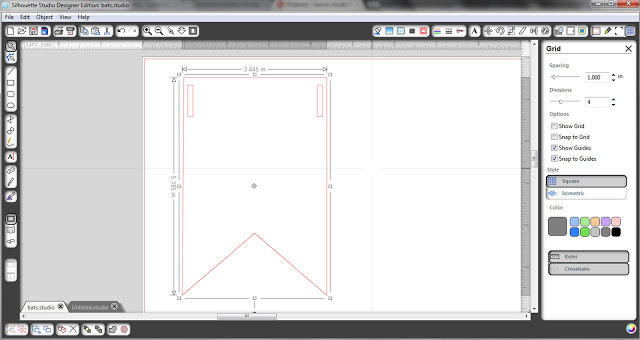 second step
• adhere everything together and run your ribbon through the notches.
third step
• hang 🙂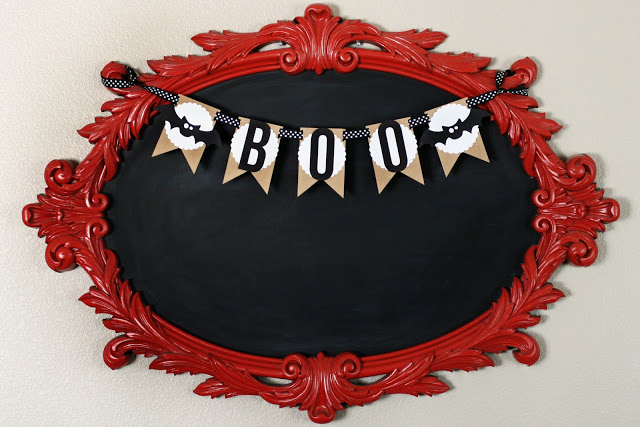 so simple, it's a bit scary.
Just a reminder that tomorrow at 6am our Halloween Link Up Party starts!!
Can't wait to see what you have been creating!
. . . .
this post is sponsored by: