Here's something pretty fun for the kids on Thanksgiving. Silly Paper Bag Turkeys. You can set them at their place at the table or even just hand them out to them. You could even put them to work to make their own. I'm sure they would love that!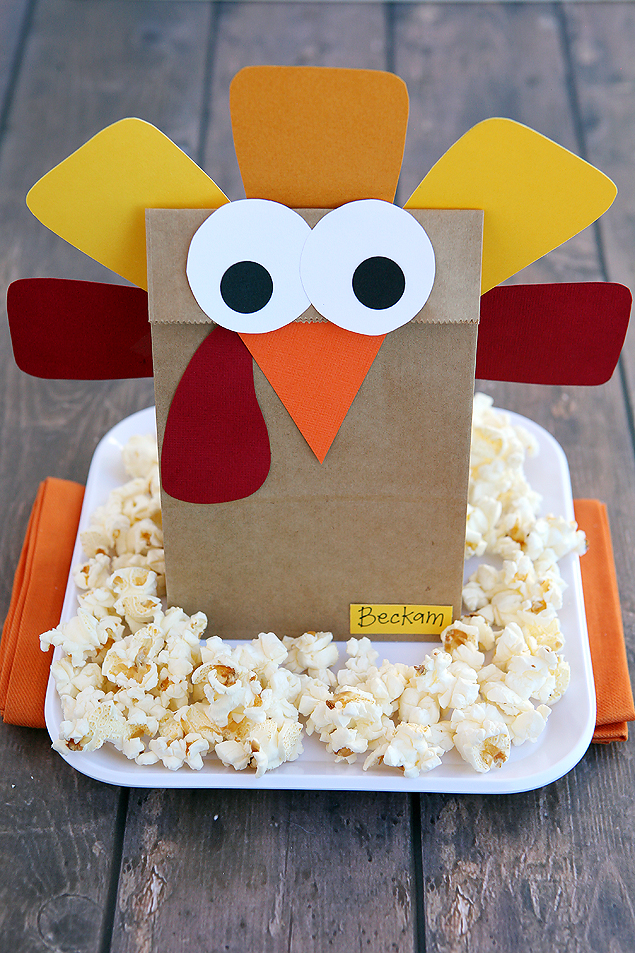 Supplies:
Paper Bags
Colored Cardstock
Glue or Glue Dots
Scissors
Surprise to go inside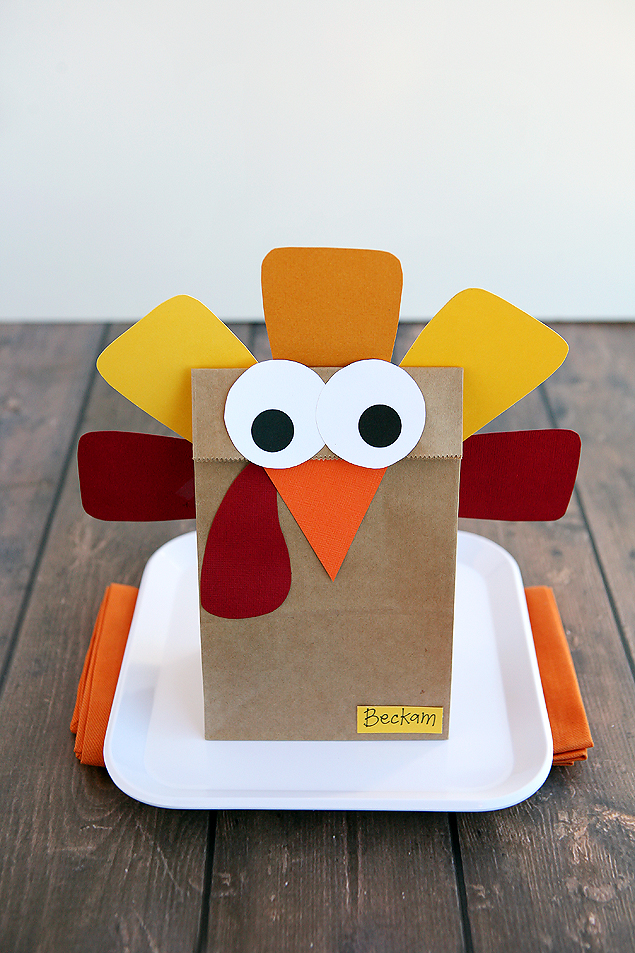 We just cut basic shapes out of cardstock. 5 turkey feathers, eyeballs, beak and a wattle. (supposedly that's what that red thing is called. I had to google it. 🙂 )
Fill your bags with a surprise. We thought popcorn could be fun. You could do crayons and a coloring sheet. A sweet treat. Or whatever else you think would be fun.
Fold down about an inch of the top of the bag and glue it in a couple places to stay down.
Then glue on all your turkey parts.
If you want to use them as place cards for the table. Just add a little rectangle at the bottom with their name on it.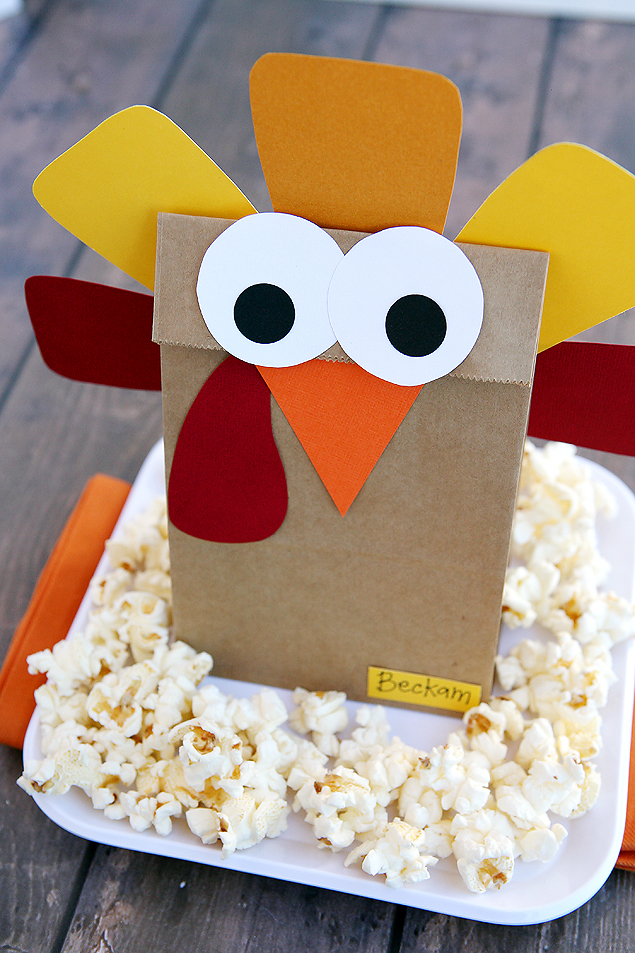 Hope they make you smile like they do us!