A few years ago we made a Christmas Countdown using a shoe organizer. It was and still is super cute, but after changing the colors of my Christmas decorations it was time for an update. Today we are sharing that updated version with you and it comes in three different color combos. Yay! There should be something for everyone!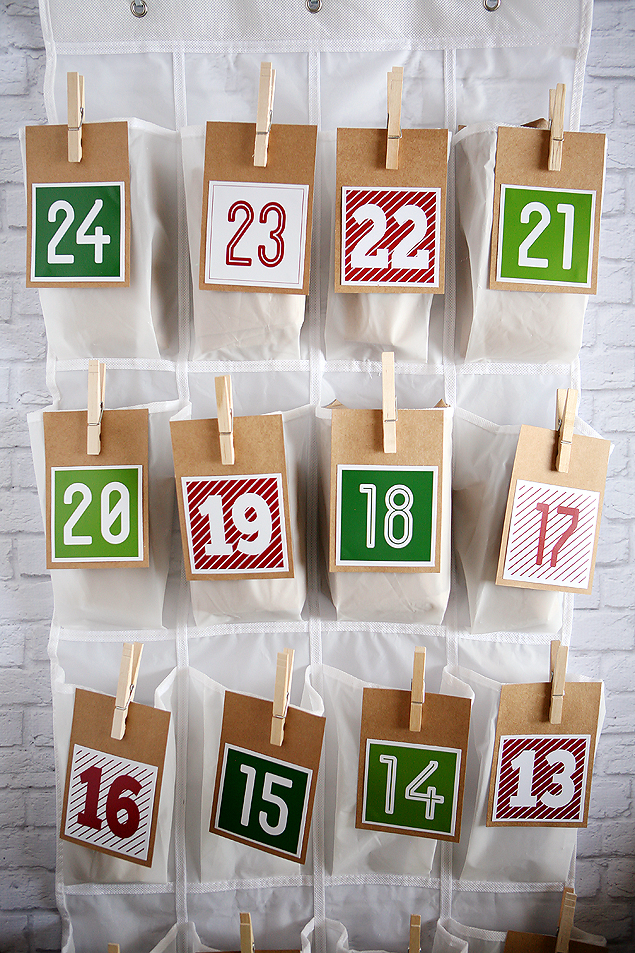 SUPPLIES: (affiliate links included)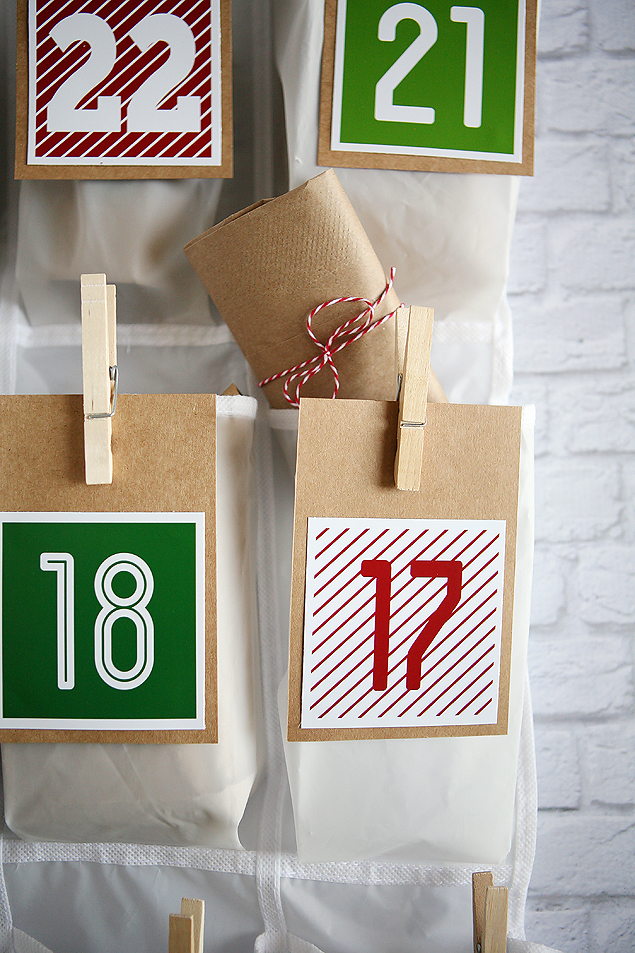 1. Download, print (we printed ours at Costco) and cut out your numbers. We left a white border around ours.
2. Use the cardstock and cut out 24 rectangles. 5 1/2 x 3 3/4.
3. Glue your numbers to the bottom of your rectangles.
4. Clip your numbers to the front of each pocket using the clothespins.
5. I like to use brown paper bags for my surprises. I fill my bags with candy and treats, but you of course can do whatever works best for your family. Some ideas are treats, toys, activity ideas or scriptures.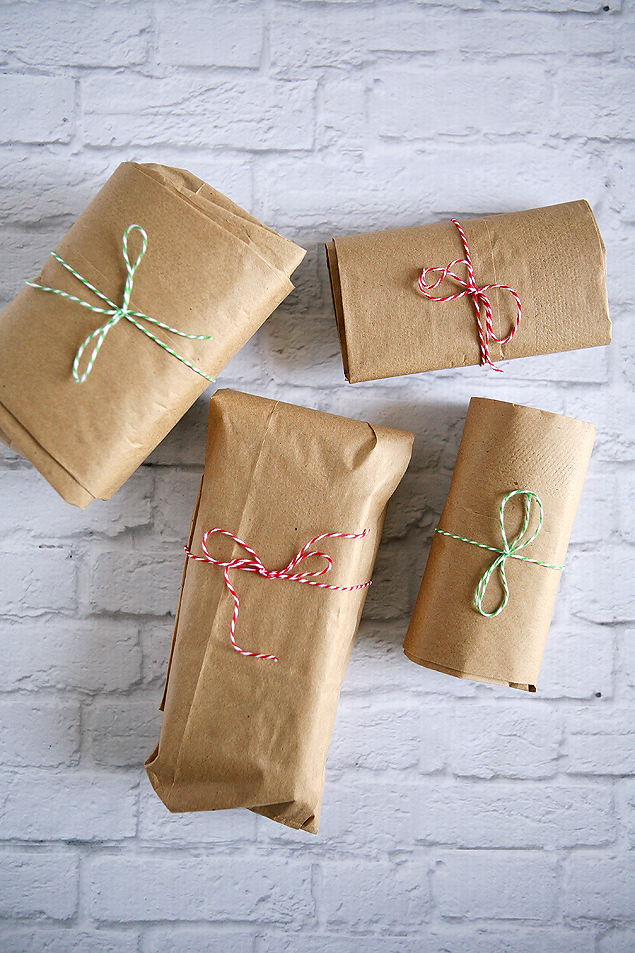 I usually just tape my bags closed, but they do look pretty cute wrapped up in twine! I'm sure the kids couldn't care less about how they are wrapped… they just want the surprise inside!
This is not the best picture below and only half my pockets are full, but I hope you get the idea. It's really cute in person. And really big. 🙂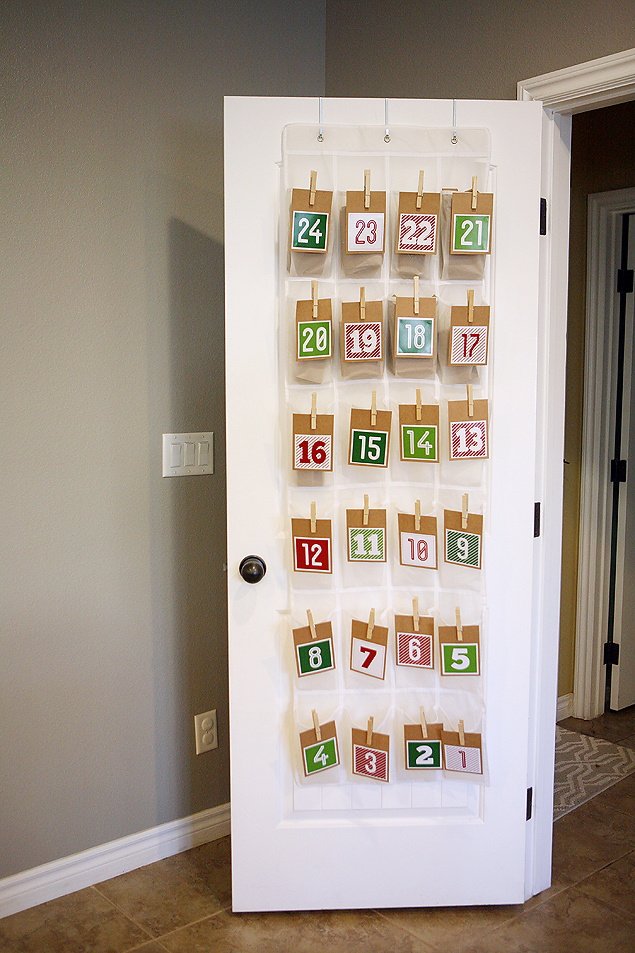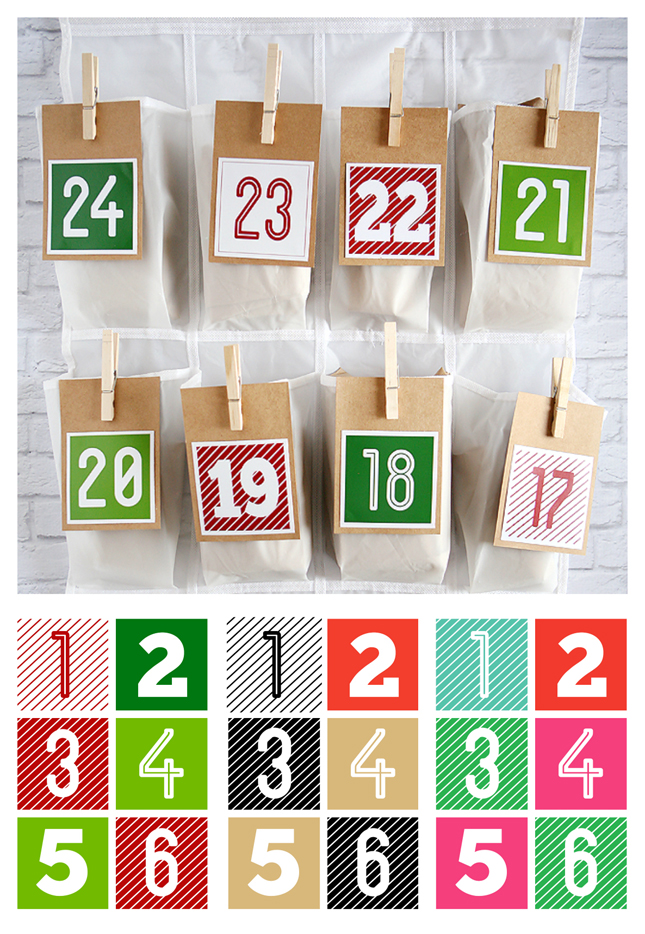 Don't forget there are 3 different color combos to choose from!! Hope there's one that matches your Christmas colors!!