We love having little words of wisdom and inspiration around our homes. They can be a quick pick me up and turn a bad attitude to good… in no time!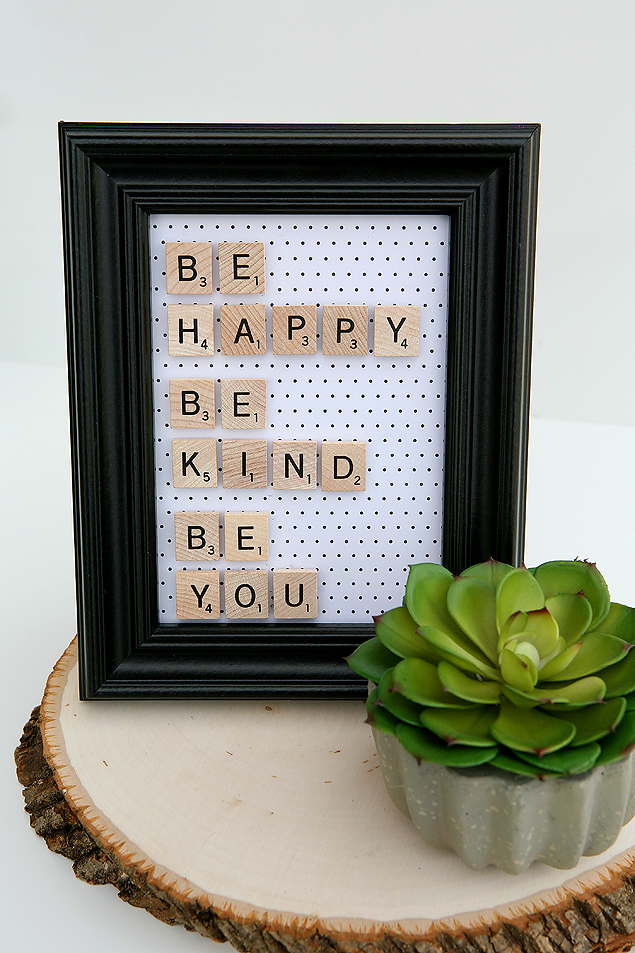 We grabbed some fun letter tiles from our good friend Amber's store here in Vegas called Amber's Umbrella. (If you're local, check it out… it's awesome!) Then we picked out some of the best frames in our "frame collection" and got to work.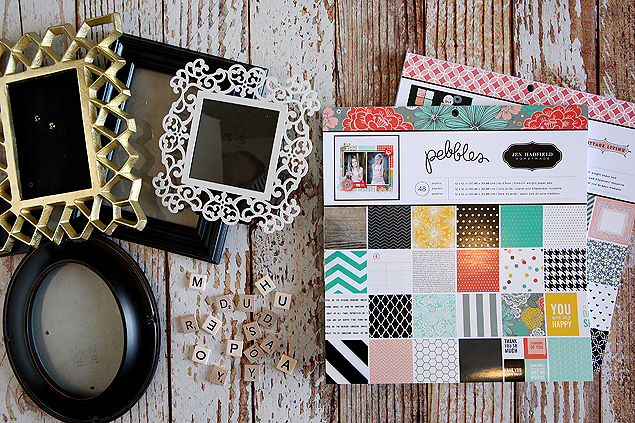 Supplies:
Frame(s)
scrabble or other game tiles
Scrapbook Paper (We used Jen Hadfield's new Home + Made paper!)
Hot glue gun and glue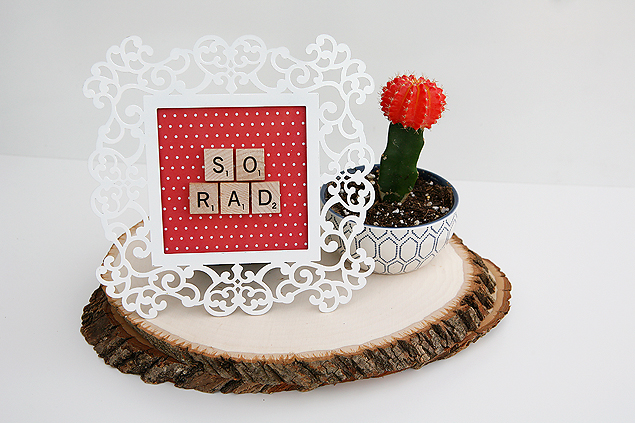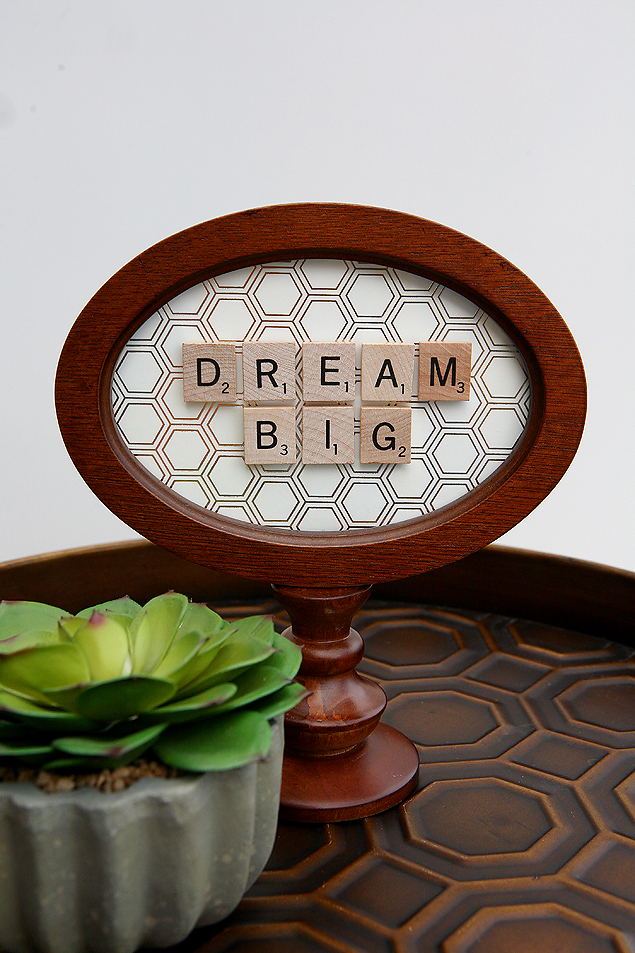 Remove the glass from the frames and trace it on to your scrapbook paper and then cut it out. Give your glass a good cleaning and then put your paper and glass back in the frame. Lay out your letters how you would like them. Use a little dab of hot glue on each letter tile and glue them directly to the glass.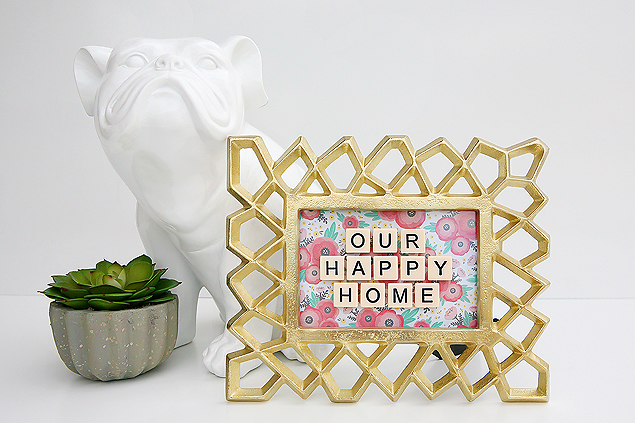 Beware… they are a little addicting. You may end up with one in each room of your house! 🙂