my daughter was recently invited to a sleepover with her volleyball teammates.
and i thought it would be fun for her to take a little treat for each of the girls.
knowing how much my two girls love nail polish, i figured it was a safe bet that these girls would love it too.
of course, i couldn't just send a handful of polishes with her.
i had to find a cute way to package them all up.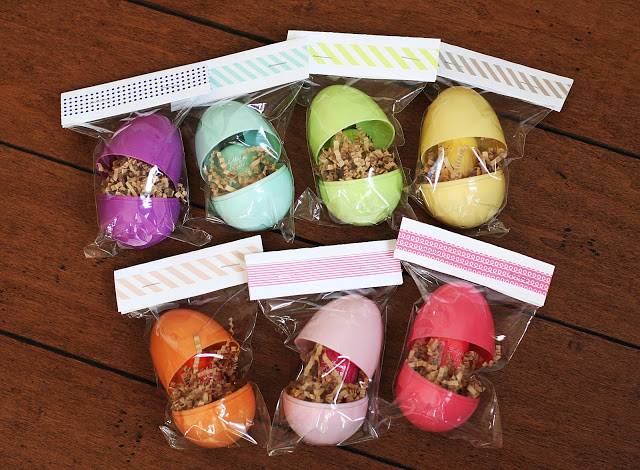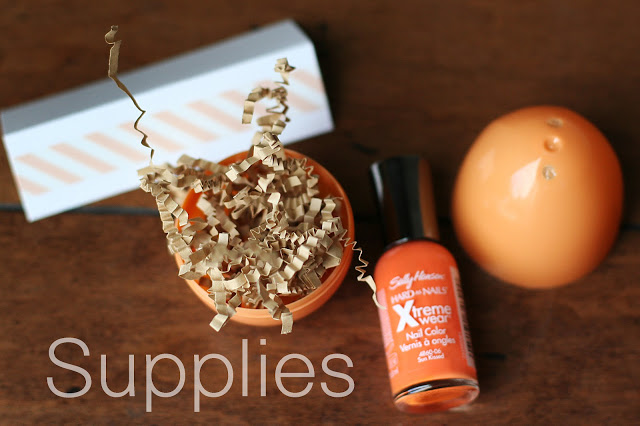 supplies
    • nail polish
    • paper crinkle
    • large plastic eggs (i got the 2 multi-colored packs at target, the colors worked perfectly)
    • white cardstock
    • plastic treat bags (3.75″ x 6″)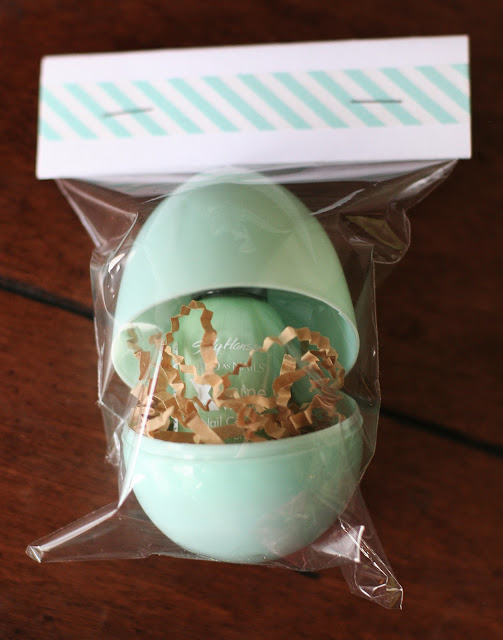 putting it together:
    • place the crinkle paper and polish inside the egg
    • tilt the top of the egg so you can still see what's inside and attach the back with a piece of tape.
    • to make your topper, trim a 4″ x 2.5″ piece of white cardstock, fold in half and place a strip of tape across the front
    • put the egg in the bag and finish it off attaching the topper with a couple staples
. . . . . .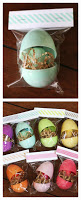 what colors are you wearing this spring?
are you a bit of a rebel, sporting more than one color at a time?