need a reason to bake some cupcakes?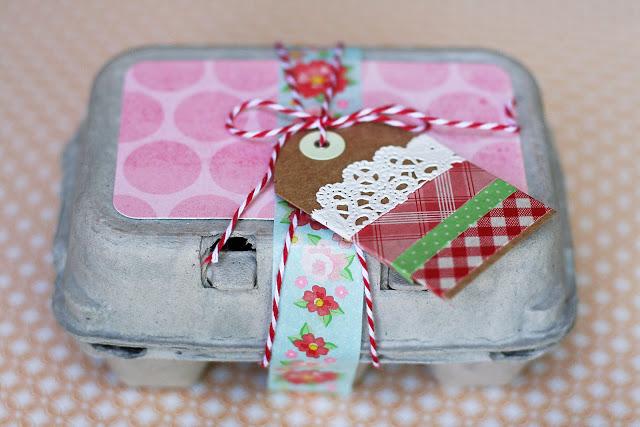 the other night, we took a trip to joann's.
(the one right across the parking lot from starbucks. yum.)
when we got to martha's aisle, we couldn't stop oohing and ahhing at all of the super cute-ness.
we grabbed a few things and after some easy baking, we had a cute little treat to give to someone.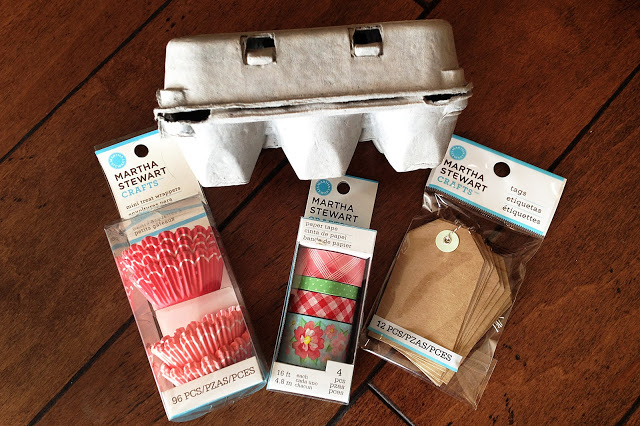 supplies
• half dozen egg carton (you can just use an empty one or
order online
)
• martha stewart mini treat wrappers
• martha stewart paper tape
• martha stewart tags
• paper doily
• cake mix + frosting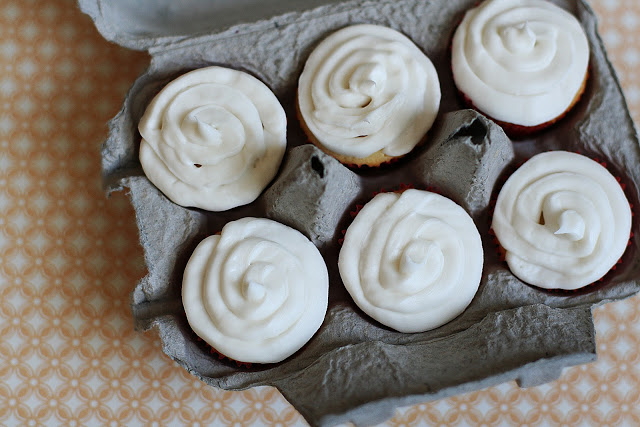 putting it together
• bake your cupcakes in a mini muffin pan, once cool, top with frosting. (we put our frosting in a ziplock bag and snipped the corner off)
• trim your patterned paper to fit the top of your carton and adhere it
• stick three of the paper tapes on your tag and top it off with a piece of your doily
• place your cupcakes in the carton, wrap it closed with one of the paper tapes.
• wrap the twine around a couple times and attach your tag.
• add a quick note on the back of your tag, deliver and you're done.
you've just made someone's spring day that much better.
. . . . . .
this post is sponsored by: