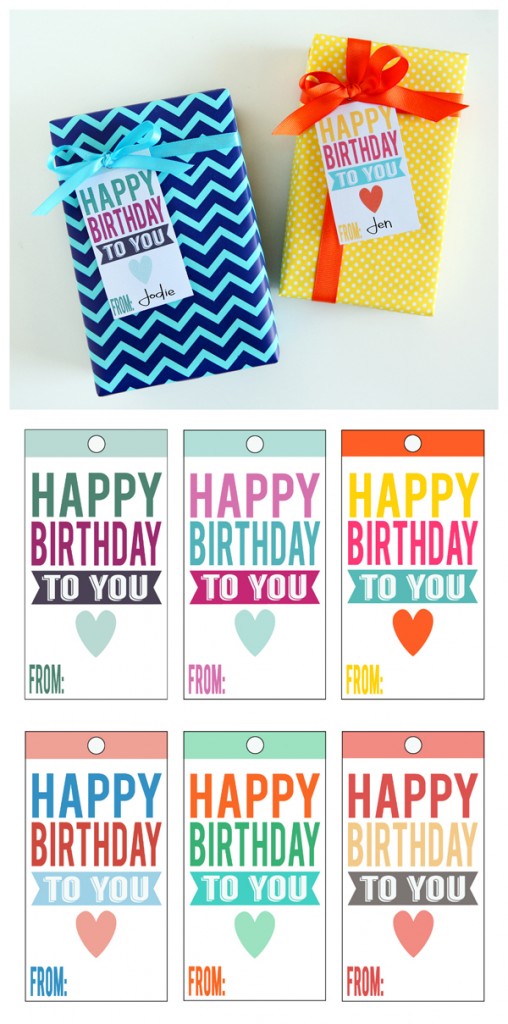 Who here has a hard time dishing out money for a birthday card? We do! We do! We thought it would be fun to make up some gift tags. There is a variety of colors so, you should find it easy to attach them to the perfect package when you need them!
[For personal use only. Do not share the download link without written permission.]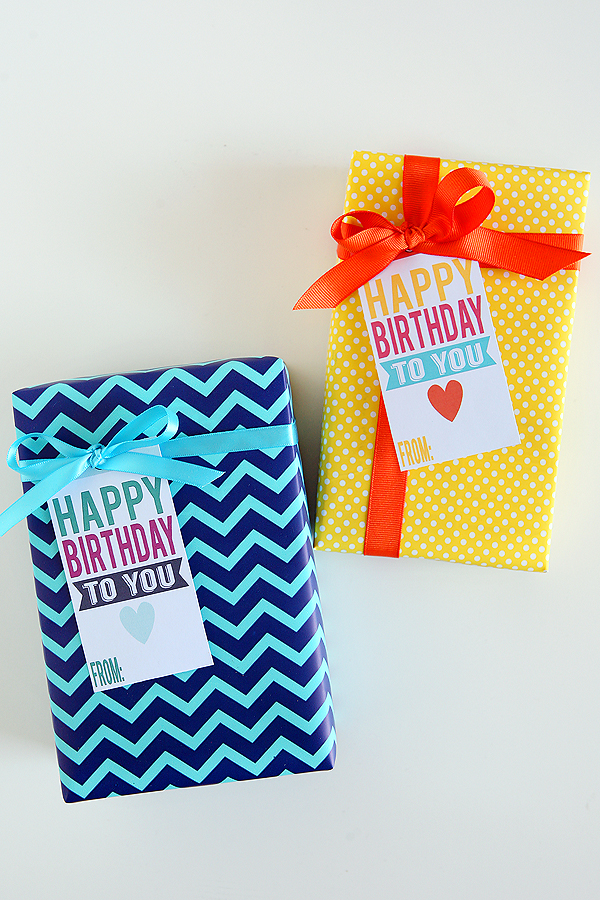 Just print, trim and punch!  Awesome, right?!