So happy to have Chelcey from
WhatThePrint
back today to help us celebrate our birthday week!! Yay!
____________________________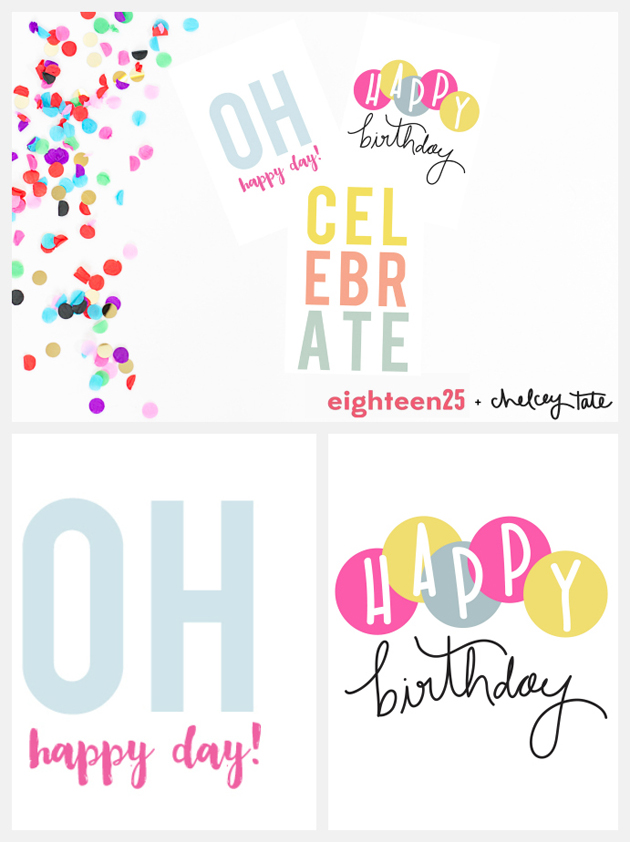 When I found out that Eighteen25's blogging birthday is so close to my own (both my personal birthday AND my blog birthday) I knew that this creative partnership was meant to be. I designed 3 printables for you that can be used as both a birthday/celebration notecard OR a decorative printable! I love when things can be used for more than one purpose so I figured that you would too.
A big happy blogging birthday to Eighteen25 and congratulations to everyone who has had a hand in making this blog so incredibly successful!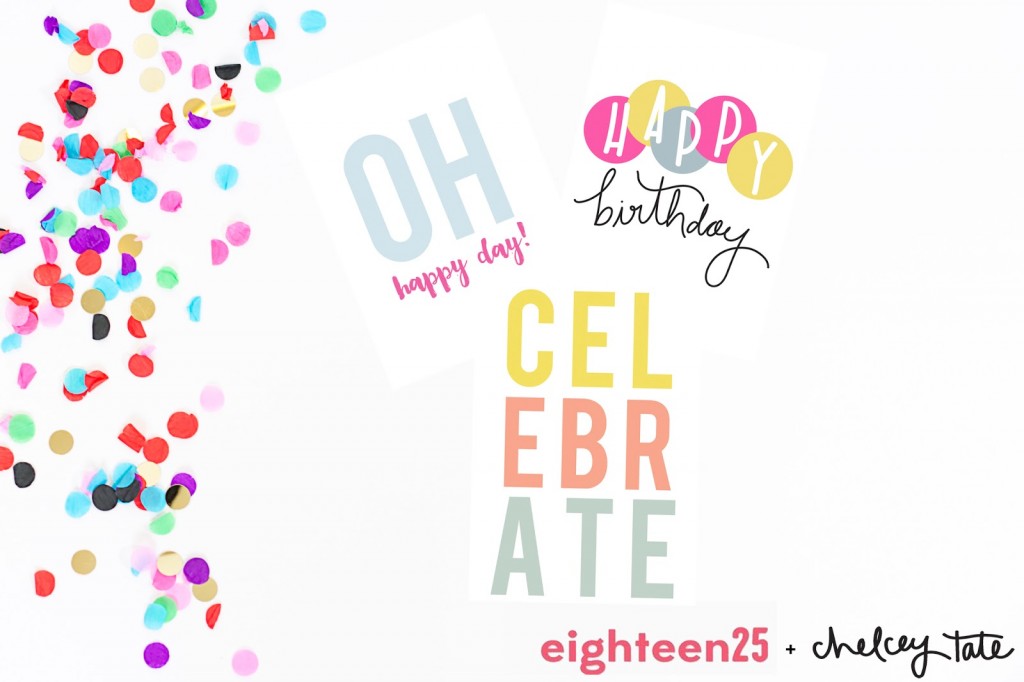 Download the 5×7 prints here:
————————————————-
and check out these other great prints in her shop…