We've had a request from a couple of our fabulous readers for a matching banner for the
Halloween Subway Art
….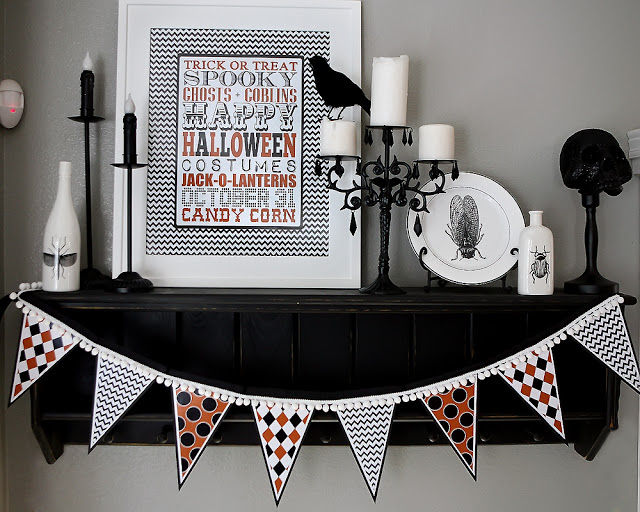 something like our fun
Christmas one
that we shared a couple years ago
so we sweet talked Jamie… and surprise, surprise… it worked!!
she got right to work and designed us one.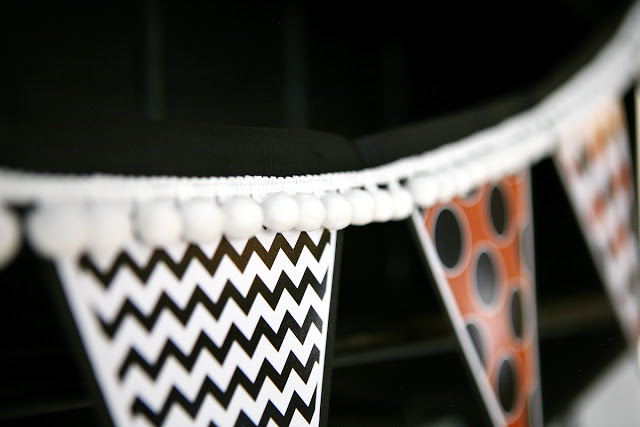 you'll need:
-black cardstock
-black double fold bias tape
-white pom pom trim
-sewing machine
-Halloween Banner from HERE
the how-to:
-print and cut out your flags – we left a small white border around ours
-back them in cardstock – leaving a 1/4 inch border on the sides and about an inch on the top
-lay out your bias tape and pin your flags in the fold.
-pin your pom pom trim to the bottom edge of your bias tape.
-sew everything into place.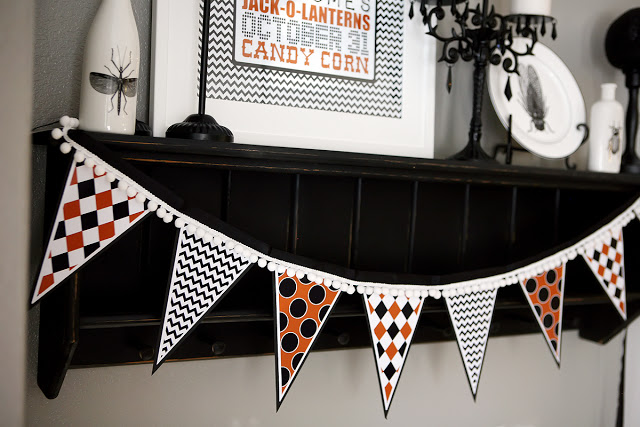 i'm just absolutely in love with my Halloween shelf. it makes me smile every time i walk past it. 🙂