There are so many fun projects you can make using the Silhouette heat transfer material.
You can personalize bags, customize t-shirts, decorate boring pillows, label organizing totes,
or spook-ify a canvas for all your guests to see…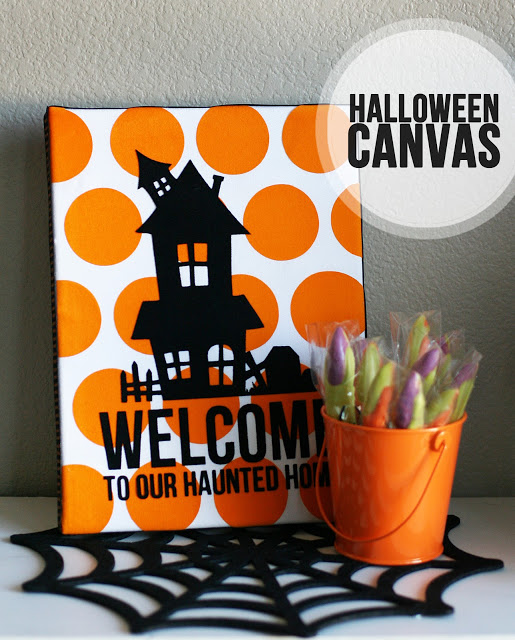 supplies used
• canvas (i used a 9×12 size)
• white fabric (just bought some that was on sale)
• fabric glue
• ribbon (not pictured)
to make
• cut your fabric a little larger than your canvas
• cut your heat transfer following the directions on the box. MAKE SURE TO MIRROR IMAGE BEFORE CUTTING
• iron on your design
• stretch your fabric around the canvas and glue (or staple) down in the back.
• then glue the ribbon around the edges of the canvas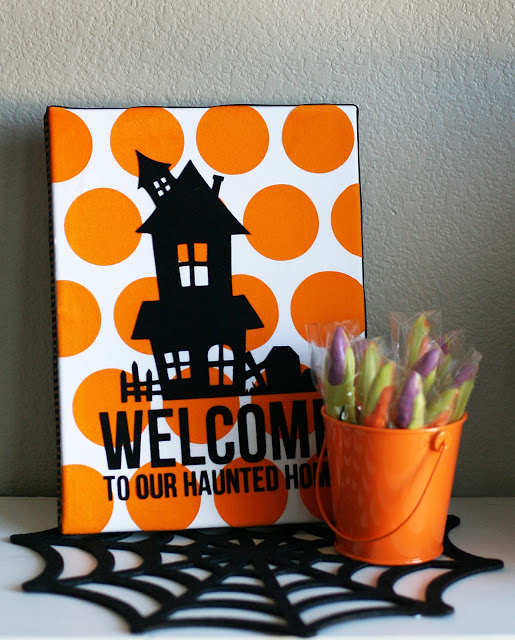 If you haven't already…
and