The weather has been so beautiful here in Vegas lately. We have to soak up this spring sunshine because the extreme heat will be here before we know it. This wonderful weather puts me in the mood to spread flowers and spring colors all over my house. So we put together this sweet Spring Doily Banner in about 15-20 minutes and it looks so pretty hanging on my daughter's headboard.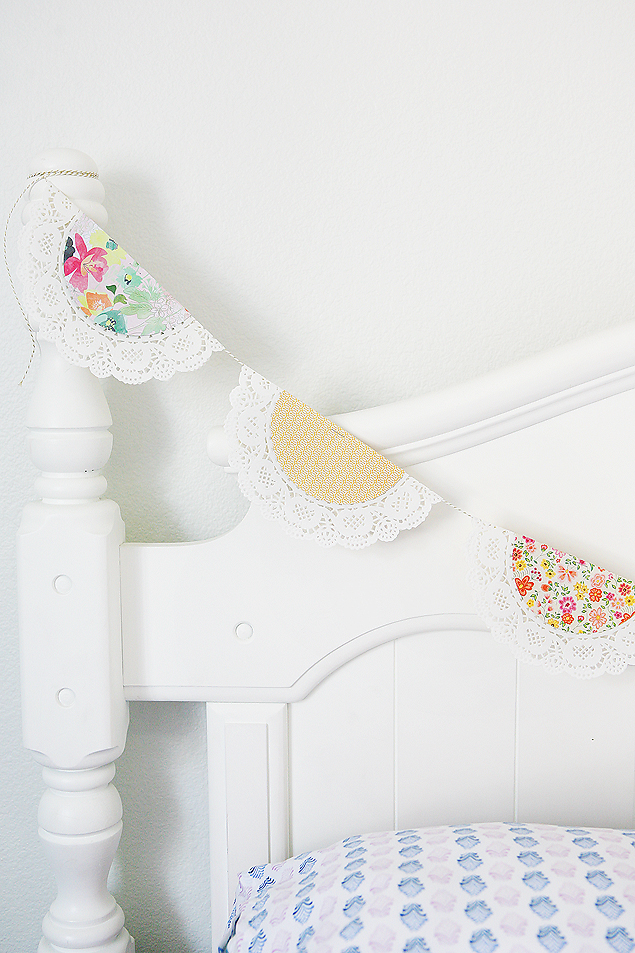 It only takes a few simple supplies that you may already have on hand.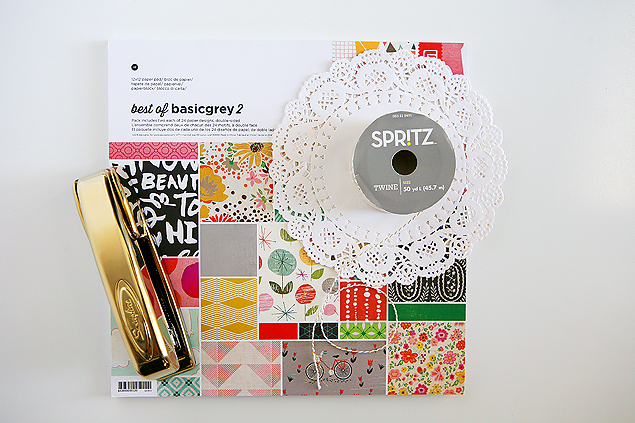 Supplies:
Scrapbook Paper – We used this best of basicgrey 2 paper pack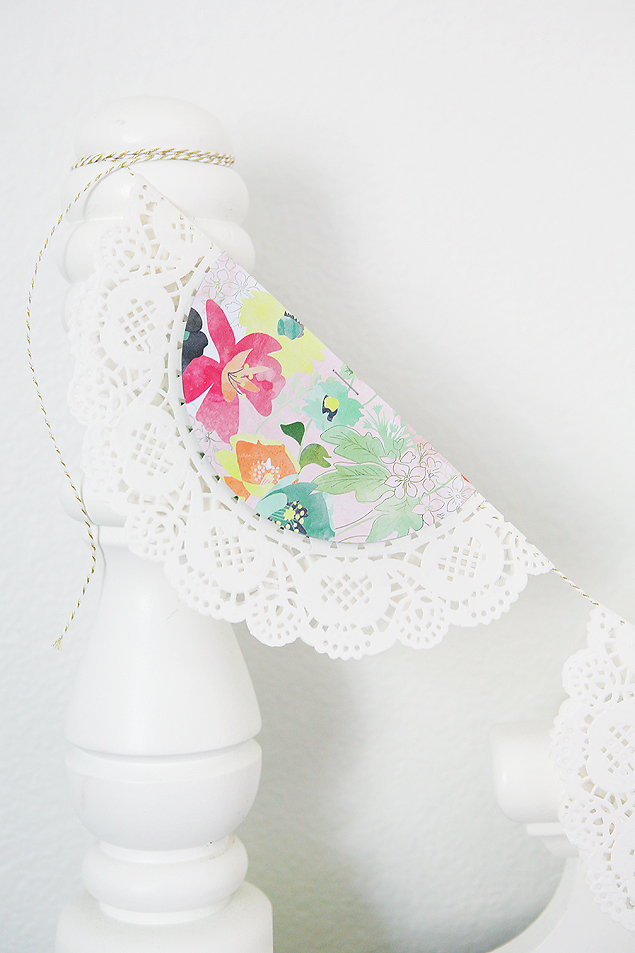 Find something circular that is about the same size as the inside circle of your doilies. We used the lid to a jar that ended up being about 5″ wide. Trace and cut circles out of your scrapbook paper. Next fold your doilies and scrapbook paper circles in half. Slip the doily over the twine and then the scrapbook circle over the doily and place one staple in the center along the top. Keep adding doilies to the twine until the banner is as long as you want it.
Isn't it so pretty? These banners look great decorating fireplace mantels, shelves, hutches, headboards and many other places in your home for spring and Easter. Plus they are so simple and fun, you'll be making them for all the seasons and holidays throughout the year. 🙂
Here are a few more of our favorite Spring and Easter projects you may want to try…
Felt Hair Bows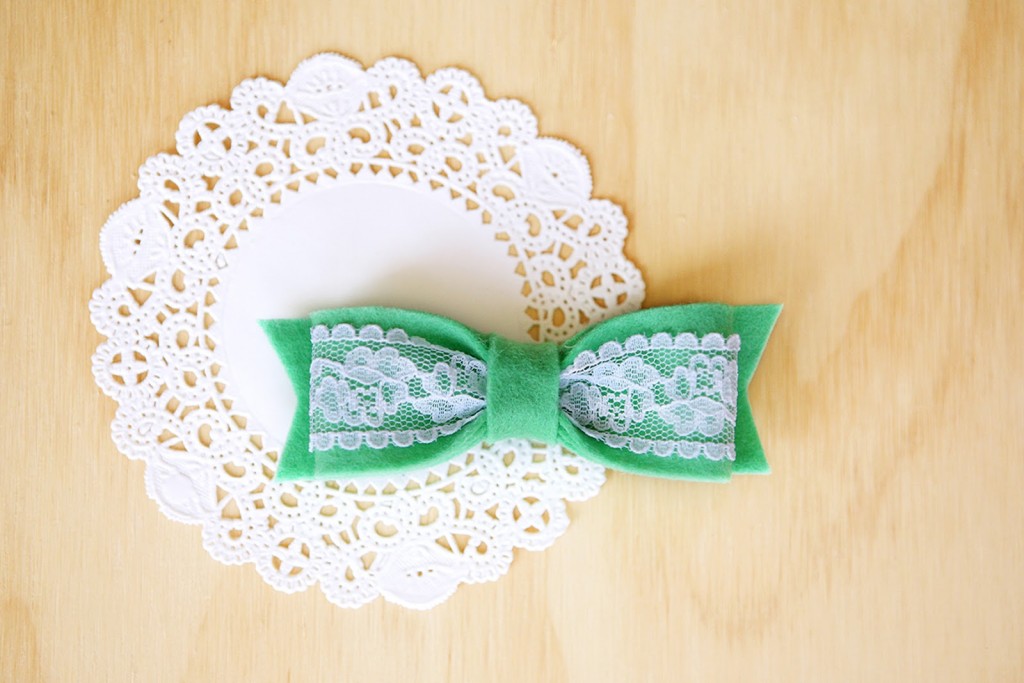 Fry Box Bunnies