When she's not sharing her recipes, or her famous free fonts, she's posting beautiful photos from her travels or photos of her super cute dogs Miley & Howie. You'll want to head right over and check it all out!!
(right after you read this post)
. . . . . . . . .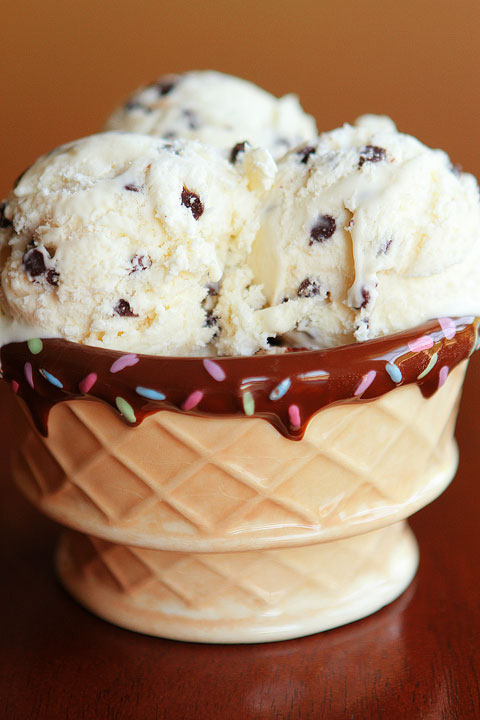 Hi guys! Thanks so much for having me today over on Eighteen25. July is National Ice Cream Month, and I am so excited to share this simple, ultra creamy ice cream recipe you with. This homemade ice cream is so fun, I have literally made it a dozen times because it is so easy and so customizable! The best part is that you don't need an ice cream maker or rock salt. All you need are two simple ingredients and whatever flavors and toppings your heart desires. Your options are truly endless here!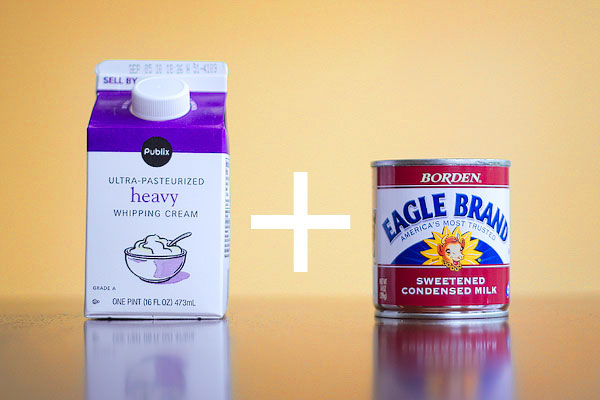 For your basic ice cream recipe, all you need are 2 cups of heavy whipping cream plus one can of sweetened condensed milk.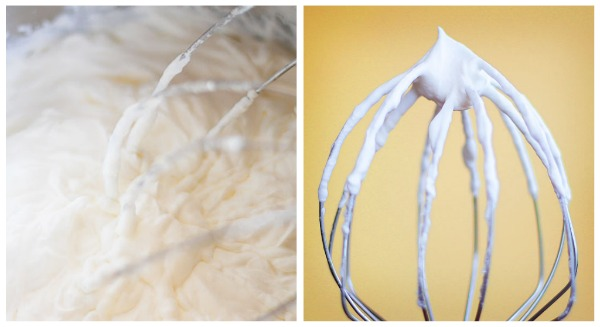 Whip the cream until it is light and fluffy, and set aside.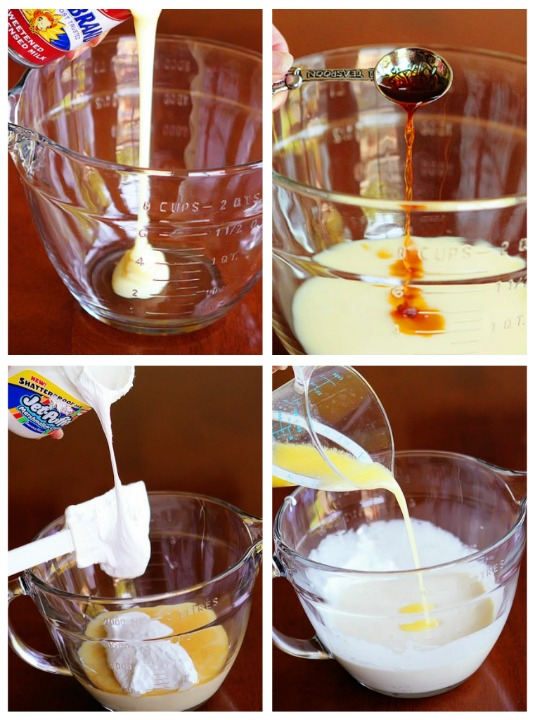 Meanwhile, add your flavors and toppings to the sweetened condensed milk. I'm making S'mores Ice Cream today, so I added vanilla, marshmallow fluff, butter and mini chocolate chips.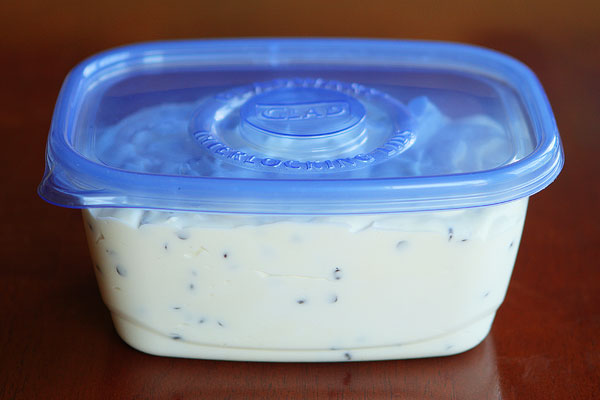 Gently fold in the whipped cream, then pour into a 2-quart container for freezing.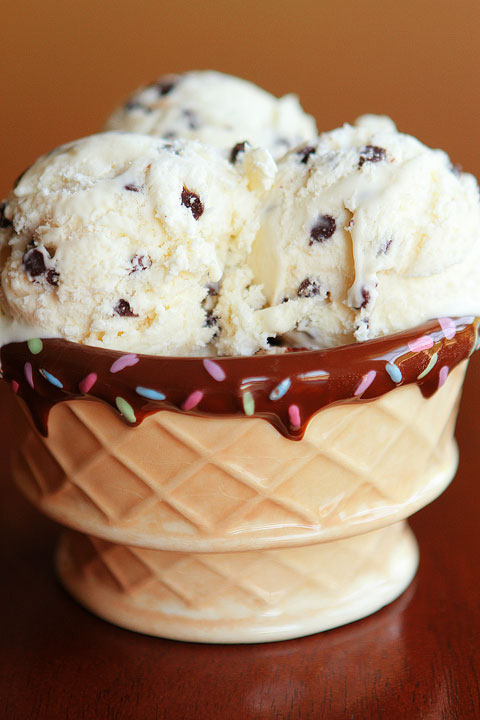 I cannot describe to you how smooth and creamy this ice cream is! I would've never thought ice cream could be this creamy without churning.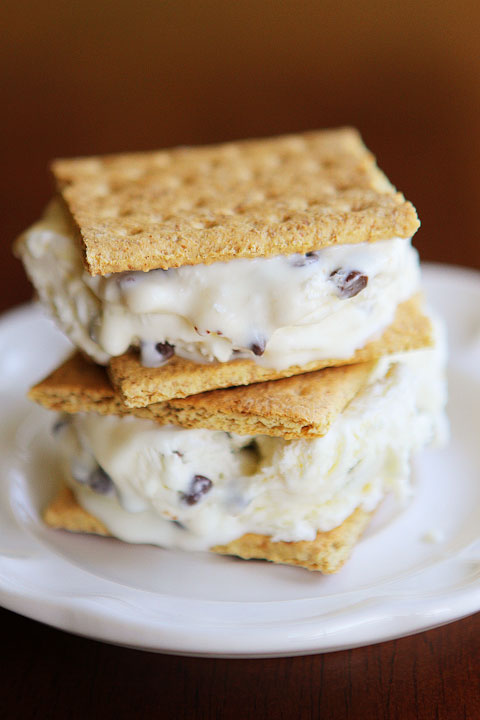 For the ultimate S'mores ice cream treat, sandwich a scoop of ice cream between two graham crackers and enjoy!
I love dreaming up new flavor combinations for this ice cream. Cinnamon bun ice cream? Krispy Kreme ice cream? Nutella and Peanut butter? Coffee and Chocolate? Yes! Stop by
Kevin & Amanda
for these recipes and more ideas. Thanks again for having me, hope you enjoy!
S'mores Ice Cream
2 cups heavy cream
1 (14 oz.) sweetened condensed milk
3 tablespoons butter, melted
1/2 teaspoon vanilla extract
1/2 cup marshmallow fluff
1/2 cup mini chocolate chips
Whip heavy cream in large bowl with an electric or stand mixer until light and fluffy. In a separate bowl, whisk together sweetened condensed milk, butter, marshmallow fluff, and vanilla in large bowl. Mix well. Stir in chocolate chips, then gently fold in whipped cream.
Pour into a 2-quart container and cover. Freeze at least 6 hours or until firm.
Recipe via kevinandamanda.com