today's idea: play dough party favors
what you need:
* small rubbermaid square containers
* small cookie cutters
* ribbon
* play dough (recipe below)
* play dough recipe print out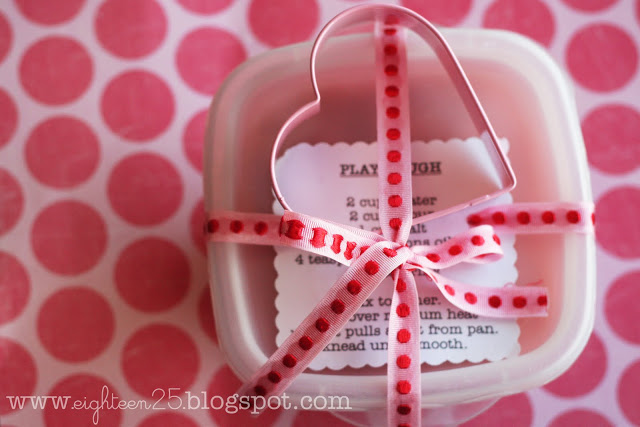 step one: download + print out play dough recipe cards.
step two: cut out cards and punch holes on both sides (or just one hole in a top corner)
step three: make a few batches of the play dough, adding food coloring to match your party colors.
PLAY DOUGH
2 cups water
2 cups flour
1 cup salt
2 tablespoons oil
4 teaspoons cream of tartar
food coloring
mix together.
cook over medium heat until it pulls apart from pan.
knead until smooth.
step four: fill containers two-thirds full with play dough.
step five: string the ribbon through recipe cards and cookie cutter and then wrap around container.
step six: hand out to your party guests… as they are heading out the door. 😉