today's idea: birthday cupcakes
i love cupcakes. why? because they are easy to make and fun to decorate!
today we are sharing a fun way to spruce up the popular miniature cake we call the cupcake.
start off with a cupcake flavor of your choice and some icing.
throw on some sprinkles
maybe a peach ring or gummy lifesaver
then add the fun (a dum dum dipped in water and coated with sprinkles)
or
lighten them up with a candle
seriously…could these be any cuter…or easier?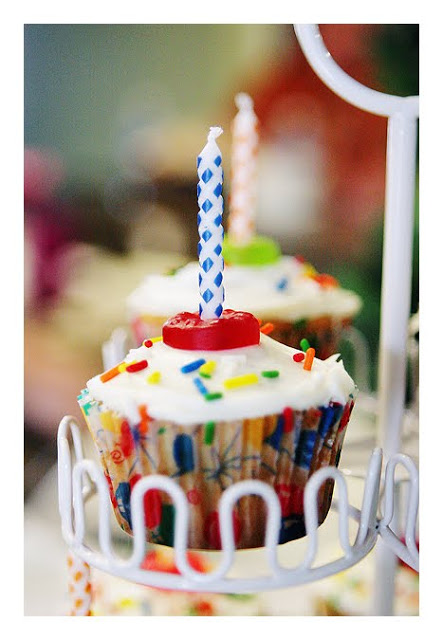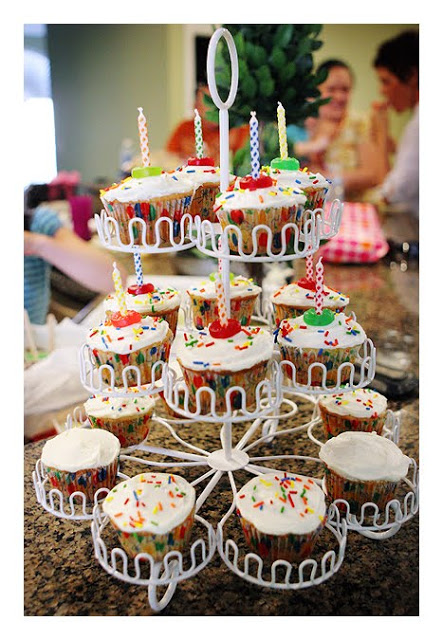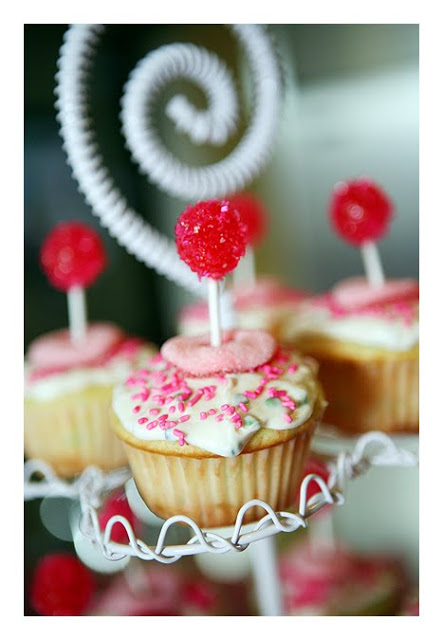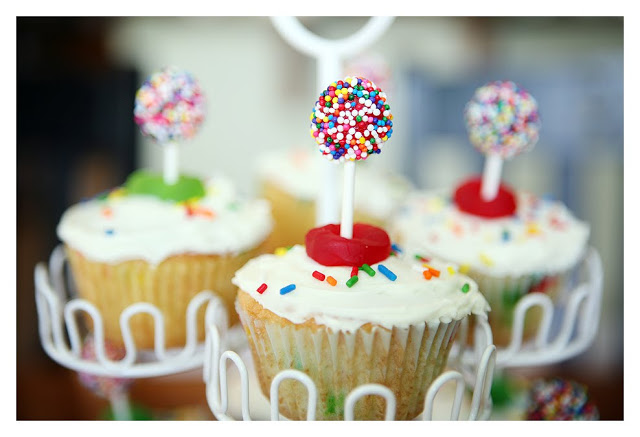 this idea orginally found
here
.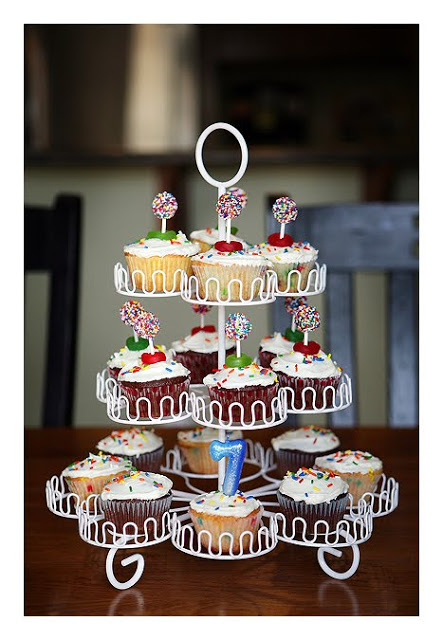 extra tip: when making a certain color dum dum as in the "pinkalicious" cupcakes pictured above… make sure to use a similar color dum dum as the sprinkles.
{you can find my favorite cupcake holder at target for under 20 bucks too}