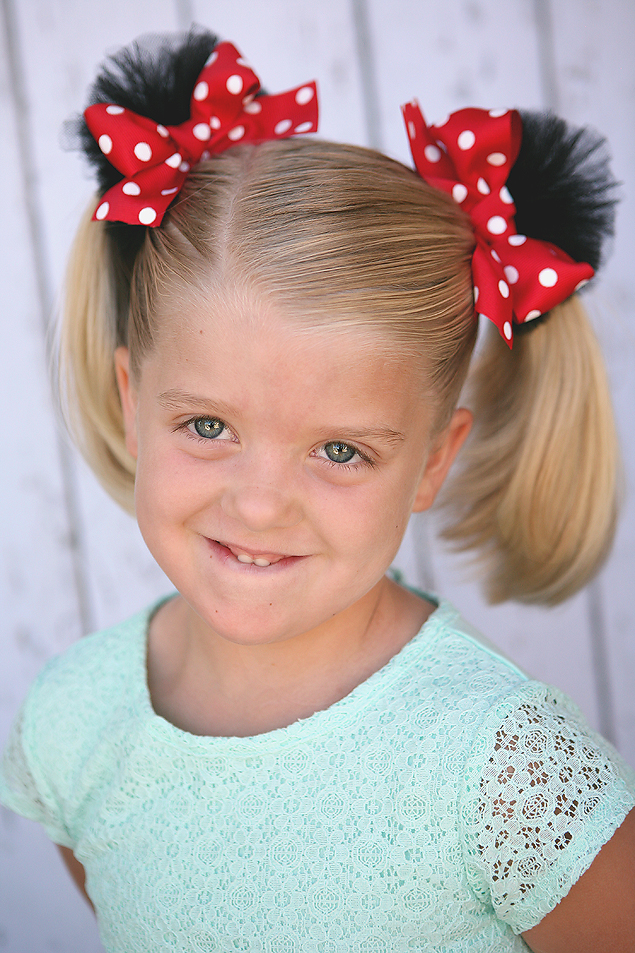 Every time we get to Disneyland, I get several requests for Minnie ears.  All kinds of Minnie ears!  So, we thought we'd whip up some of our own and show you how to do it too!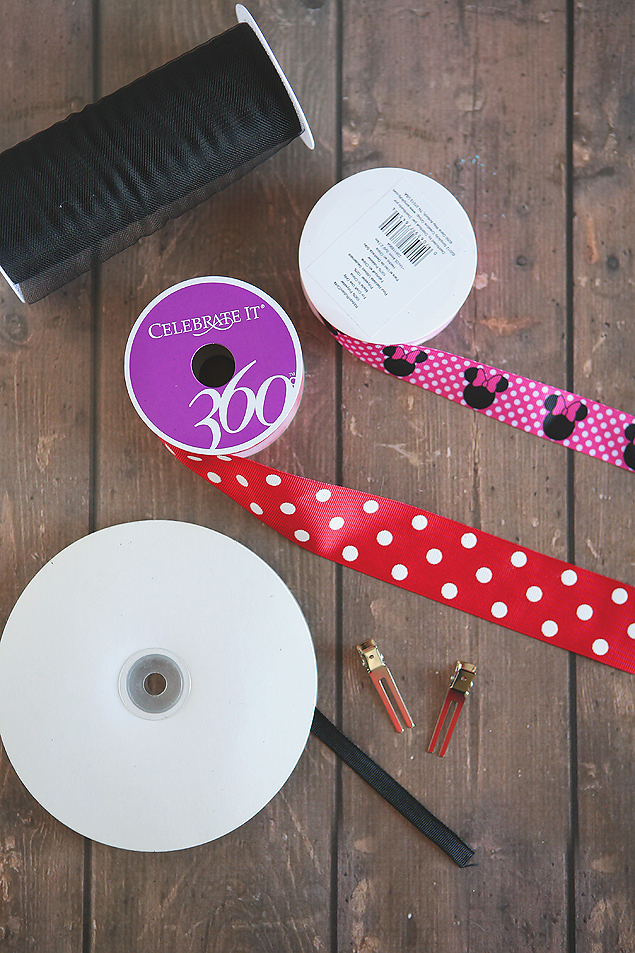 Here's what you need (affiliate links below):
Cute ribbon for the bows (red with polka dots here) (both ribbons pictured can be found at Michaels)
Hot Glue Gun and Glue
Now let's get busy….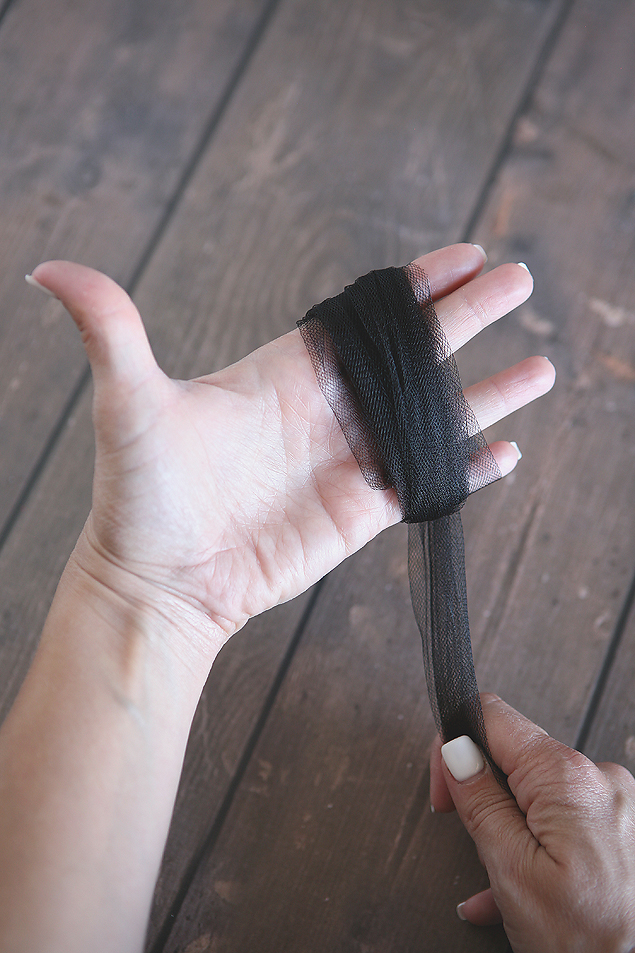 Wrap the tulle around your fingers about 10 times.  More if you'd like them fuller.  Then, cut the tulle at your pinky.  Tie a knot with the tulle between your middle and ring finger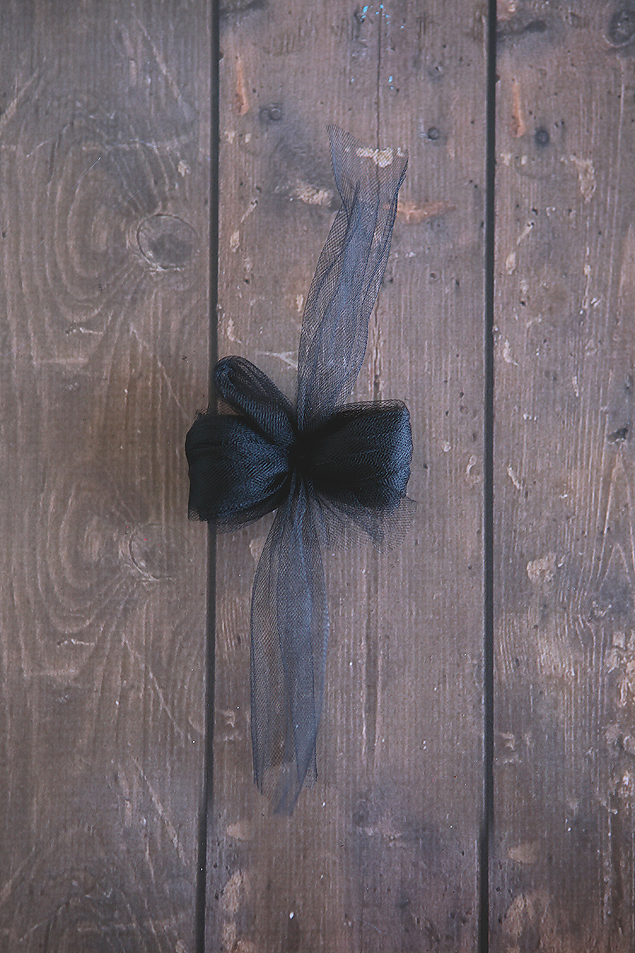 Cut the loops on both sides and trim the tulle to make it evenly shaped.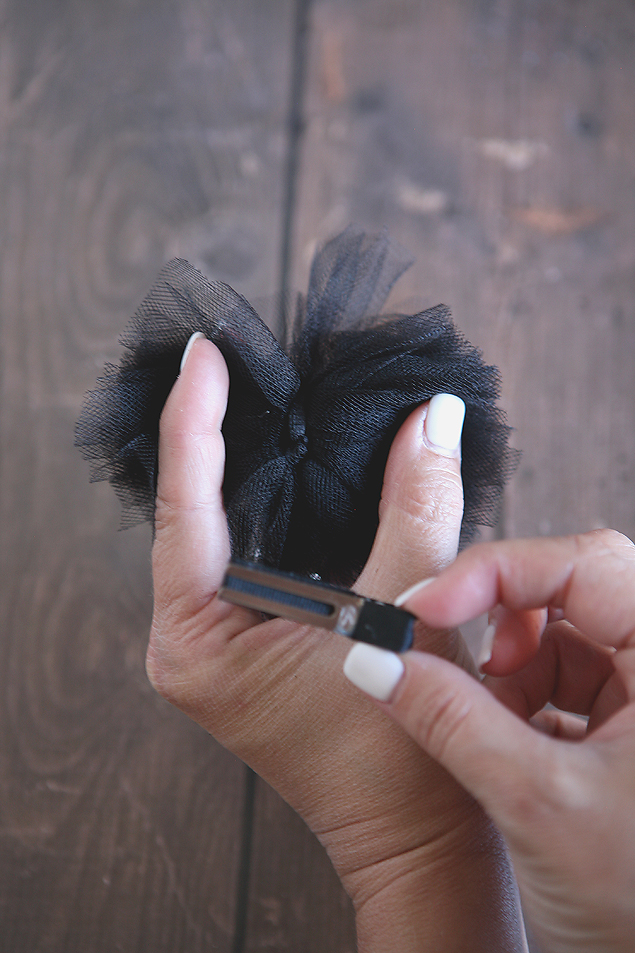 Hot glue the 1/4″ ribbon to the hair clip so, only the bottom of the clip is exposed.  Then, hot glue the clip to the Minnie ear at the knot.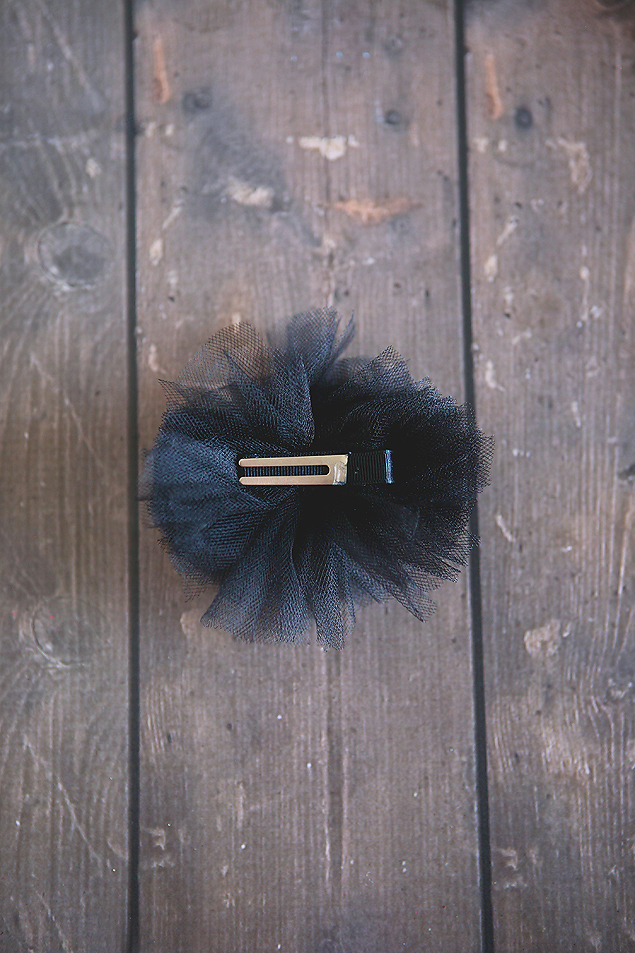 Make two bows with whatever ribbon you choose.  It can be pretty much any width and any color!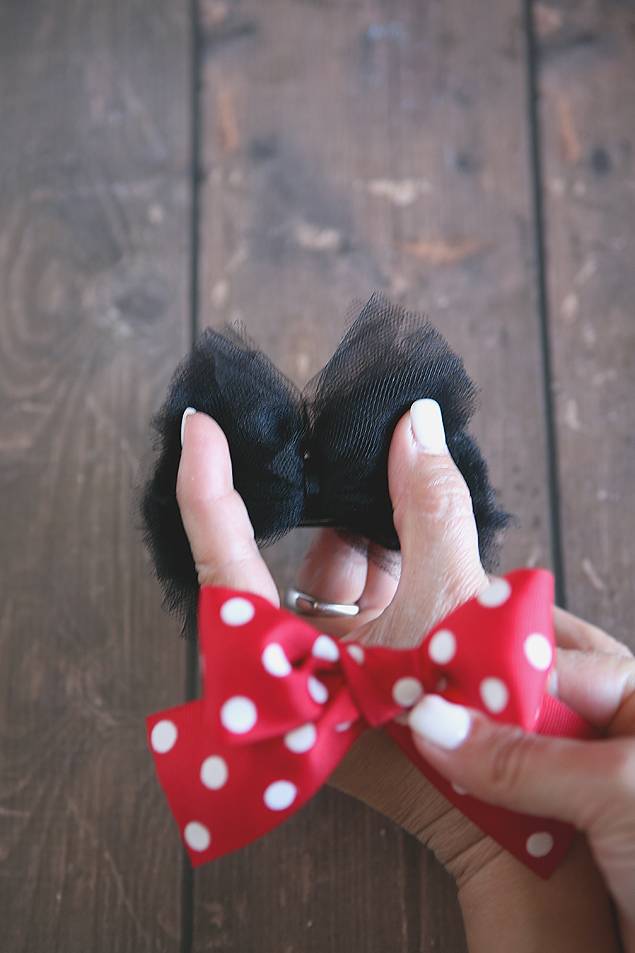 Turn the Minnie ear 1/4 so the clip is now at the bottom.  Spread the tulle and hot glue your bow to the tulle with the knot in it.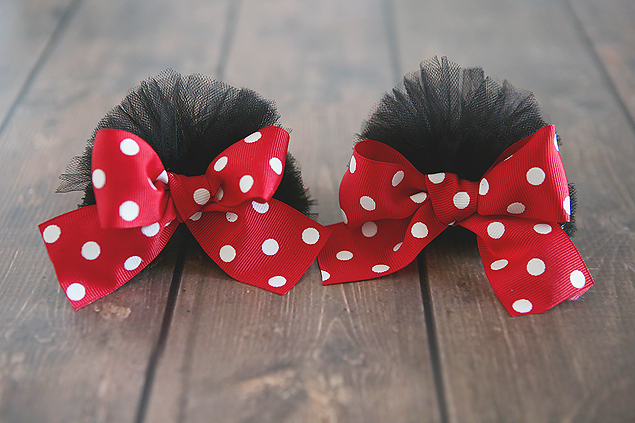 There you have it!  I'm seriously in love with them.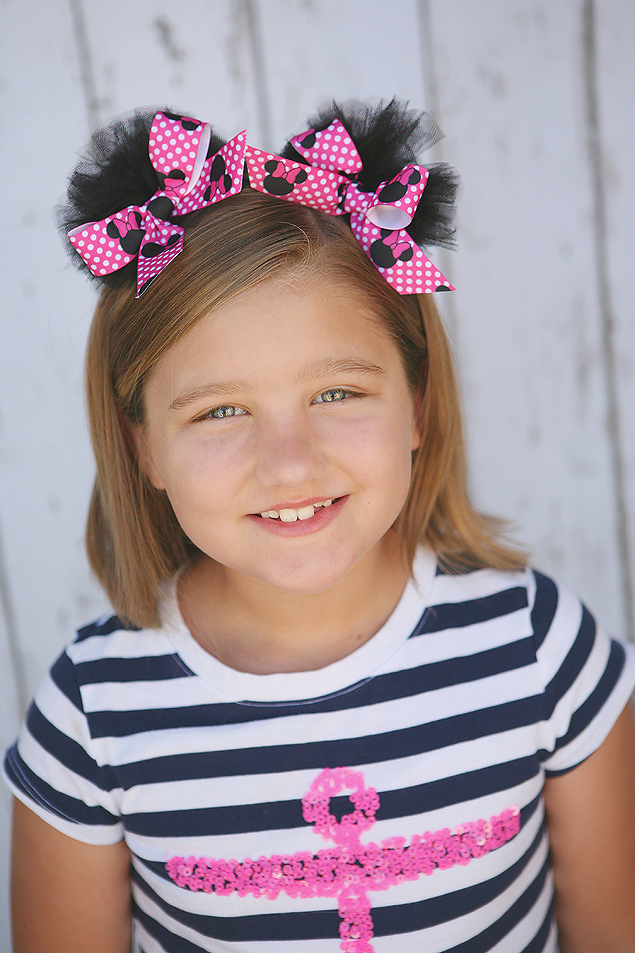 This cute girl wanted to wear her hair down so, we just clipped the ears to an elastic headband and she was feeling all good about herself!
______________________________________________
Use Promo Code: Eighteen25 at
Get Away Today
to receive $10 off any southern California Vacation that includes at least 2 nights hotel stay and 2 tickets.