We decided to call these the million dollar sequin letters for more than one reason. First off of course… is that they are definitely looking like a million bucks. right? 🙂 Secondly though… as I was making them and kept running out of sequins I was beginning to think it was going to cost me a million bucks to make them. In the end they did cost more than I would normally spend to make a decoration, but not a million dollars.
Supplies:
• Paper Mache X and O
• 8 yards of gold sequins (7/8 in)
[Joann's price was 2.99 a yard. I did use a 50% off coupon, but still a bit pricey]
• hot glue gun and glue stick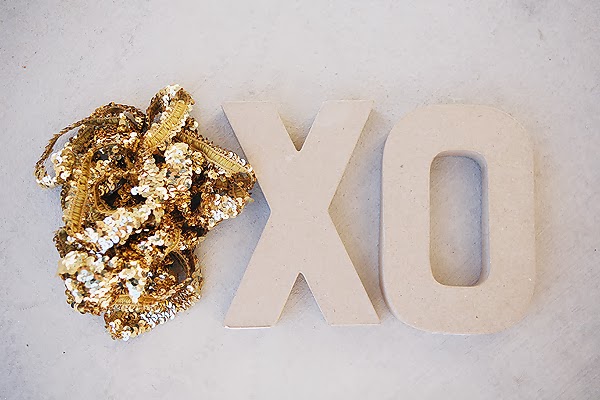 There is really not much to the instructions. I just wrapped the sequins around and used a drop of hot glue every now and then. The only part that I didn't wrap was the very top of the X – there I cut small sections of the sequins and glued them on and then wrapped the rest of it. [I left the bottom of the X uncovered, but the O is completely covered.] Something I didn't start doing till I realized I should be, was pulling the sequins really tight. They are on elastic so I'm thinking it may have taken less sequins if I would have focused on stretching it more as I was wrapping??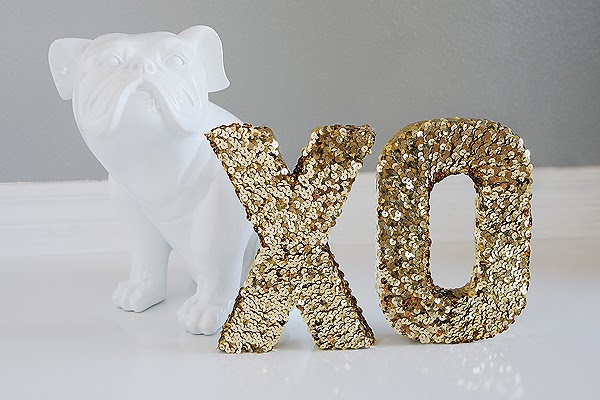 _____________________________________________
If you haven't entered yet. Go
HERE
to enter the Baked with LOVE Giveaway. Three lucky people will be getting a KitchenAid in the color of their choice!!