It's that time again! It's the 10th of February and we are excited to have our group of creative bloggers back for another blog hop. This month's theme is RED and there are so many fun projects to check out. We have recipes, decor, and so much more!
This month we put together a quick little decoration that could be used for Valentine's Day or any day really.
Framed Burlap Heart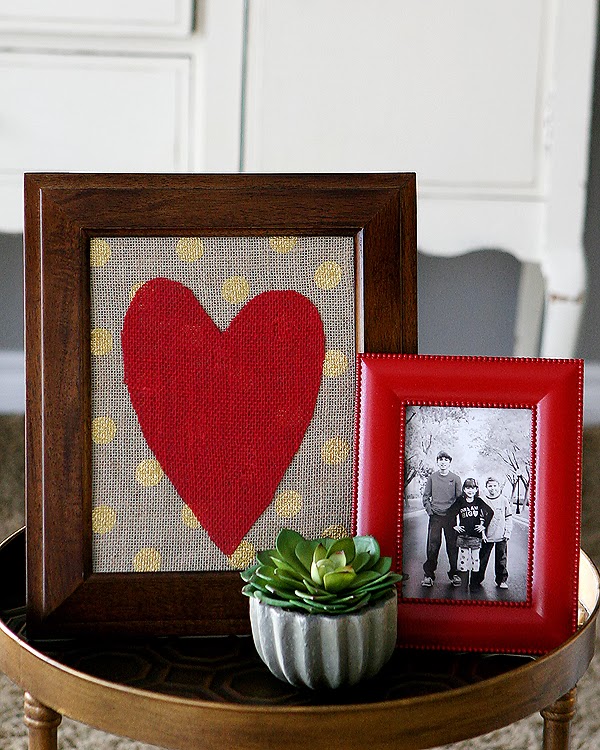 SUPPLIES:
• Frame
• Gold Polka Dot Burlap (found ours at Jo-ann)
• Red Burlap
• Scissors
INSTRUCTIONS:
• Cut a heart out of paper and use it as a template to cut your heart out of the red burlap.
• Center your heart on the glass and then lay your polka dot fabric over it.
• Place the back of the frame back on. (this will stretch the fabric nice and tight)
• Trim the excess burlap off.
and you're done. It's a fun 10-15 minute project that anyone can do!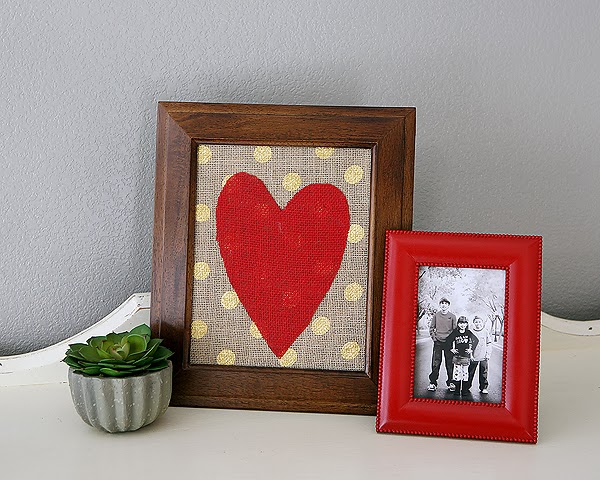 Now on to the fun blog hop! We'd love for you to pin the collage below, and then go see all the other fabulous projects created by some of our friends.