We thought this would be a fun gift to give to your Mom or friends that are mothers!
A basic sewing kit in a mason jar.
Super simple. Super cute. Super handy.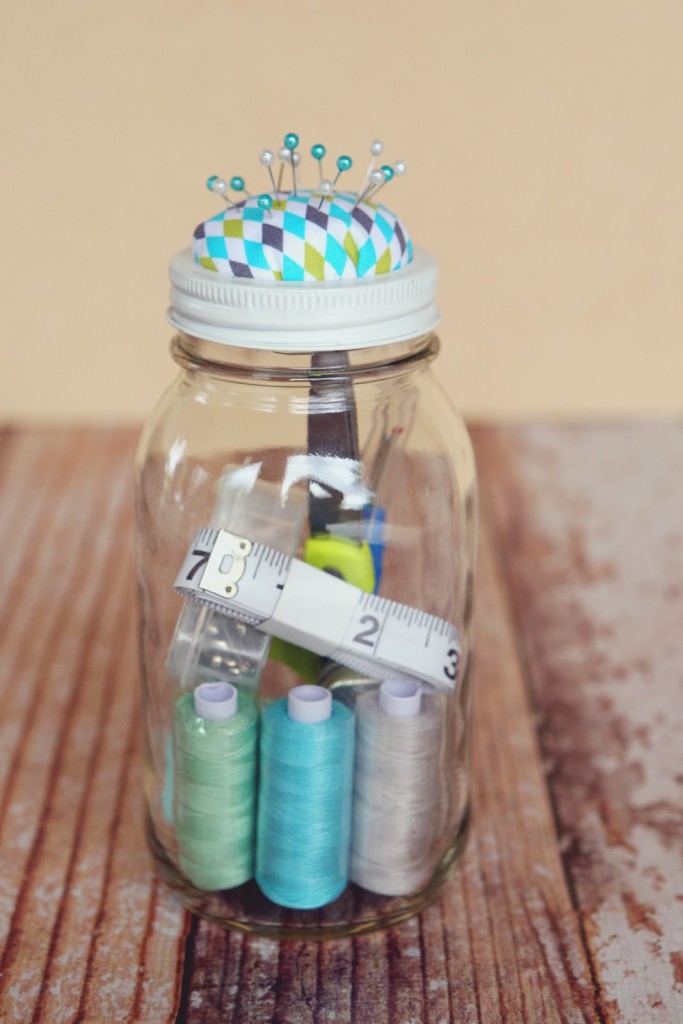 Here's what we put in ours:
scissors
seam ripper
measuring tape
box of safety pins
chapstick
wintergreen Altoids
pins
To make the pin cushion on top:
Just put a little cotton (we actually used cotton balls) in between the fabric and the lid.
Then, twist on the ring.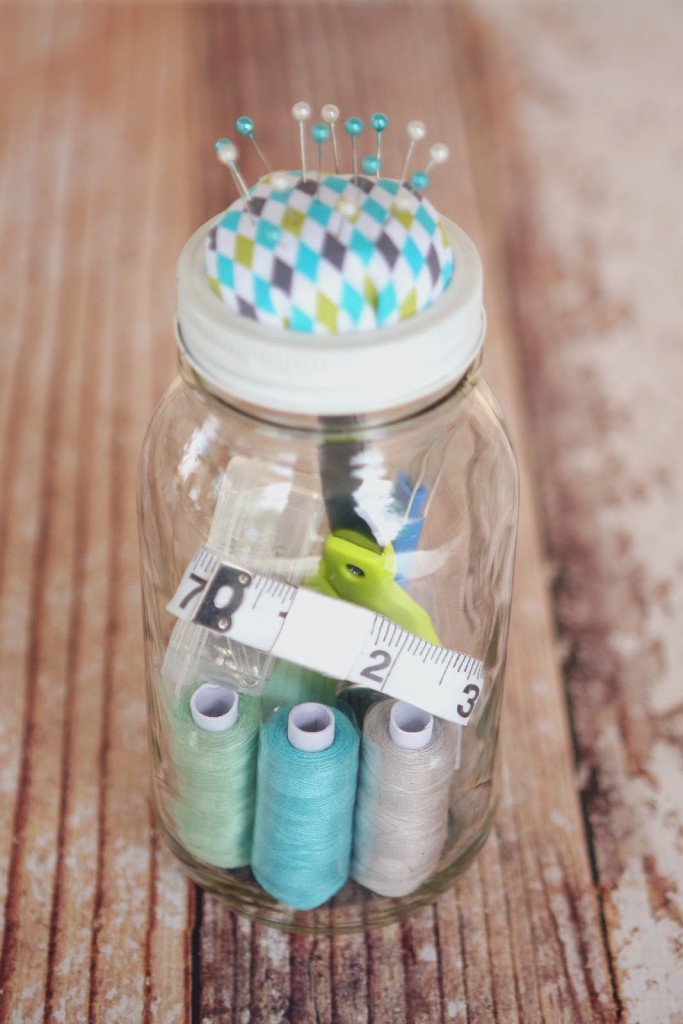 Hey Moms… What's your one wish for Mother's Day this year?