Make your kids a Pumpkin Shirt to celebrate Halloween! Or heck, make one for yourself they are so fun and easy. 🙂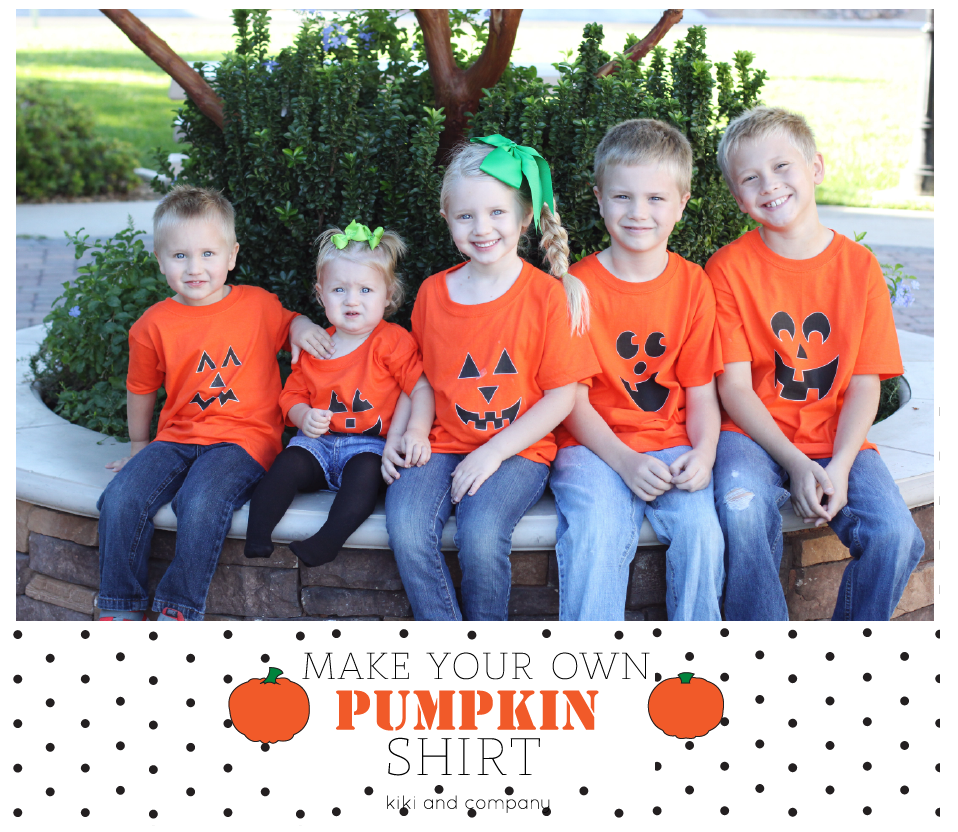 Hi everyone, Kiki here from
Kiki and Company
and I'm so excited to share a fun project that you can complete with your kiddos this Halloween season!
A few weeks ago I had "5 Little Pumpkins" running through my head and thought up this quick and easy project for my little brood. These shirts are super quick to make up and require only a few supplies. They are perfect for that festive party where costumes aren't allowed or appropriate AND your kids will have so much fun coming up with their own unique combination to wear.
To make your own shirt you will need: (affiliate links included)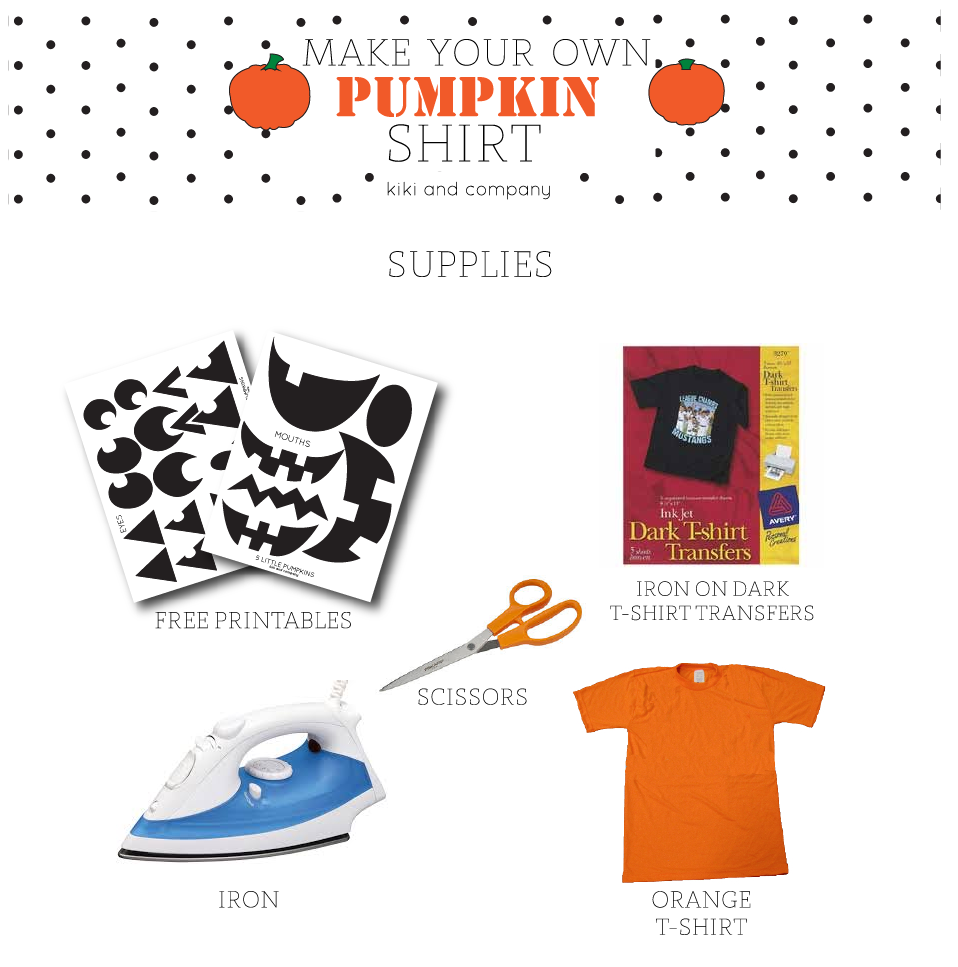 How To Make A Pumpkin Shirt
2-Print it on Dark T-shirt Transfer Iron On Paper (Can be found at any craft store, Wal-Mart or online).
3-Cut out the designs.
4-Take the backing off the designs and place them on your shirt.
5-Place provided paper over the top of the design and iron it on.
6-Peel off paper and you are done! It is ready to wear.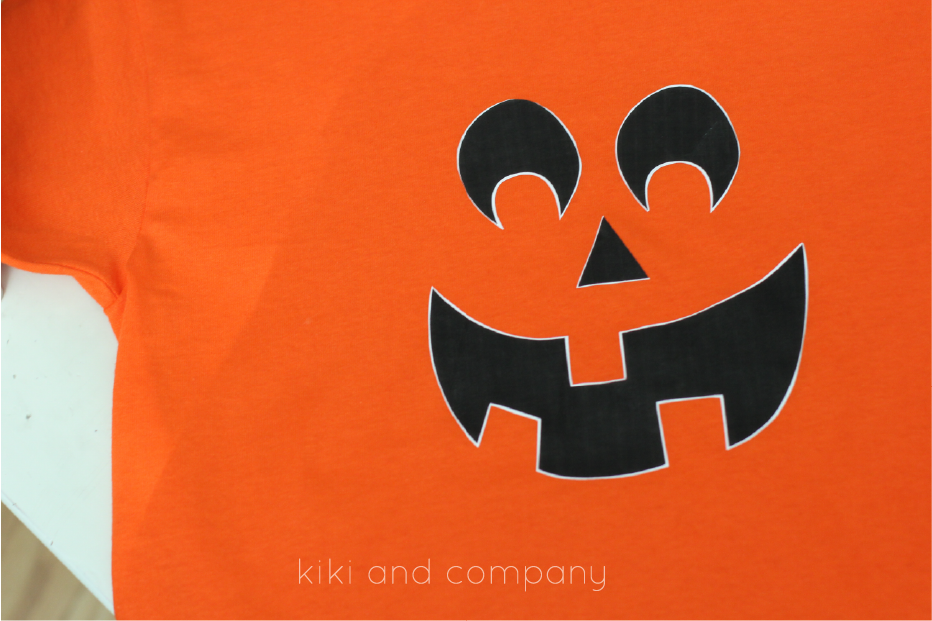 I hope you have so much fun making some fun shirts (or bags,etc.) with your kiddos…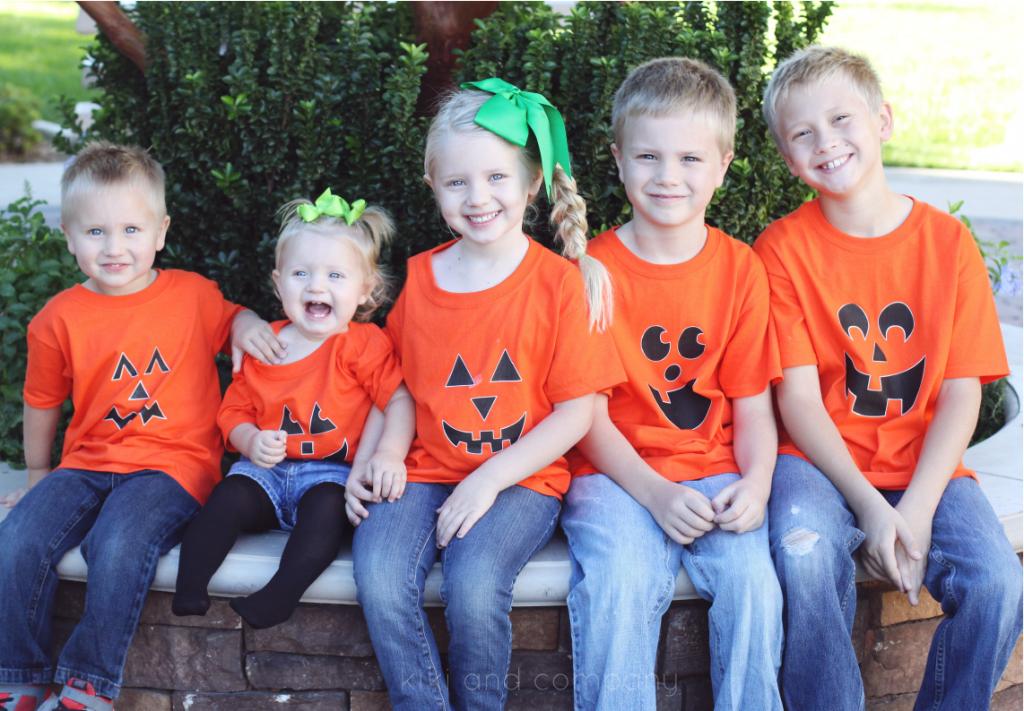 and hope your Halloween is the happiest around!
________________________________
 
and check out these other great posts of hers…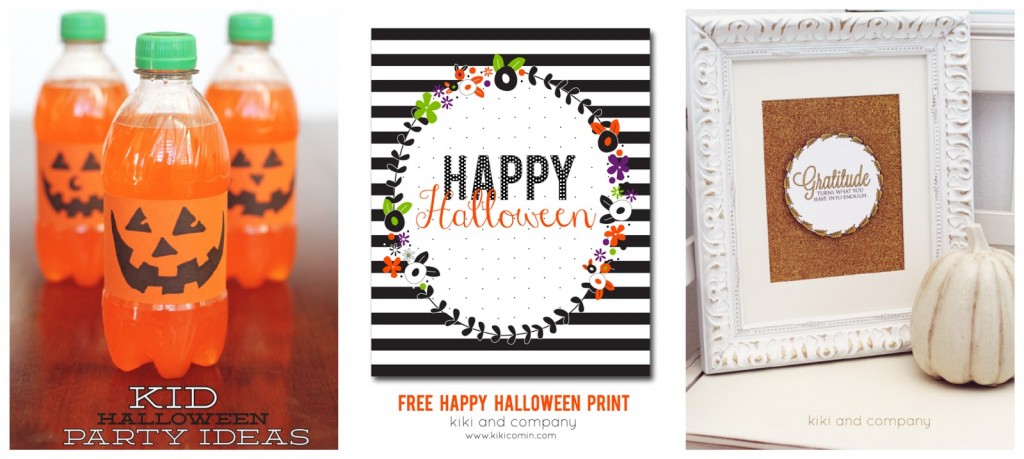 Here are a few more DYI Halloween Shirts to check out: