it's always fun to count down to those special days of the year.
with valentine's day right around the corner we decided to put together a quick and simple…
kiss me countdown
the perfect little treat for your kids or even your significant other.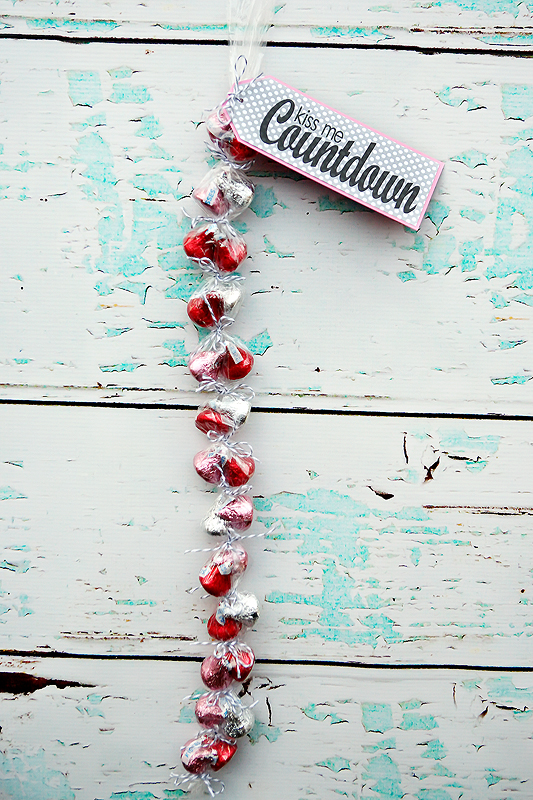 supplies:
bag of Hershey Kisses
cellophane – about 30 inches long
scrapbook paper
adhesive
the how-to:
-cut a strip of cellophane long ways about 4″ wide
-tie your first twine bow about an inch down on your cellophane
-add 2 kisses and tie another bow
-continue until you have added 13 days worth of kisses
*in order to fit all 13 days worth of kisses be sure to keep everything real tight!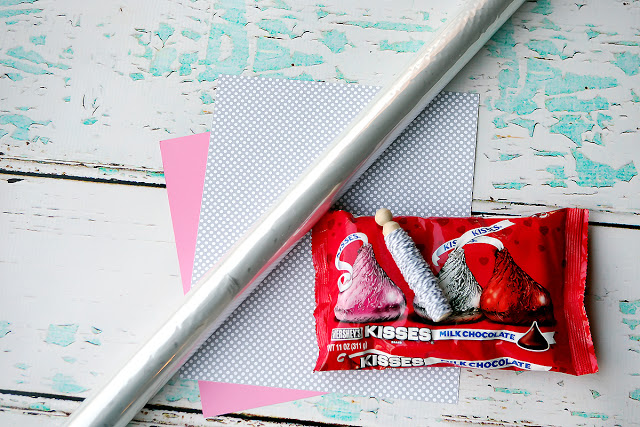 – download the tag HERE
– print the tag on some fun scrapbook paper
– trim and snip the corners to make a tag shape
– back in a coordinating cardstock
– punch a hole and tie to the top of the countdown
– (optional) use a glue dot to position the tag out to the side – othorwise it will just hang straight down
– start counting down on February 1st!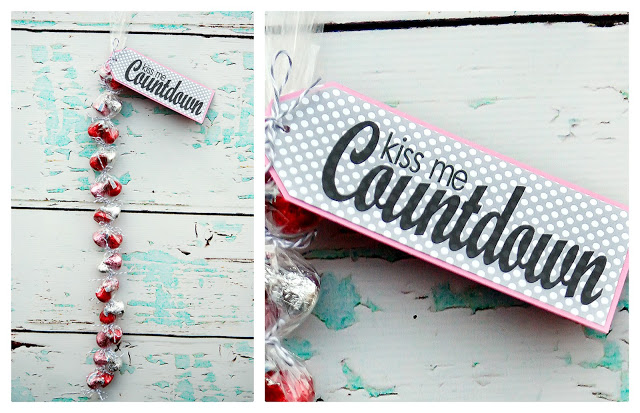 hope they enjoy all those yummy kisses…
be sure to give them a real one on February 14th!