A few years ago we made a Girl's Emergency Clutch out of the cutest potholders we found at Target. They were such a big hit, we thought it would be a great idea to make a kids version.  Of course, the Kid's Emergency Clutch can be kept in their backpack, sports bags or even in their car (if they are driving age…yikes).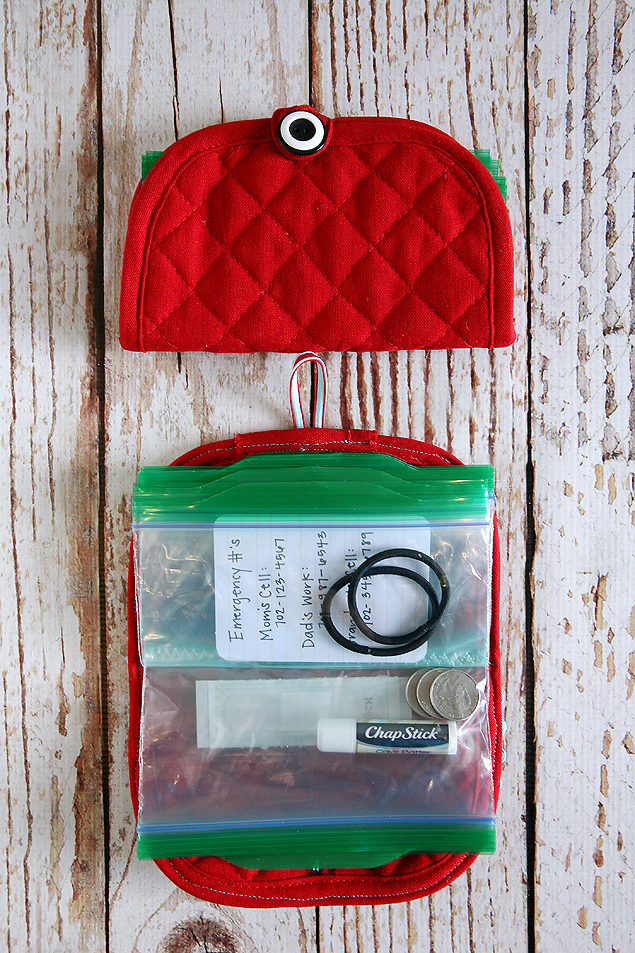 To make an Emergency Clutch, follow the directions on the Girl's Emergency Clutch post.  We wanted to make them look a bit more kid friendly so, we grabbed the primary colored potholders they had at Target. Then, we added some ric rac around the trim (for girls) and kept it pretty simple (for the boys).  Easy peasy!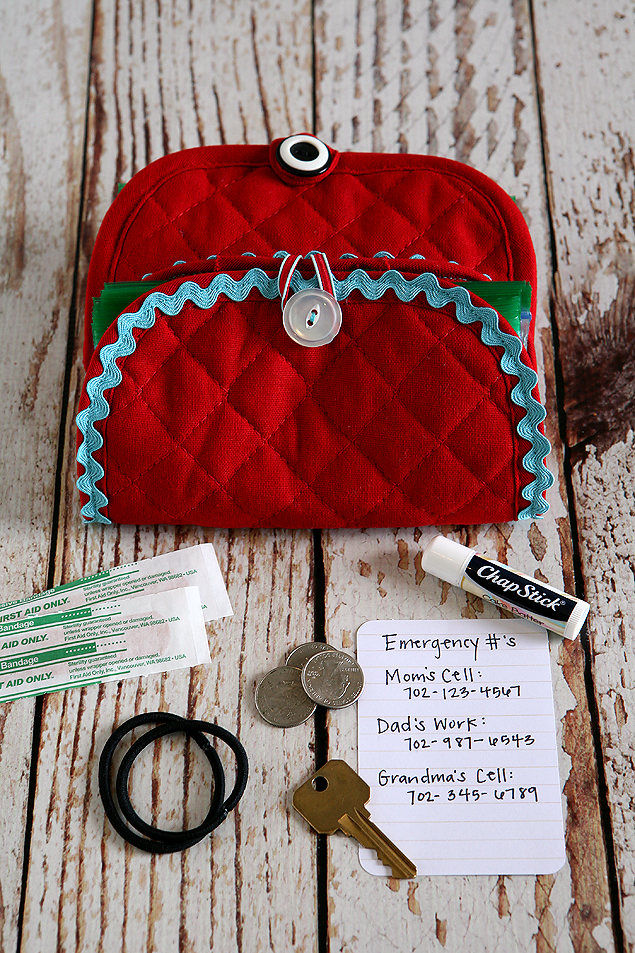 Here are some things we thought they might want to keep inside:
a house key
a lock code (for their locker or bike)
change
a dollar bill
emergency phone numbers
chapstick
band-aids
hand sanitizer
hair elastics
rubber bands for their braces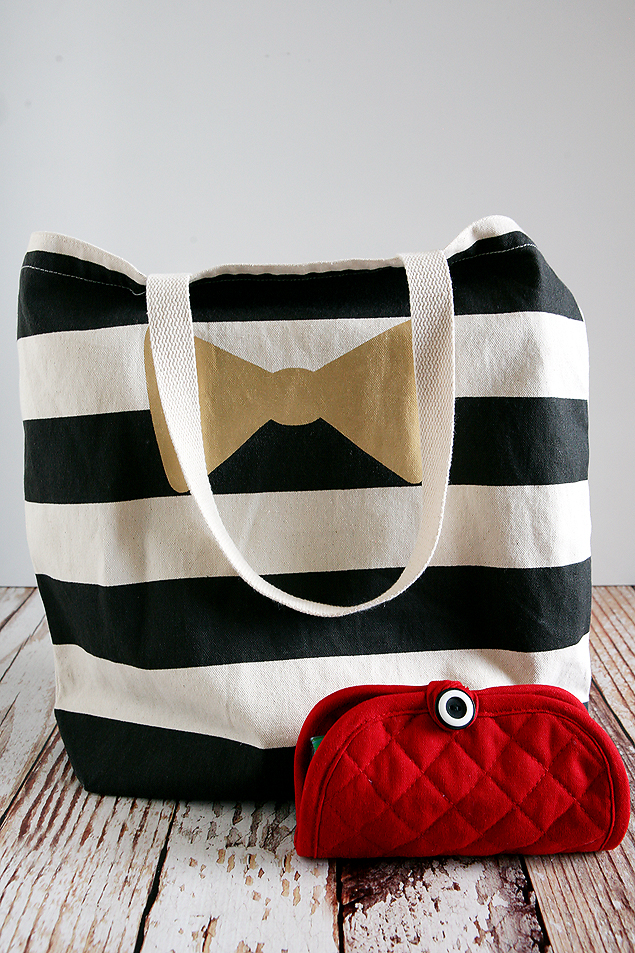 My kids can't wait to use theirs!  They have seen me pull mine out so many times.  I think they feel like it's something only "the more mature crowd" gets to use.  Haha!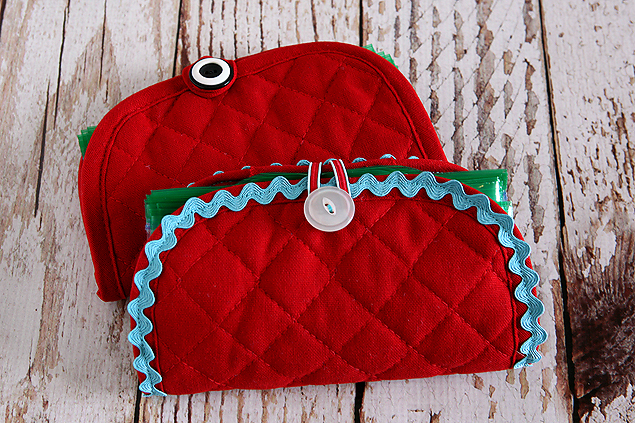 Have any other ideas on what they could keep in their emergency clutch?