There are exactly 16 more days until our kids go back to school. (Not that we are counting.) There are a few of the kids that get the first day jitters so, we thought it might be a good idea to help them break the ice with their new teacher.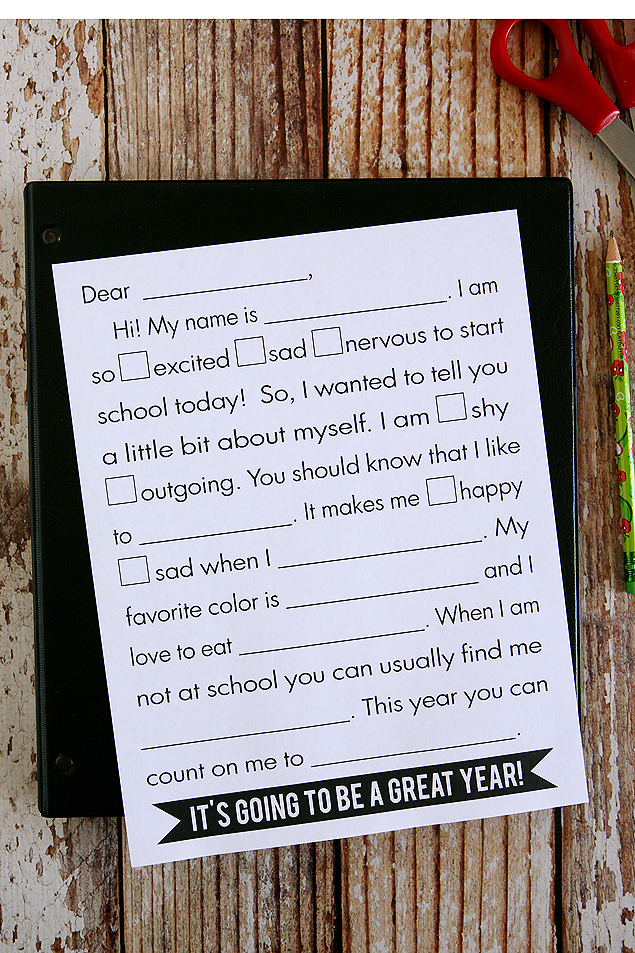 We came up with this fun printable that they can all use (even teachers)!  All you have to do is print it then, have them fill it out.  Pretty painless, right?!  We thought you could even include a few things they mentioned, to give to their new teacher as a little gift.  Perhaps something that is their favorite color or something they love to eat.  You get the idea.  Or, if you are a teacher, you could fill it out and hand it out to your students.  Wouldn't that be fun?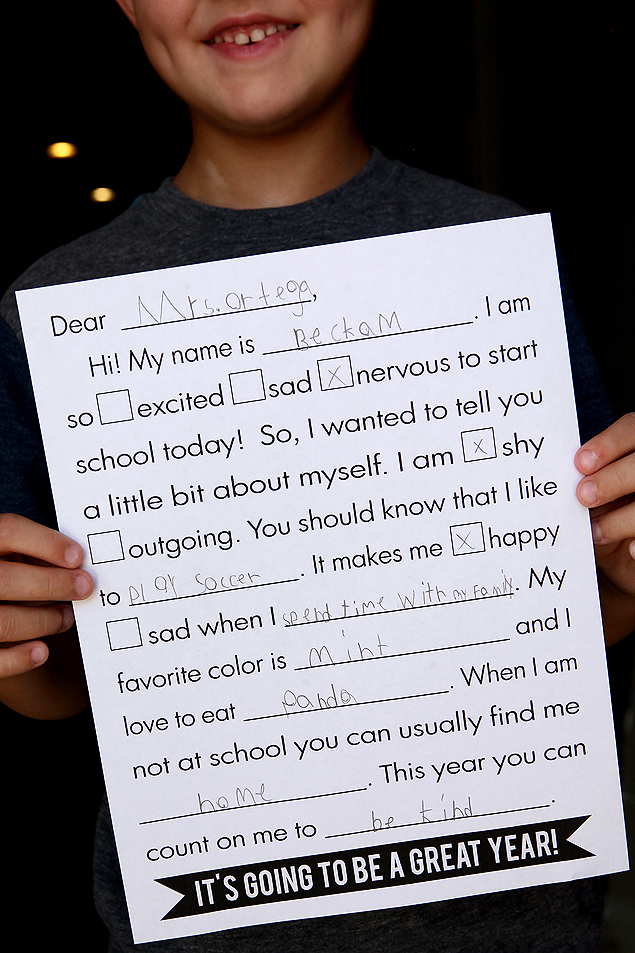 Grab your free printable HERE!