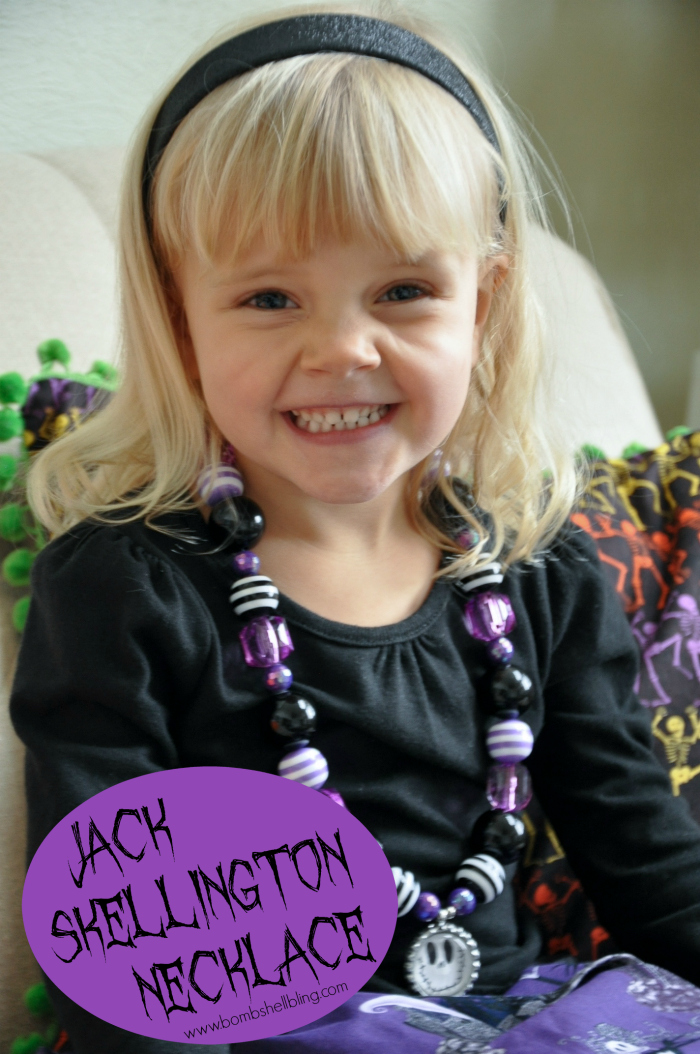 Hello, 1825 readers! I am thrilled to be here posting at my favorite series: Spooktacular September! It speaks to my Fall and Halloween loving heart. Today my daughter and I have something extra fun to share with you: a Jack Skellington Necklace. Jack Skellington is the main man from The Nightmare Before Christmas. If you haven't seen it, remedy that. It's a Halloween must see!!
Let's look at how I made this necklace. It was very easy, and it get loads of attention and compliments everywhere we go! Start by heading to www.FizzyPops.com to order some beads. These are the beads that I ordered:
Bottle Cap (to create the skeleton face pendant)
Clasp (I got mine at Hobby Lobby)
4 – 6MM silver beads (doesn't have to be sterling)
crimp tubes
jewelry stringing wire
Start by turning the bottle cap into a Jack Skellington charm. Freehand draw it. It's not hard. You won't be sorry. 😉
Next bust out all of your purple and black beads and arrange them in a fun necklace-y way.
String all of your beads onto your beading wire and attach the clasps to finish it off.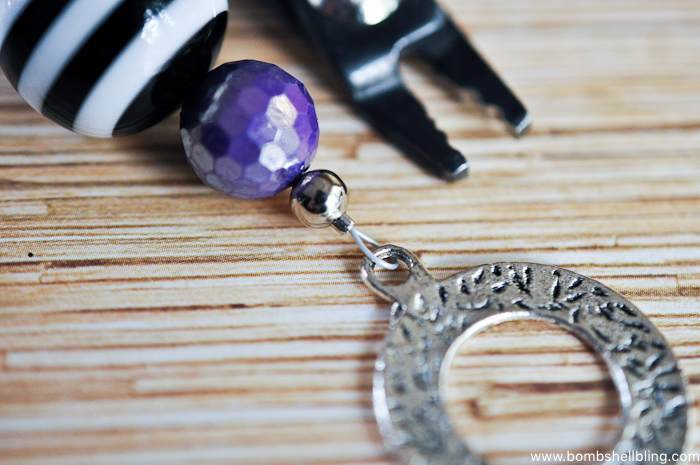 Now go put it on a small human who will showcase it like a boss for you . . .
If you can find some The Nightmare Before Christmas fabric and make it into a simple twirly skirt your outfit will be extra festive and fun!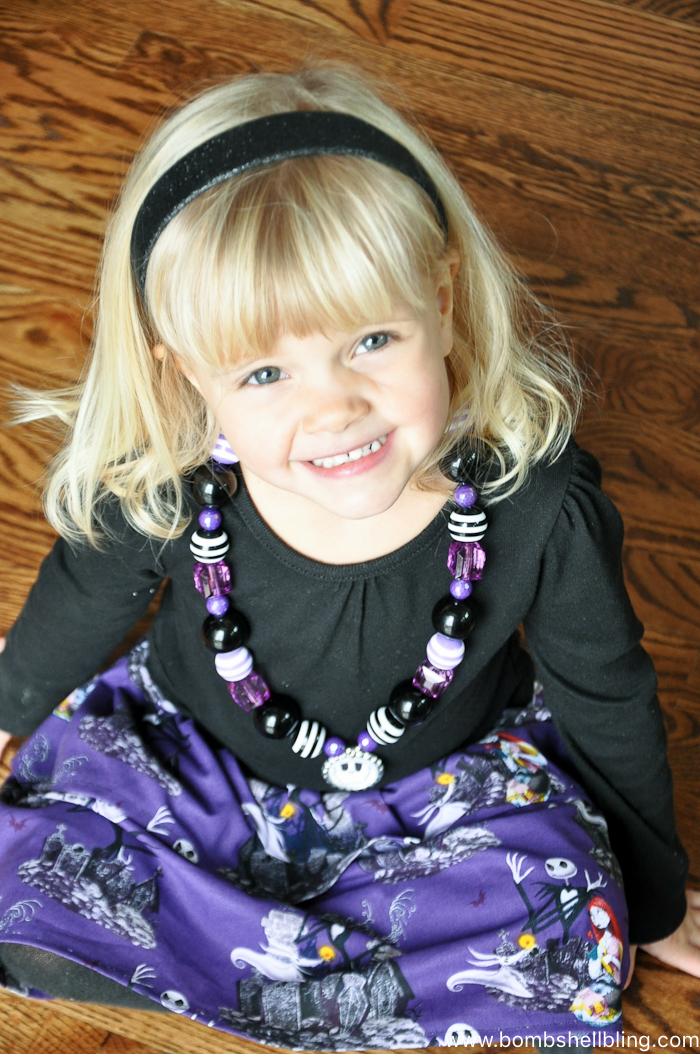 If you need extra instruction on jewelry making or simple sewing, head on over to my blog, Bombshell Bling. It should have you covered!
I am so happy to be posting here for Spooktacular September! My name is Sarah McKenna, and I blog at Bombshell Bling. One thing that everyone knows about me is that I am a Halloween fanatic. Always have been, always will be! My best friends growing up will tell you that, and so will my children. It's just my thing! Aside from Halloween, I also love bright colors, snuggling, singing and acting onstage, jewelry design, my sisters, reading juicy novels, my hubby and kiddos, watercolor painting, Dr. Pepper, musical theater, warm cookies, and Christmas! I am a former elementary school teacher and a current stay-at-home-mom. Come visit me at Bombshell Bling and see what I am all about! Oh, and HAPPY HALLOWEEN!
Here are a few more of my Halloween projects you'll want to check out…
Printable Halloween Milk Box Wrappers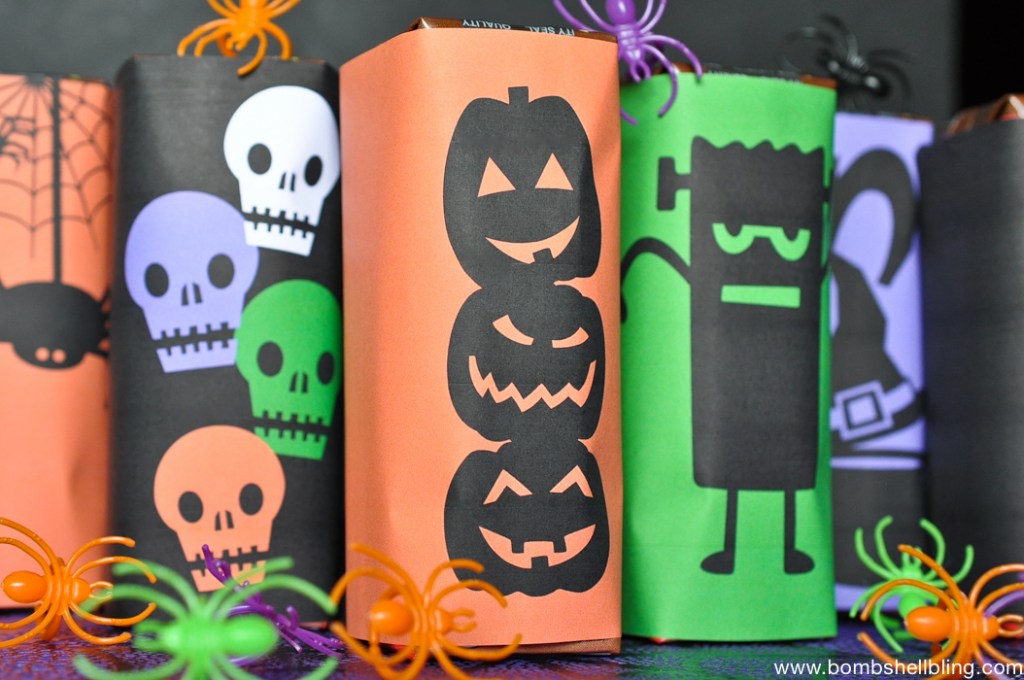 Halloween Pom Pom Pillow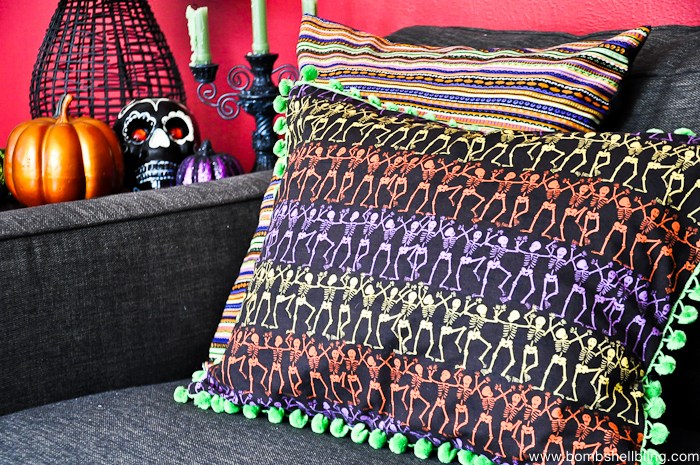 Visit Sarah on her BLOG | FACEBOOK | INSTAGRAM | PINTEREST 
Here are a few more awesome Halloween projects you can find on Eighteen25:
Save