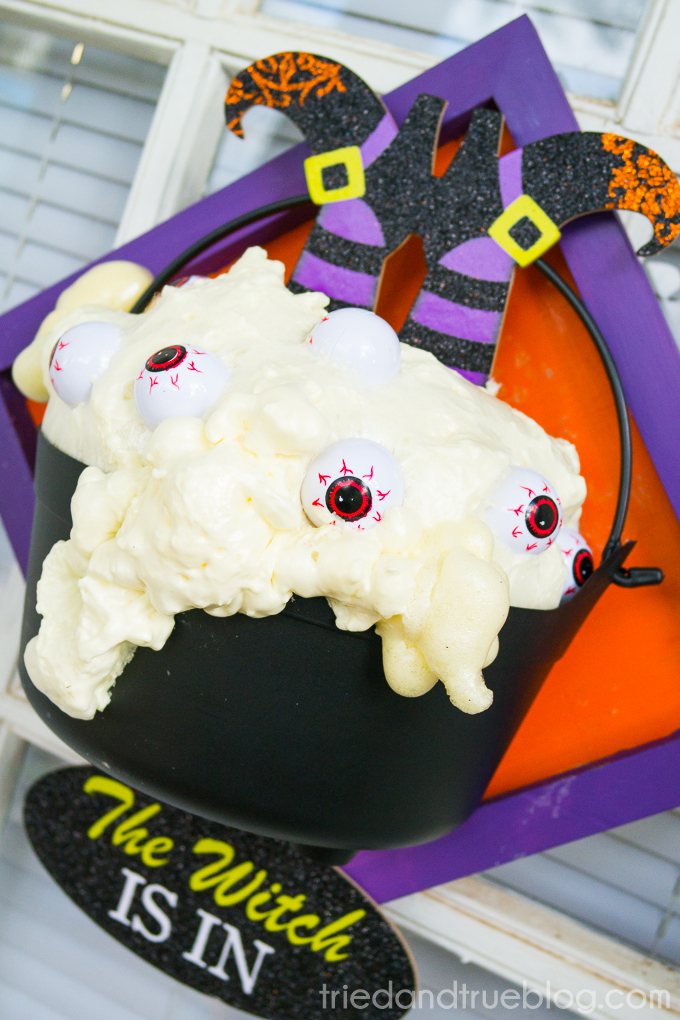 I love almost everything thing about Halloween: the colors, the flavors, the decor! The only thing I'm not a big fan of is the large price tag that comes along with most of it. That's why I love frequenting dollar stores when planning for Halloween decorations. They have tons of great items and craft supplies that can be used to make fun decorations like this "The Witch Is In" Halloween Decor!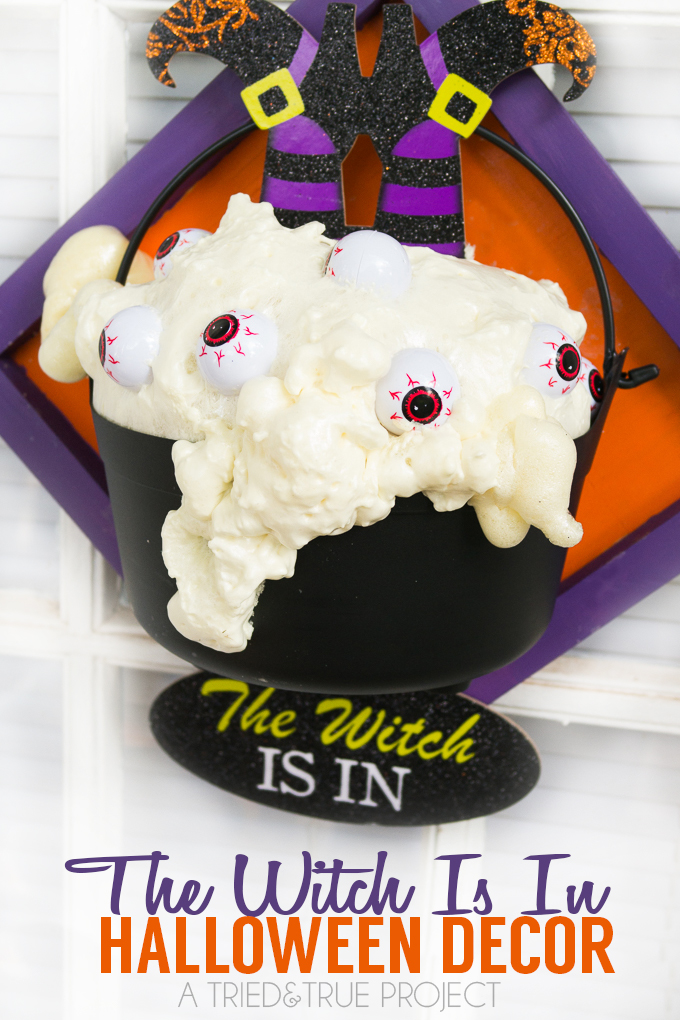 This post contains affiliate links.
"The Witch Is In" Halloween Decor
Materials:
Dollar Tree "Witch Is In" Sign
Dollar Tree Plastic Cauldron
Dollar Tree Plastic Eyeballs
Great Stuff Crack Filler
Paint
Hot Glue Gun / Glue Sticks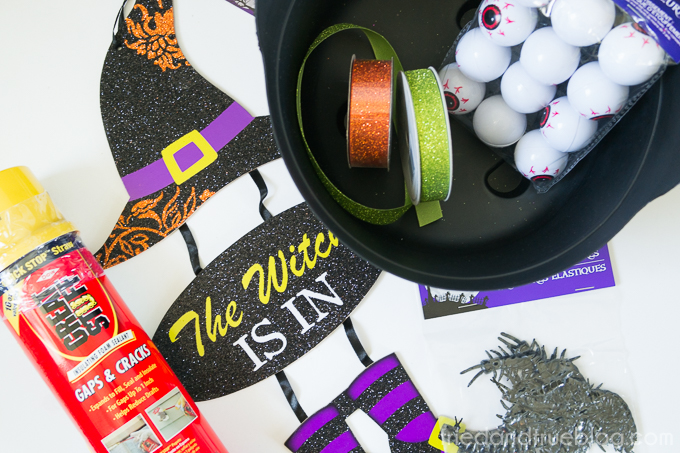 Step 1. Take the plastic cauldron and carefully cut off the back portion just behind the handle. I just used a pair of basic scissors (not my fabric ones!) and went slowly. There were some cracks along the way but nothing the crack filler wouldn't cover.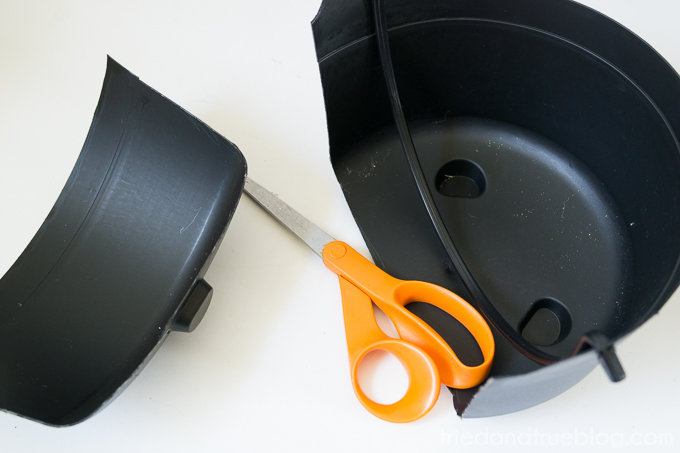 Step 2. Prep the wooden painting panel with your desired paint colors. I went with orange and purple to keep the piece fun and whimsical but the choice is yours!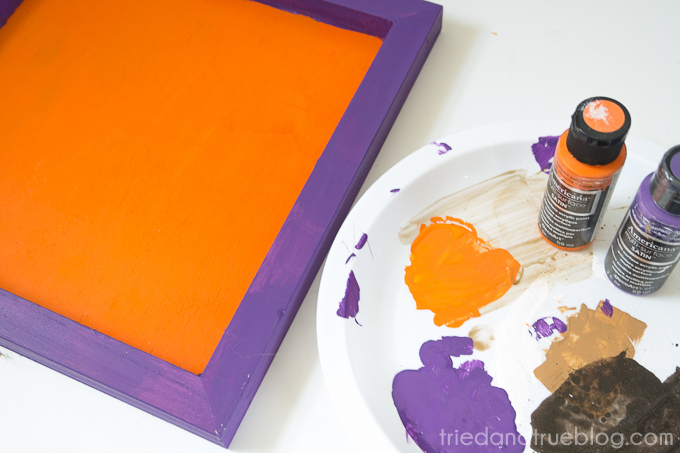 Step 3. Use hot glue to adhere the halved cauldron in place. Don't worry about putting too much since this is just temporary until the crack filler completely secures it.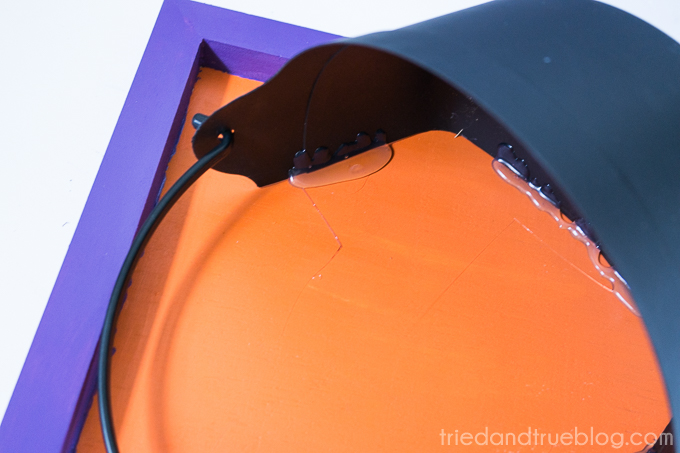 Step 4. Following the instructions on the Great Stuff container to begin filling the cauldron. Pretty easy step but here's the thing, DO NOT fill it too much or you'll be left with an overflowing mess (like in the first set of pics below!) Instead, only fill to the top of the cauldron and then press the eyeballs in place. The foam will expand over the next 24 hours.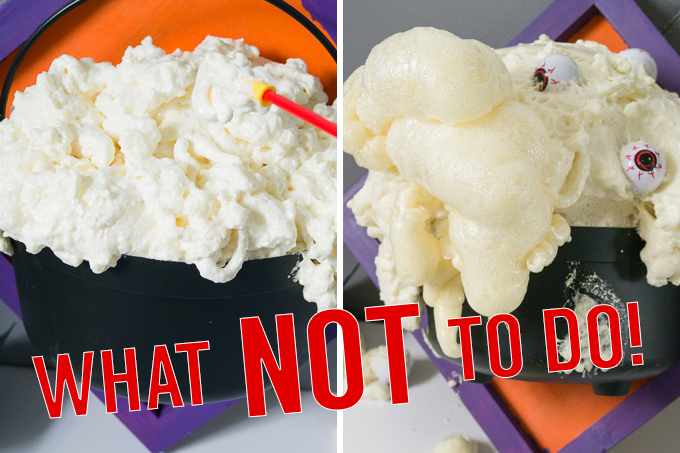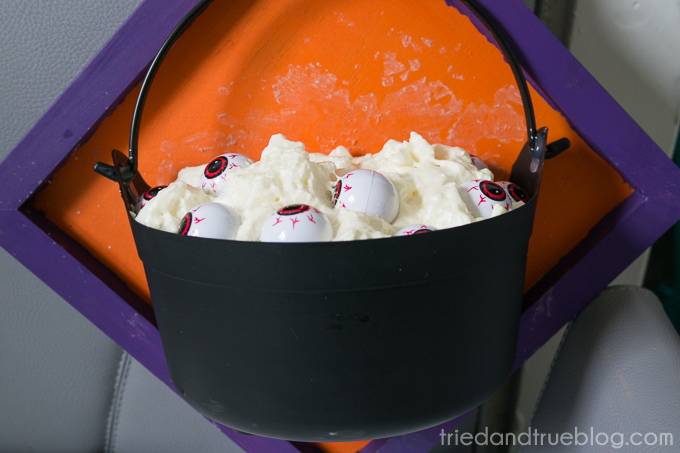 Step 6. Separate the shoes from the sign and glue over the expanding foam onto the handle. Again, don't worry if it's not that stable because the foam will expand and secure the feet as well. Take the "Witch Is In" sign and glue it to the bottom of the plaque.
The Witch Is In
And that's it! After the foam has dried, attach a sawtooth hanger to the back of your piece and hang for all to enjoy. No one will know that you just took a few dollar store items to make this fun "Witch Is In" Halloween Decor!
More fun projects from Tried & True:
Halloween Meringue Cookies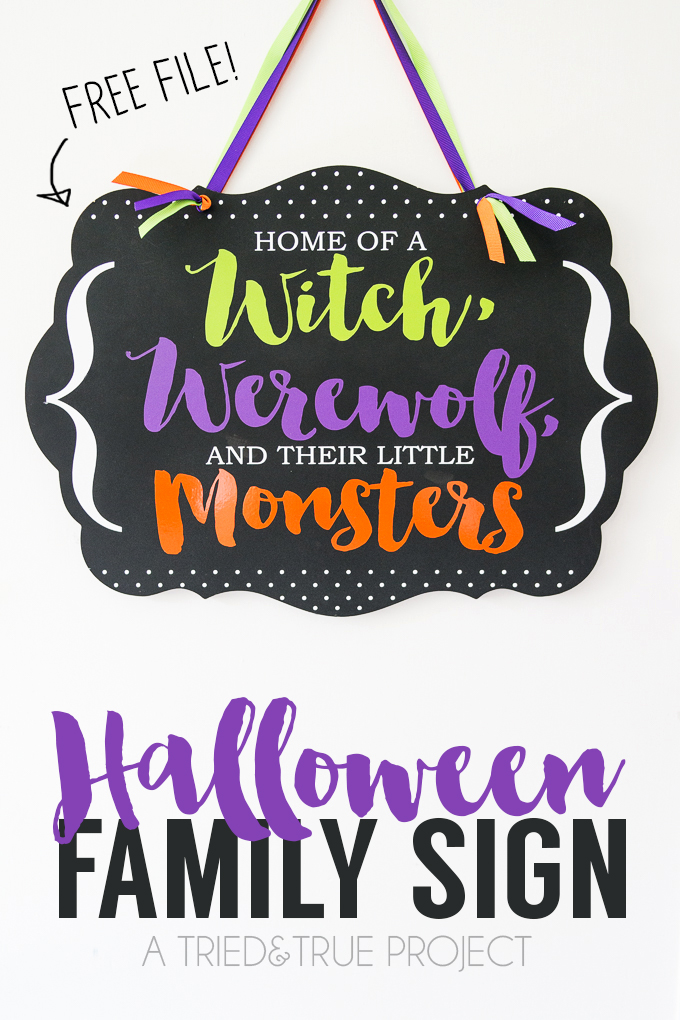 Halloween Family Sign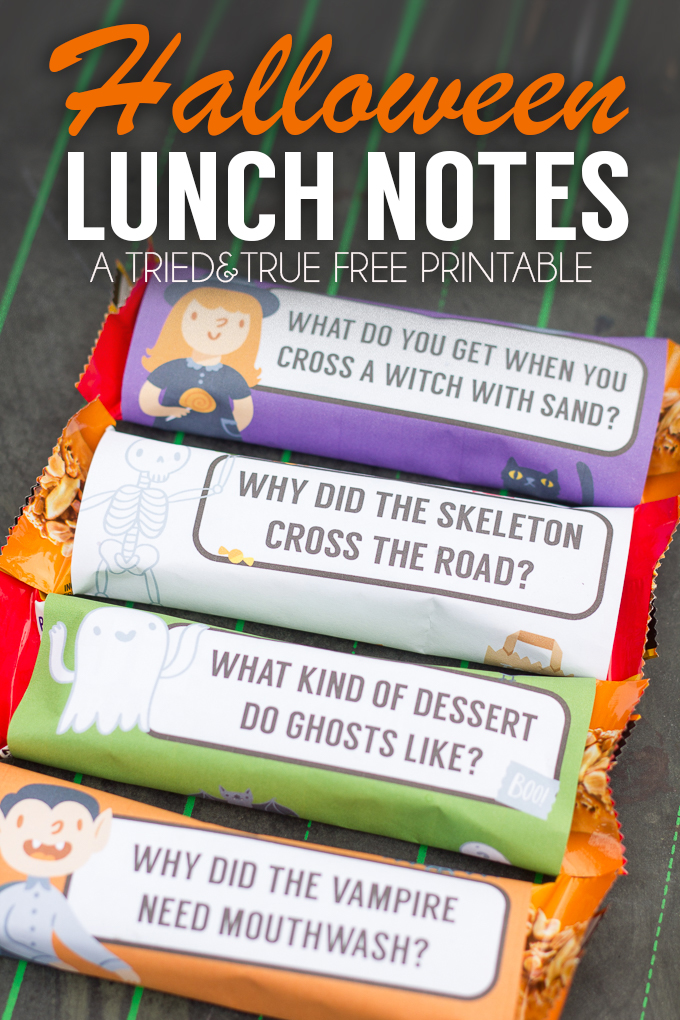 Halloween Lunch Jokes

Visit Vanessa on her Blog : Facebook : Instagram : Twitter : Pinterest
Here are a few more awesome Halloween posts you can find on Eighteen25: