During one of our Fancy Valentine's dinners we did this sweet I Love You Because activity. We had an I Love You Because… sheet for everyone and wrote their name at the top. Then we gave each person one of the papers and we wrote one line on that paper. Something that we loved about that person or a reason why we loved them. Then we passed the papers to the right and wrote a line on the next person's sheet. We kept the papers going around until we had added a line to each person's paper.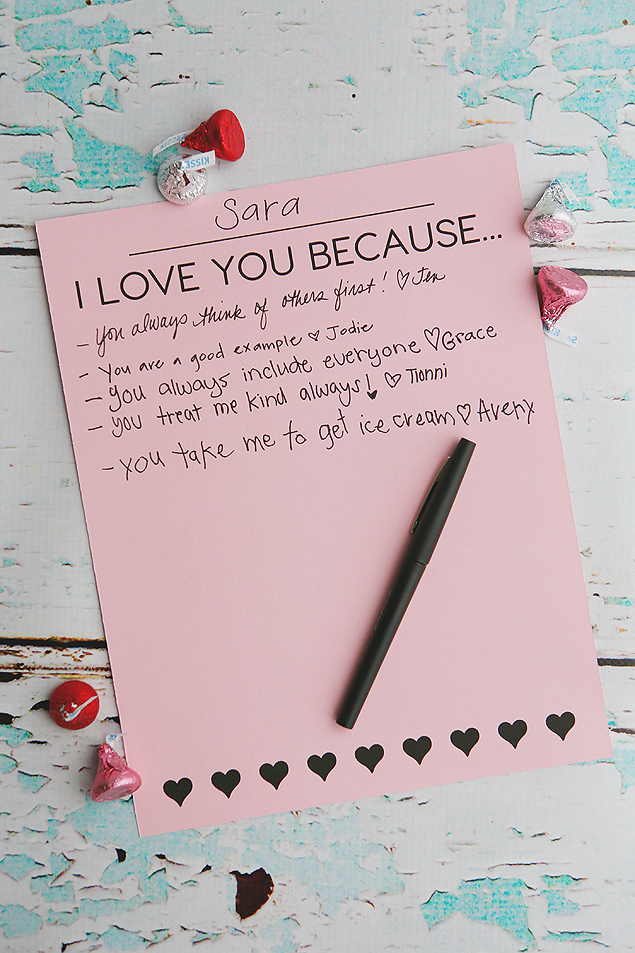 It ended up being one of the sweetest things we've ever done. I still have mine. You really do feel loved reading all the different things people say about you and reading what the kids write is especially fun.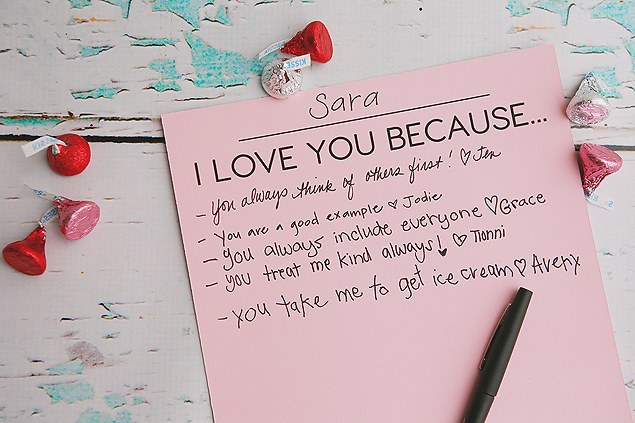 Download your I Love You Because… sheets HERE. Then just print them on some cardstock and they are ready to be filled up with sweet words.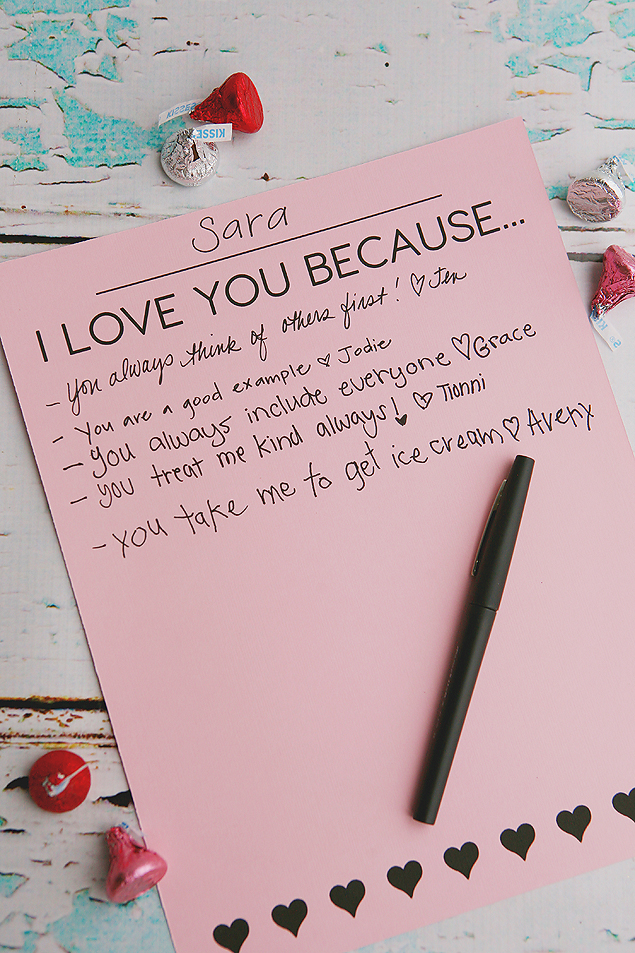 This could be fun to do at a youth church activity or girl scouts meeting too.
Such a sweet and simple activity to do on or around Valentine's Day or any day really! It's never a bad time to show love to your family and friends!