Since we are big fans of teachers, we couldn't forget them this Halloween!  We wanted to make a tag that you could tie to just about anything fun and this is what we came up with!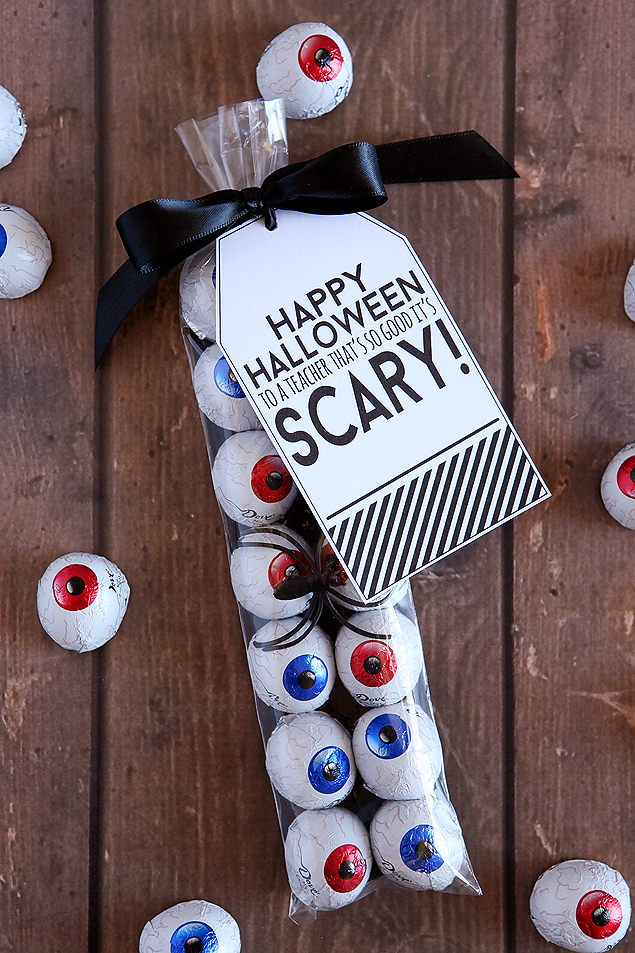 We thought there was a pretty good chance that most teachers out there would be happy with chocolate.  Especially Dove.  So, when we found these eyeballs, we knew we hit the jackpot!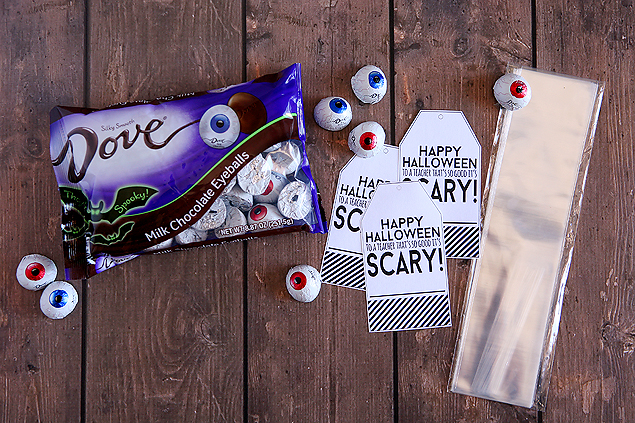 Here's what you'll need: [affiliate links included]
We cut a piece of black cardstock a little bit smaller than the bag and slid that in before putting the eyeballs in.  This just made the eyeballs lay flat and the package much sturdier.  Then, put your eyeballs in and your spider ring.  Wrap some ribbon around it and attach your tag.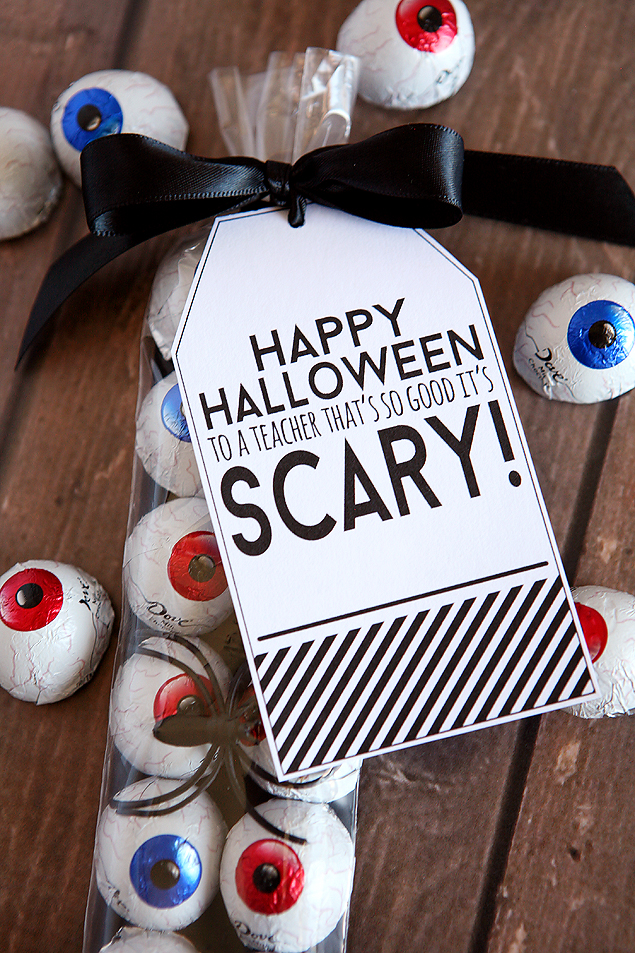 Or, you can throw them all in a bigger bag (if you're feeling more generous)!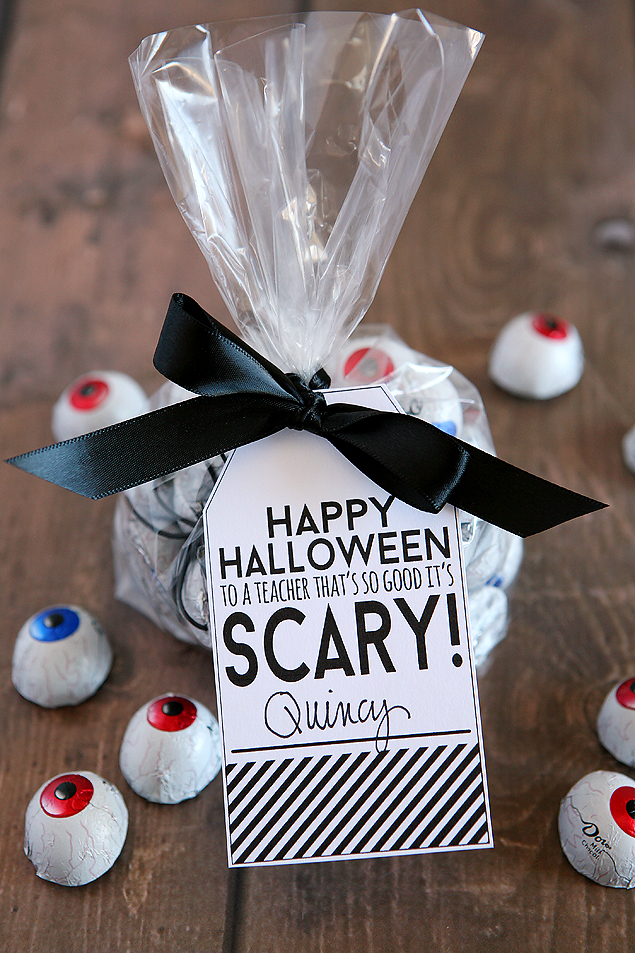 Any route you go, they are sure to love it!