Turkey Handprint Cards is a sponsored post written by me on behalf of Huggies®. As always, all opinions are my own.
Thanksgiving will be here before we know it, so we wanted to make some Thanksgiving cards for the Grandparents in our family. We decided to be brave and pull out the paint. Paint + kids is not always the best idea, but it totally worked out great for this project. Our Turkey Handprint Cards turned out absolutely adorable!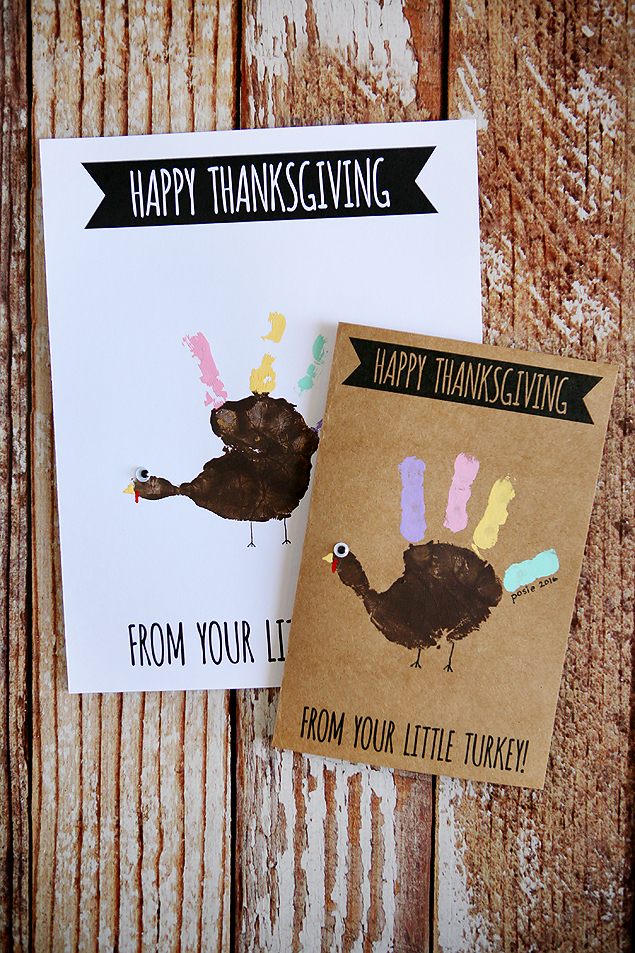 Turkey Handprint Card Supplies:
Cardstock – we liked how it looked on both white cardstock and kraft cardstock
Paint – You'll need a brown, 4 different colors for the feathers, Red for the wattle, and a yellow or orange for the beak
One small googly eye
Sharpie
Paint brush
Toothpick
Clean-Up: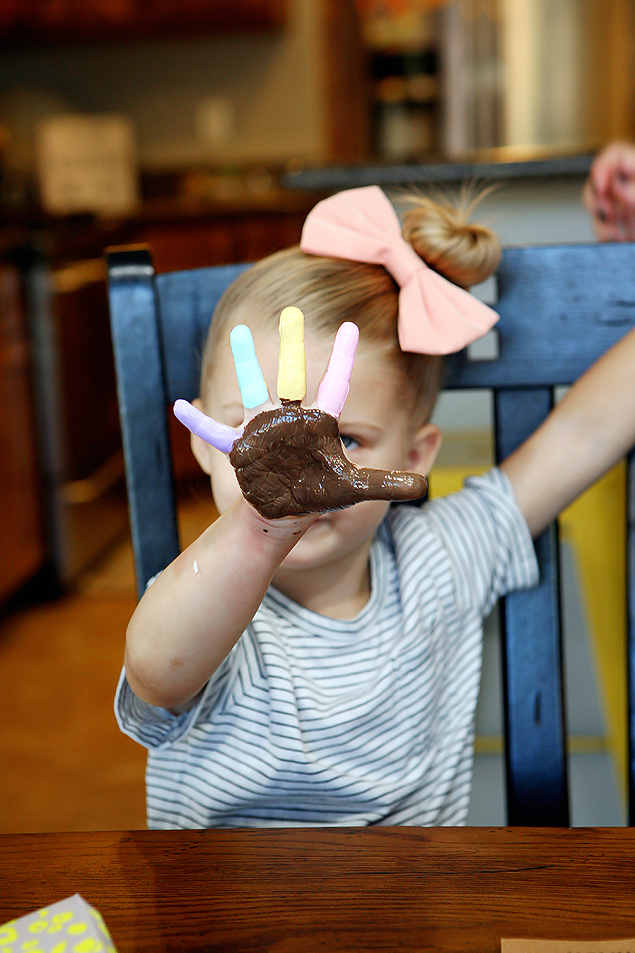 Making Your Handprint Turkey Craft
Download and print whichever size printable you'd like to use. Then you'll start by brushing the paint on your little ones hand. The palm and thumb are brown and the fingers can be whatever colors you'd like. Posie wanted PINK and then we just added some colors that look pretty with pink. haha.
We had her practice a few times spreading her fingers out wide and that seemed to really help get the perfect shape when she placed her hand on the card. Slightly push down on their hand to make sure the paint comes in contact with the paper.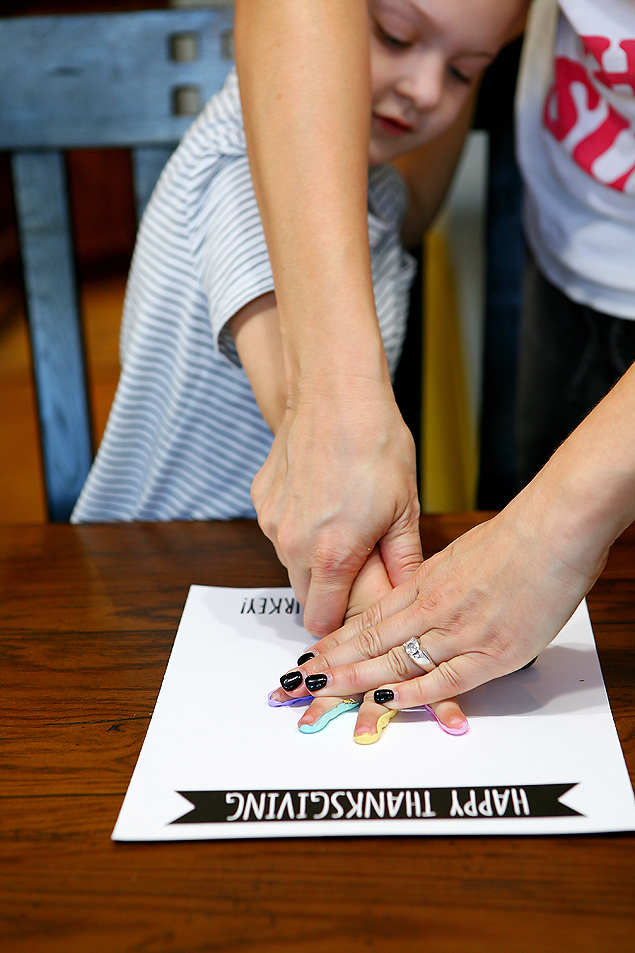 Set it aside and let that dry for a few minutes. Once it's all dry add the googly eye and use a toothpick to paint the beak and wattle. Then use your sharpie and draw some simple legs and add their name and year. If your kids are a little older they of course can do all this by themselves.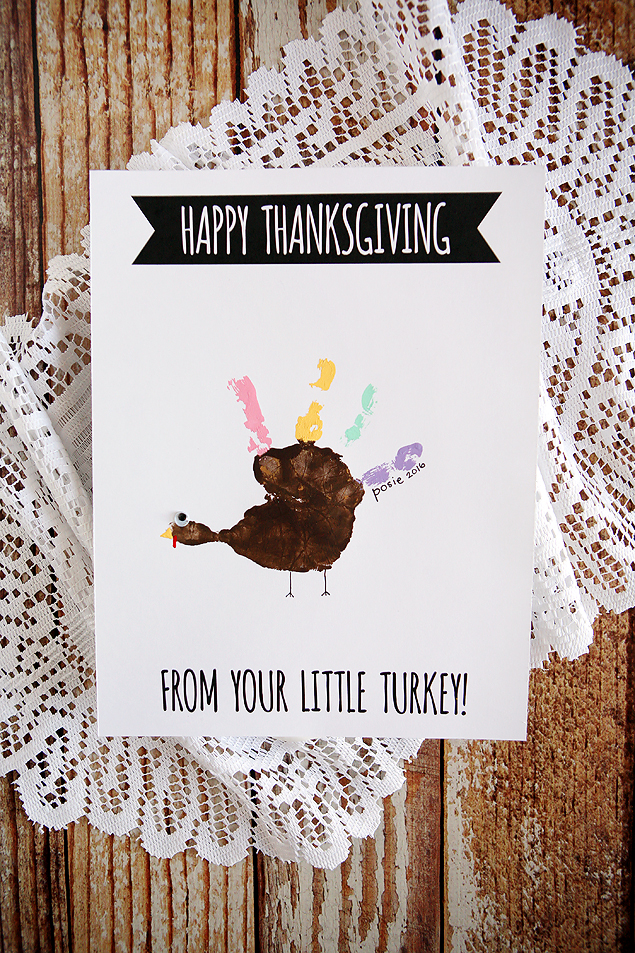 Then it's time for a little clean-up action. We love Huggies® Wipes because they are gentle on skin, but thick enough to clean the mess. Even when it comes to paint! 🙂 From faces to fingers to cleaning up the table… they do the job perfectly.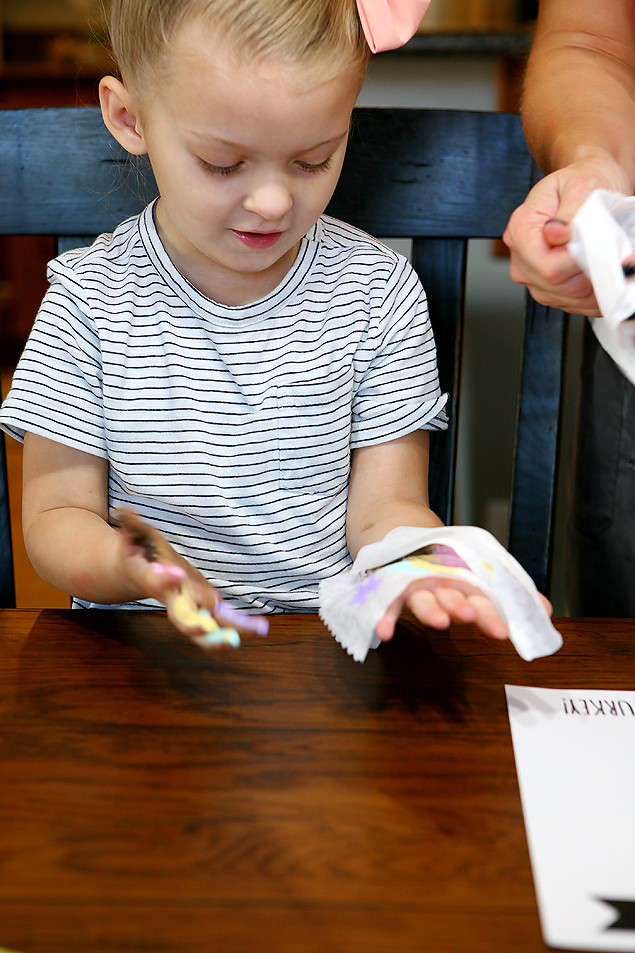 Posie was so proud of the "turkey" she left on the Huggies® Wipes… silly girl.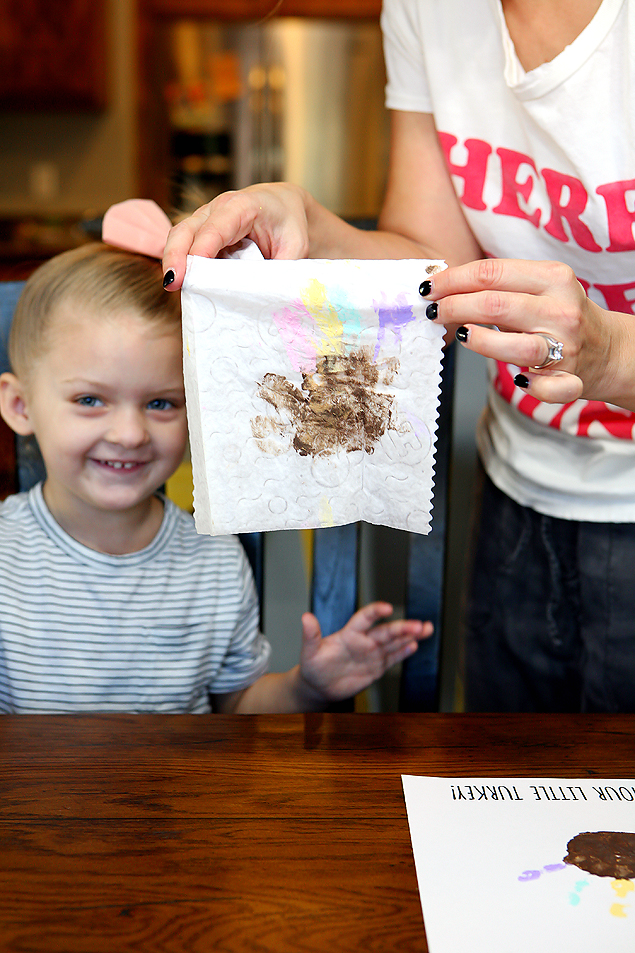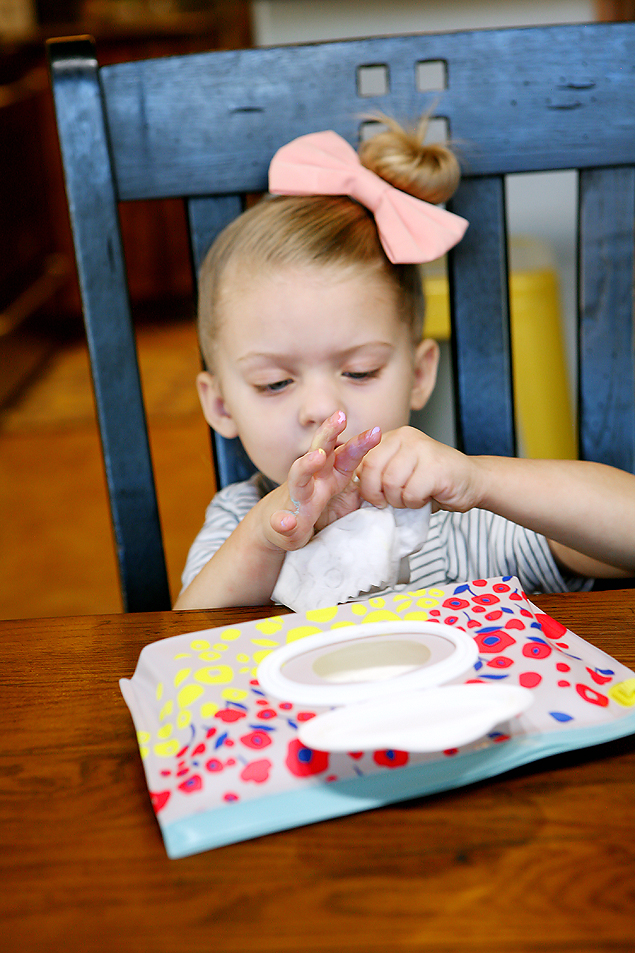 Once she was all cleaned up we started the process all over again. This time we used the card printable. We just printed out the card and folded it in half. They can write a sweet note on the inside or draw a picture if they can't write yet.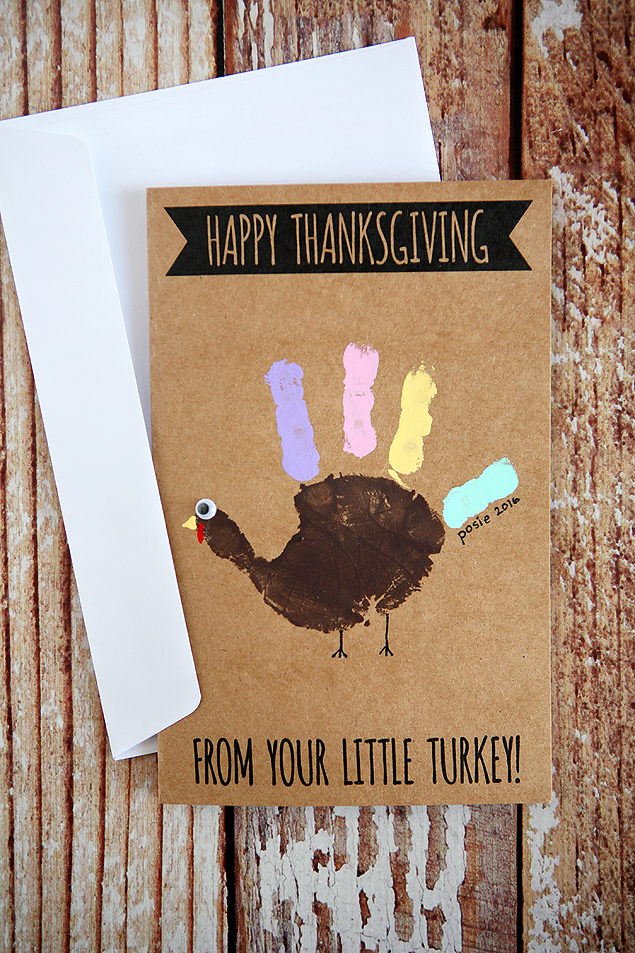 Posie loved every minute of making her turkey handprint art and you could tell how happy she was with herself. I'm not sure which was cuter… her beaming with excitement to pass them out or her stinking cute turkey handprint.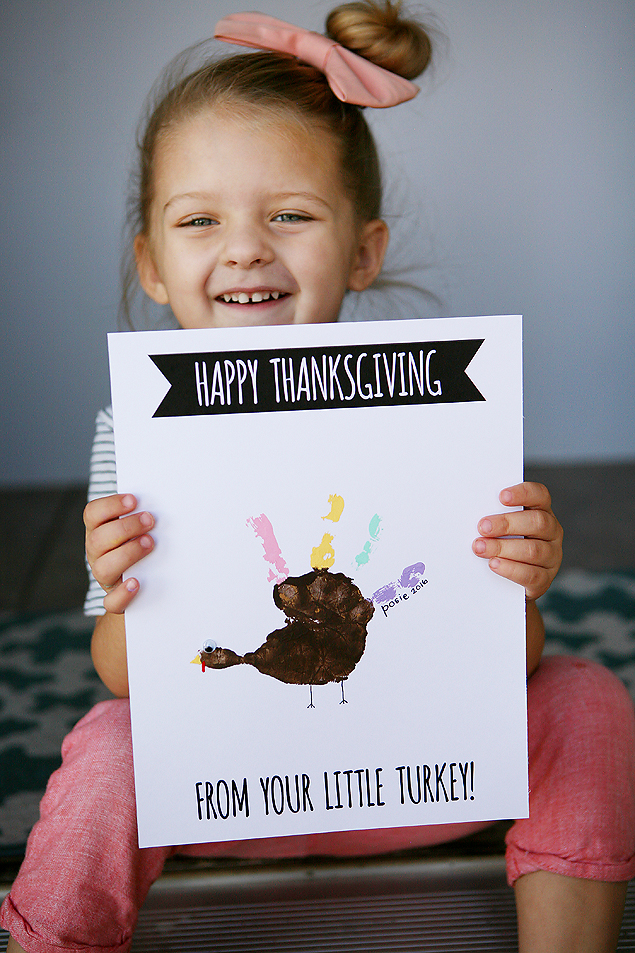 Here are some other fun posts we've done in partnership with Huggies®: