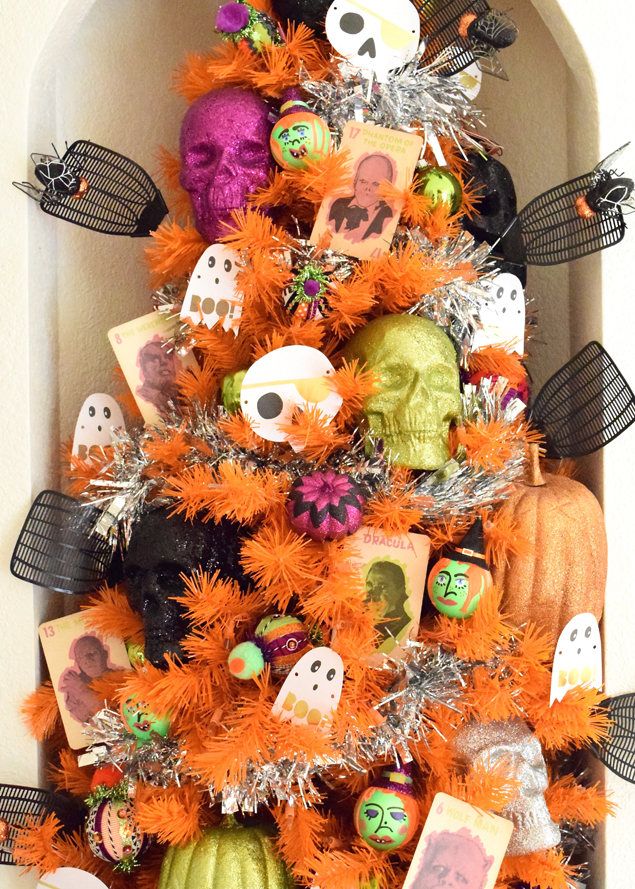 Howdy, my name is Jen Perkins and I have this thing with Halloween. No like really. Some people say they decorate for Halloween, but when I say it there is an orange and black exclamation point at the end. I've even started branching out into Halloween trees. At this point, there are so many (including a candy corn themed one) I have more of a Halloween forest. That being said Halloween ornaments, though more abundant than they once were, are hard to come by. I've had to take matters into my own crafty hands and make my own. These neon witches were just what my orange Halloween tree needed! Check out this DIY Project Idea to make your own homemade home decor!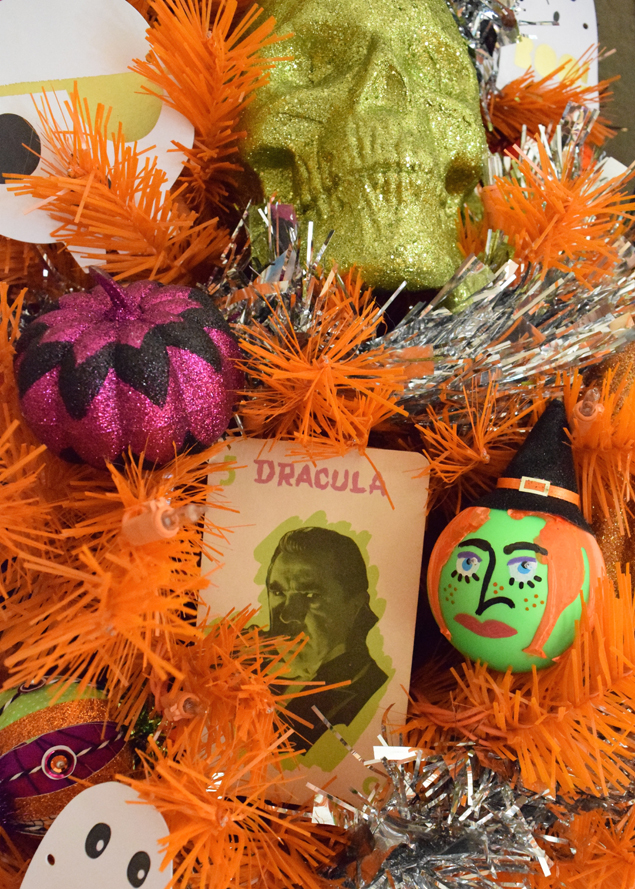 SUPPLIES:
Green Ornaments
Paint Markers
Orange Craft Paint
Small Witch Hats
Hot Glue
Hot Glue Gun
Scissors
Craft Foam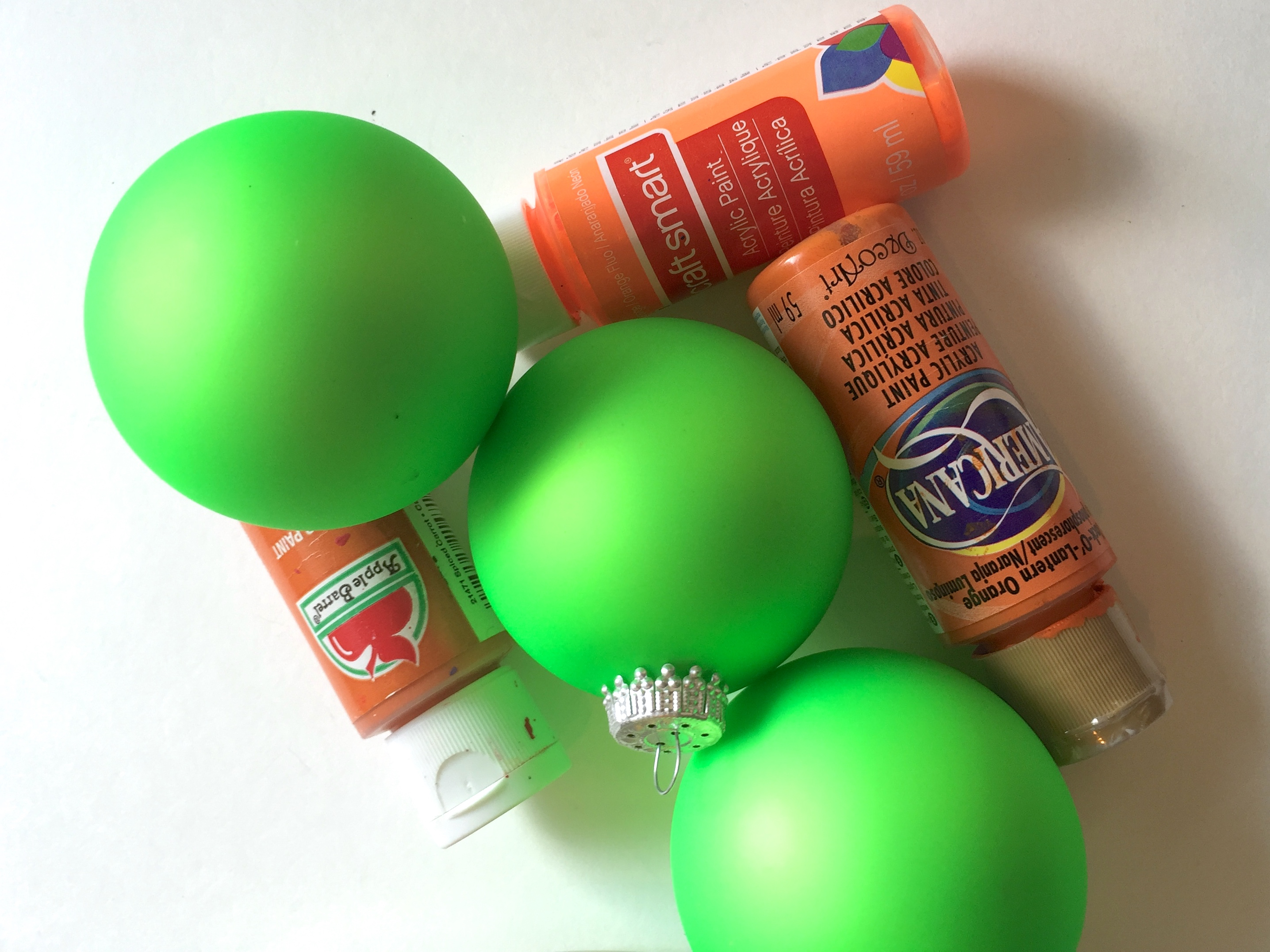 Step 1
Cut your craft foam into the shape of a face. Place the foam on your ornament being sure all the edges are pressed down.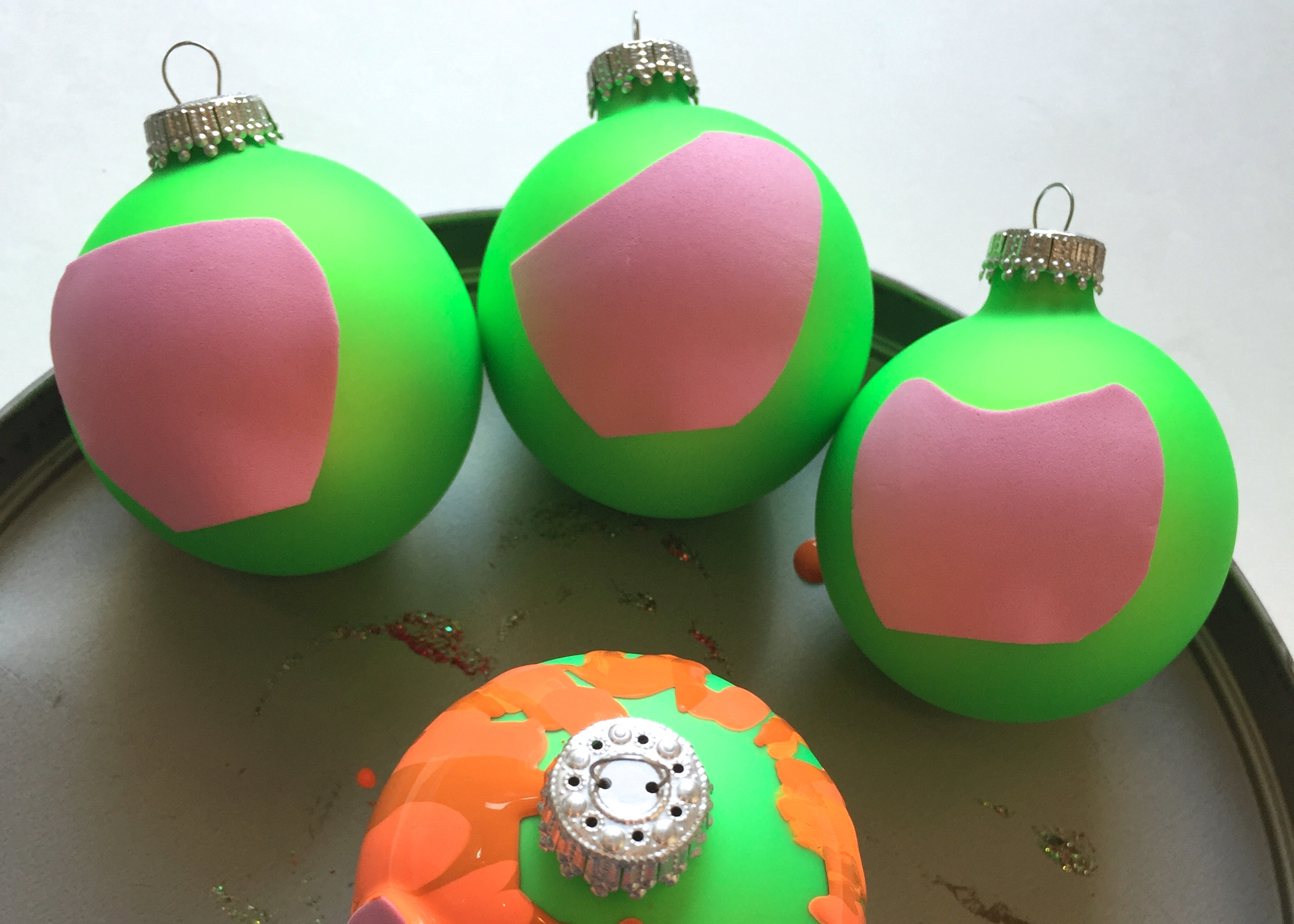 Step 2
Prop your ornament up and spill your orange paint. You want to layer shades of orange and pour the paint on top of each other while the paint is still wet so that it will run and look like scraggly orange witch hair. Allow to dry completely.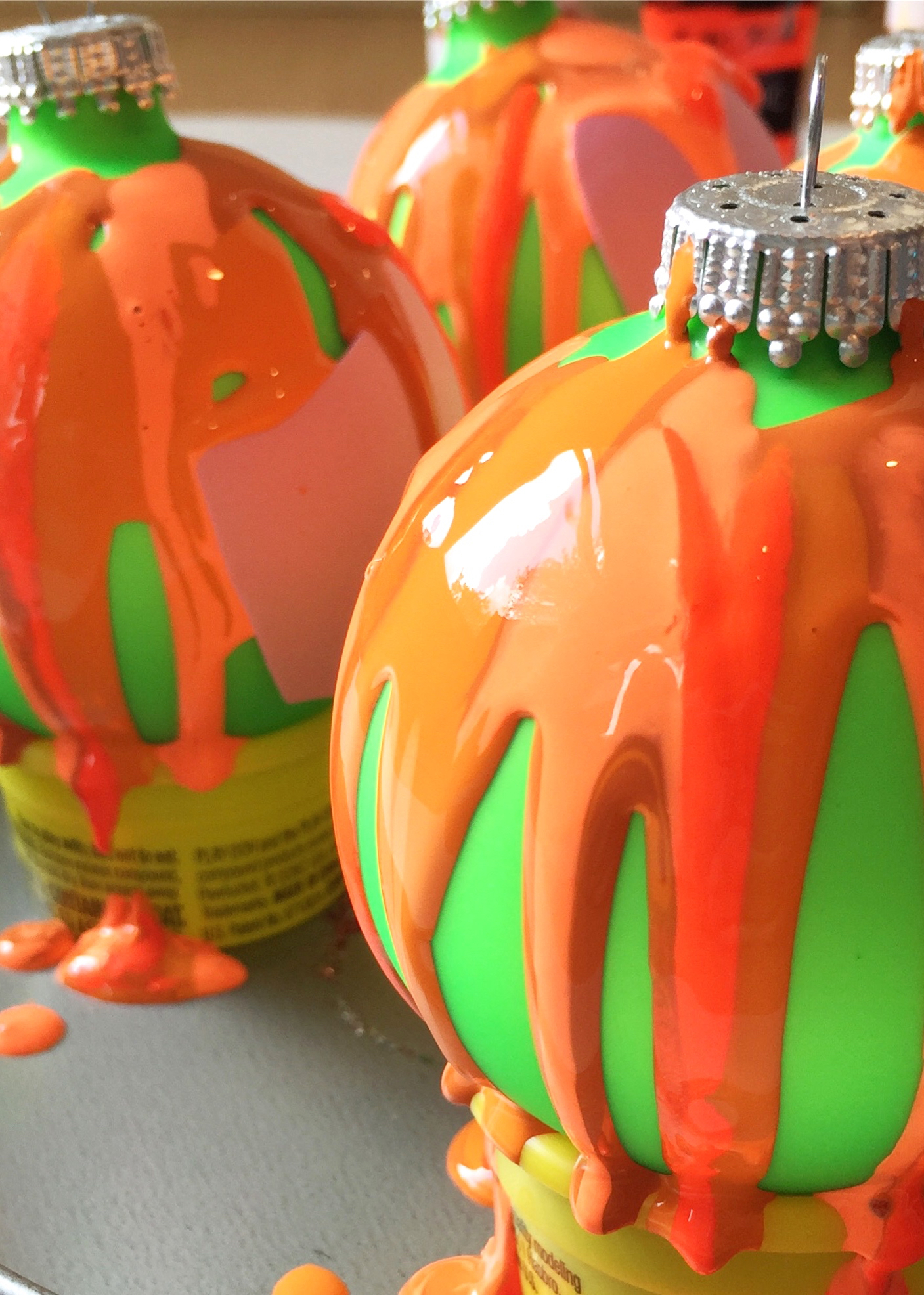 Step 3
When your paint is dry GENTLY remove the foam. Be careful as sometimes this can remove the green paint on your ornament.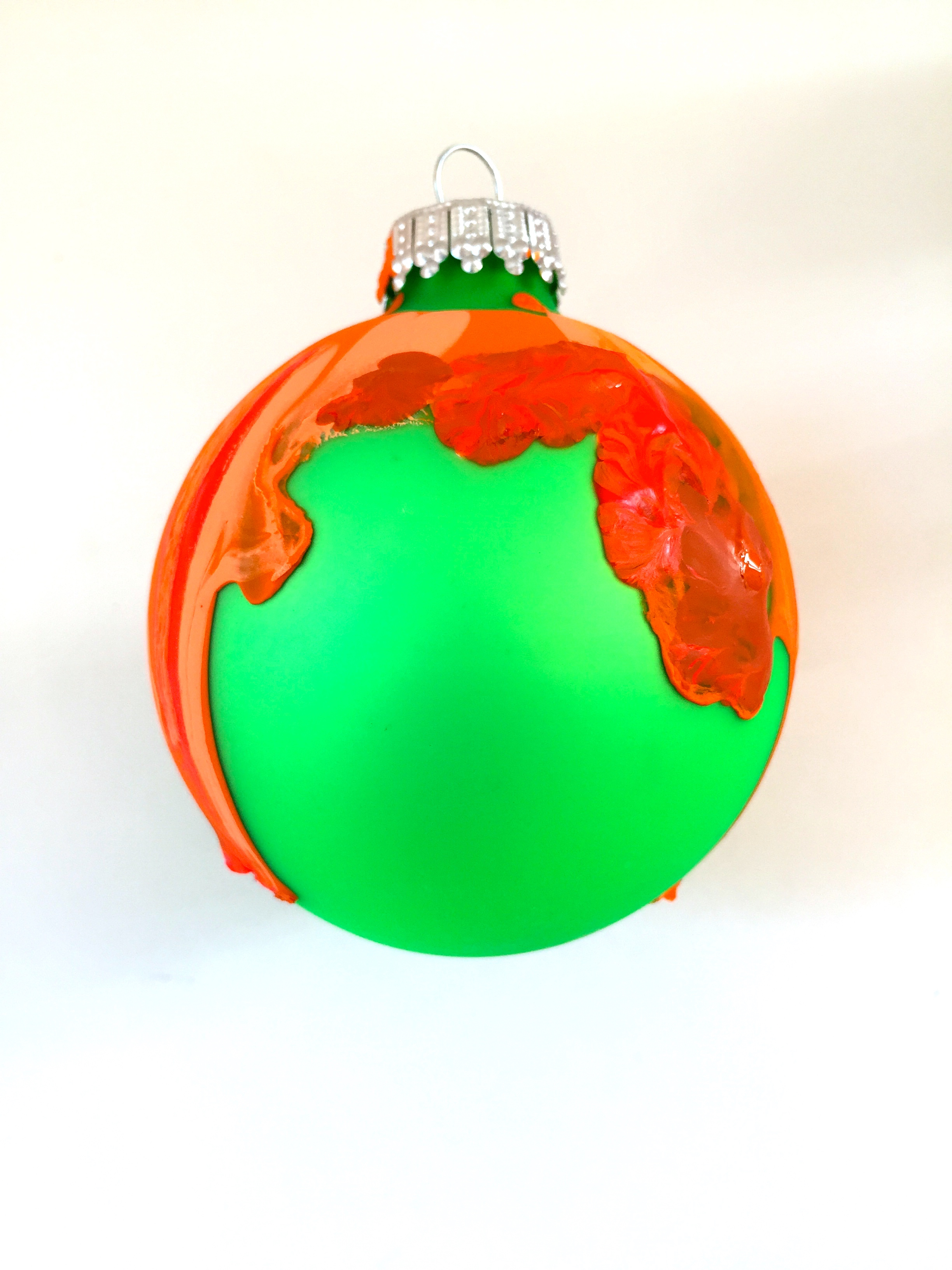 Step 4
Using paint markers, draw your witch's face onto the ornaments.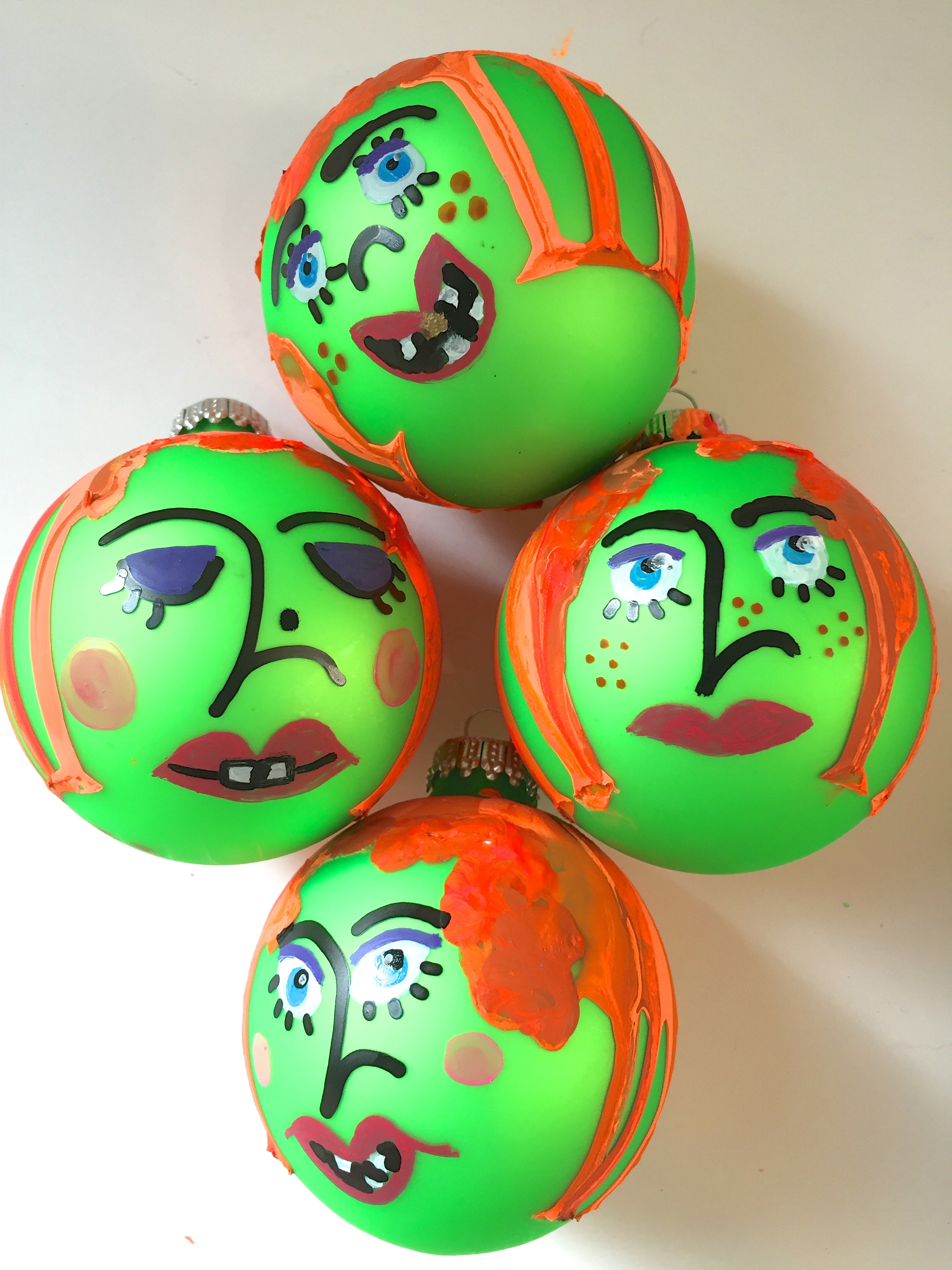 Step 5
Small witch hats can be added on the ornaments with hot glue.
Step 6
If you want to add ornament hangers to the hats go ahead. Most ornament will nestle into Halloween tree branches just fine.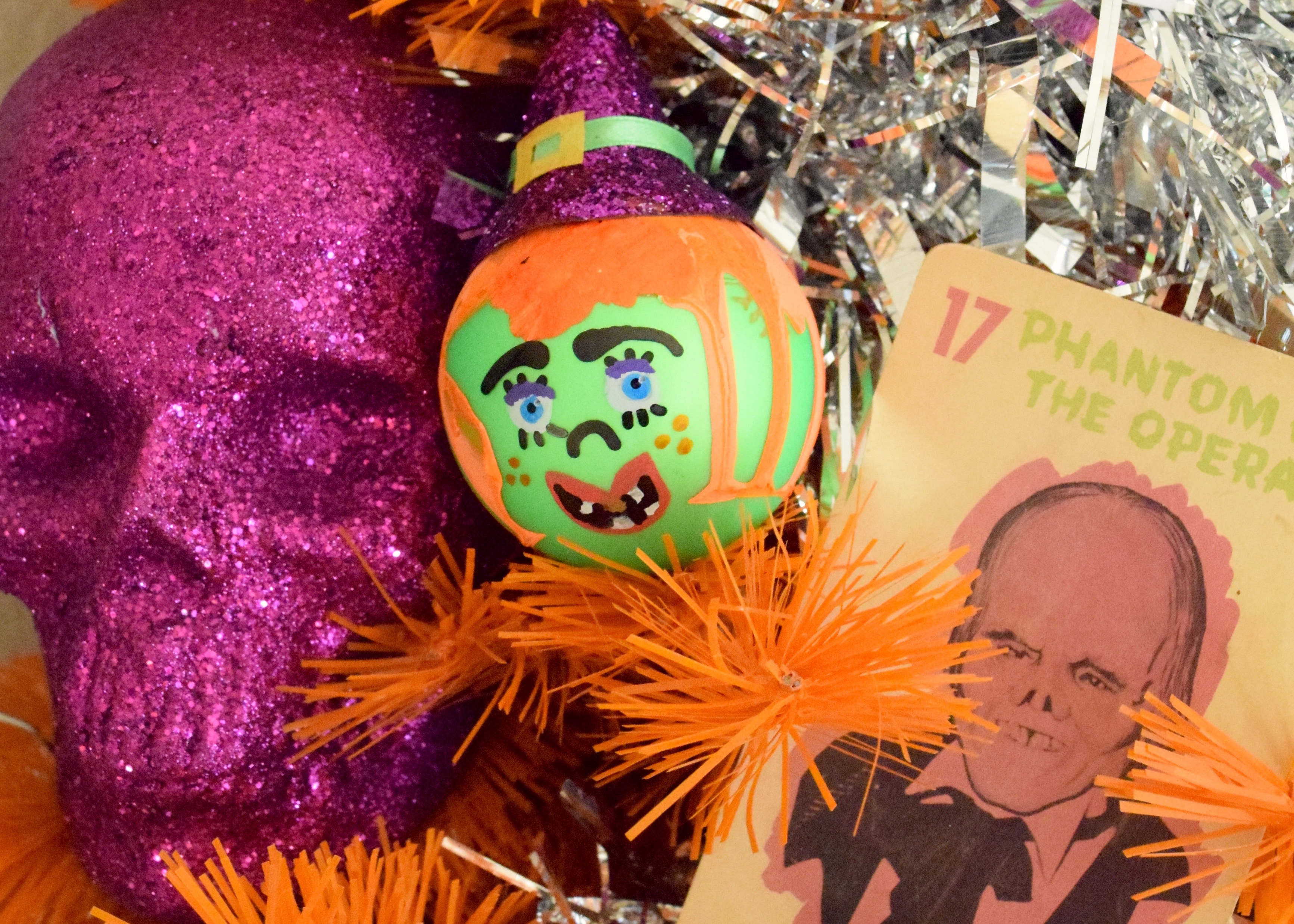 Step 7
Decorate your Halloween tree with the wee witches and enjoy!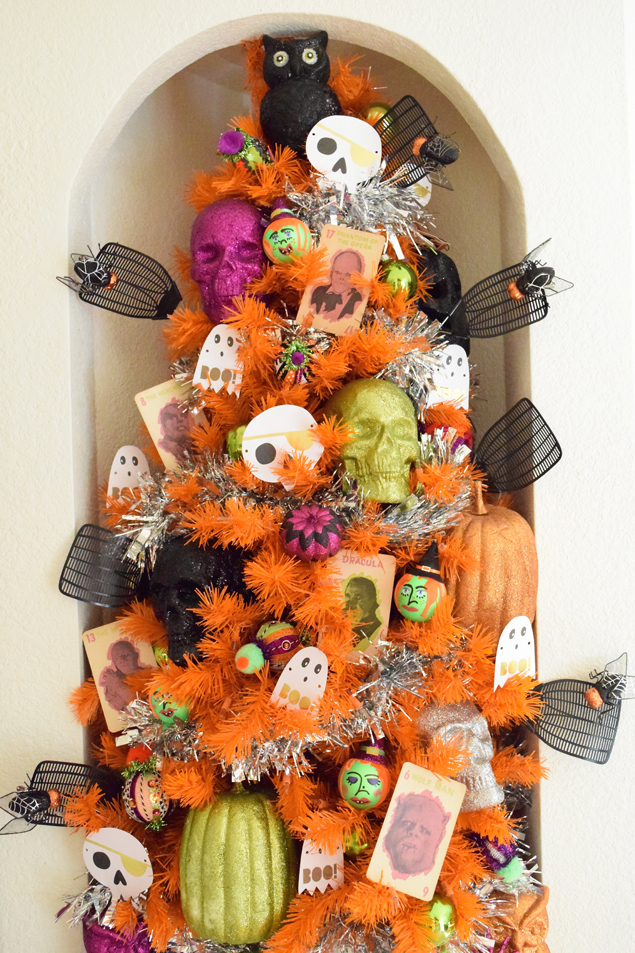 Jennifer Perkins loves crafts, kitsch and kids. Jen is a wife, mom  and creative content creator for companies, blogs and how to websites such as DIY Network, Treetopia, Tuesday Morning Stores and more. She resides in Austin, TX.
Here's more Halloween fun from Jennifer Perkins…
Easy Yarn Wrapped Halloween Monster Wreath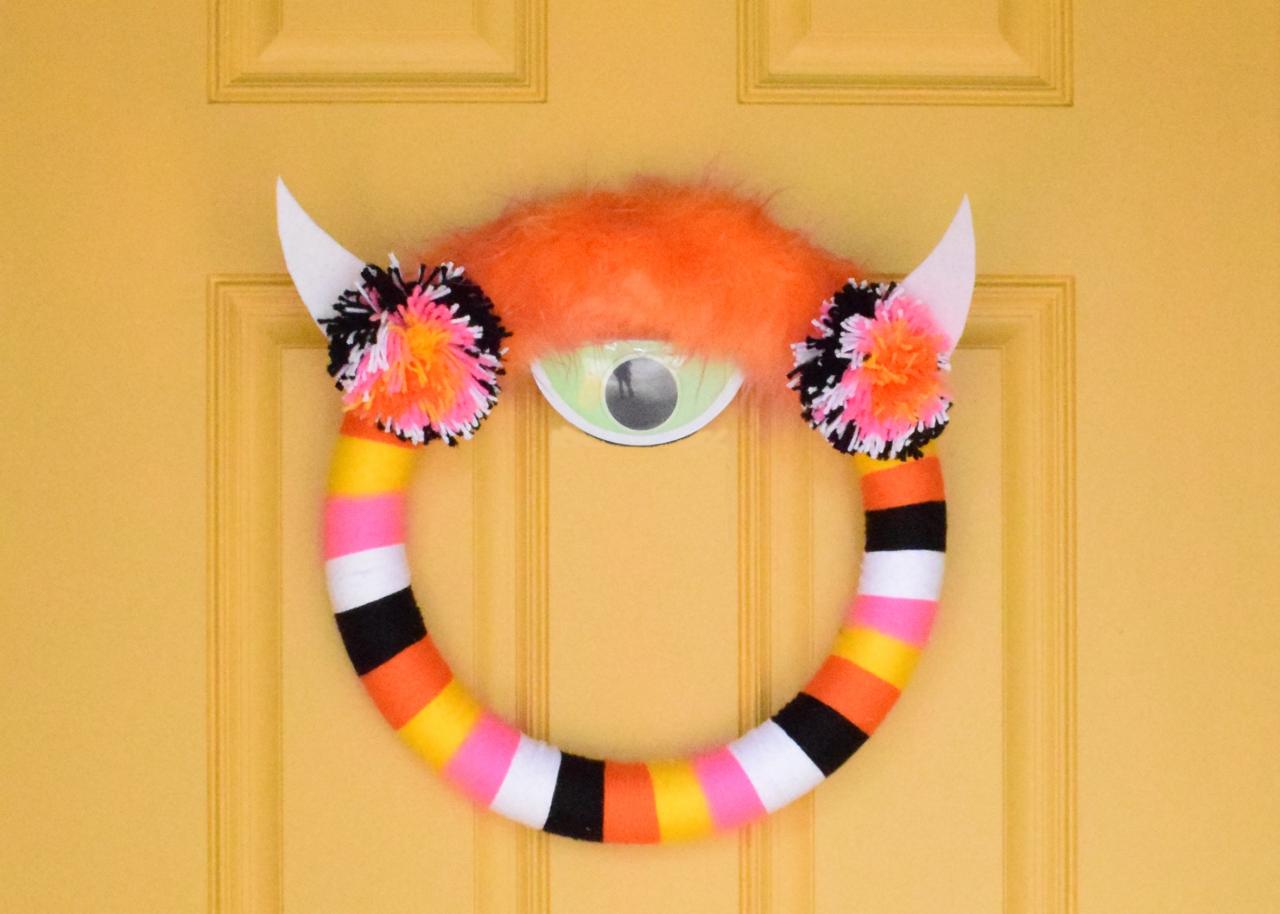 DIY Haunted Playhouse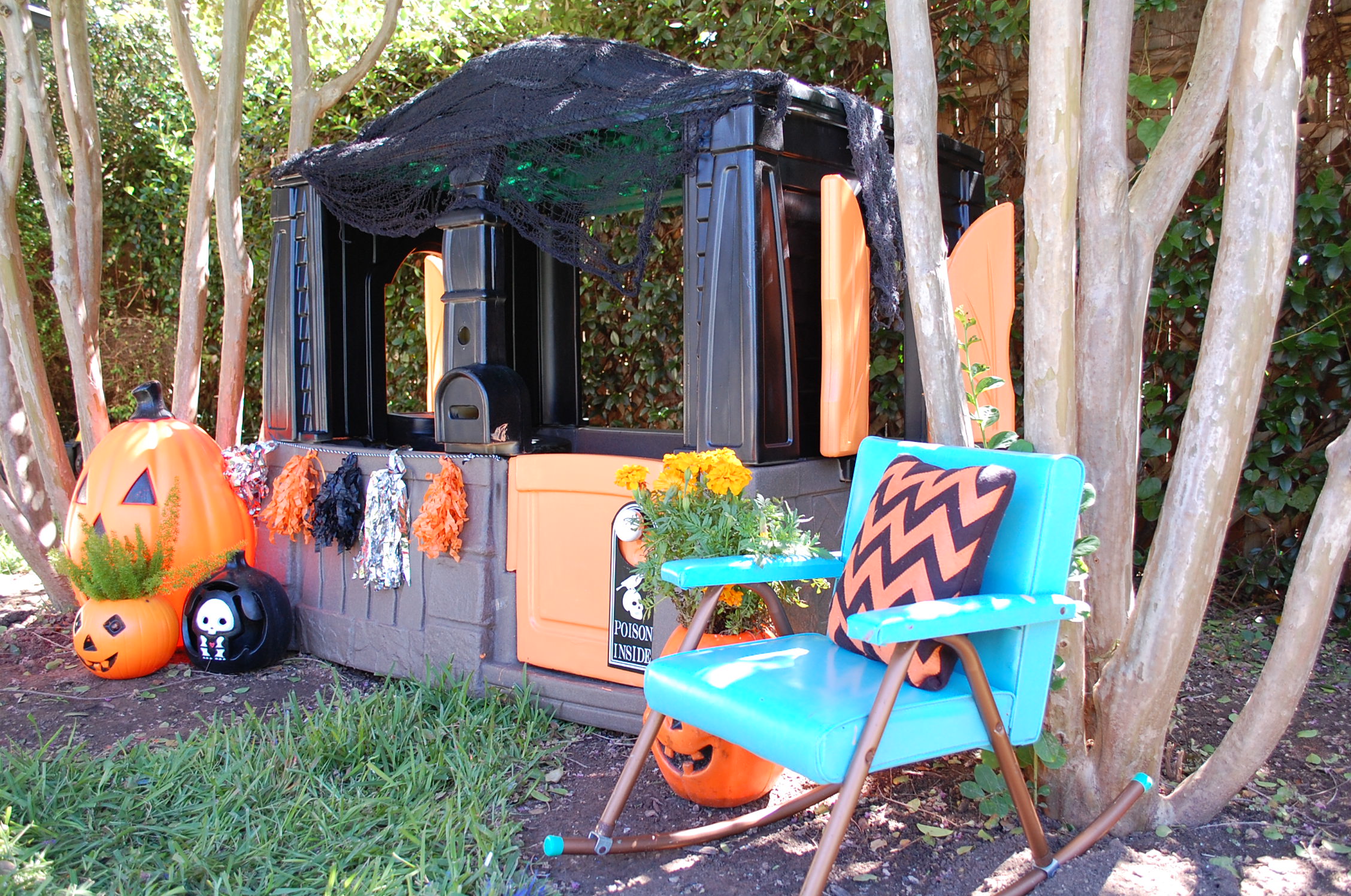 Halloween Witch Bowling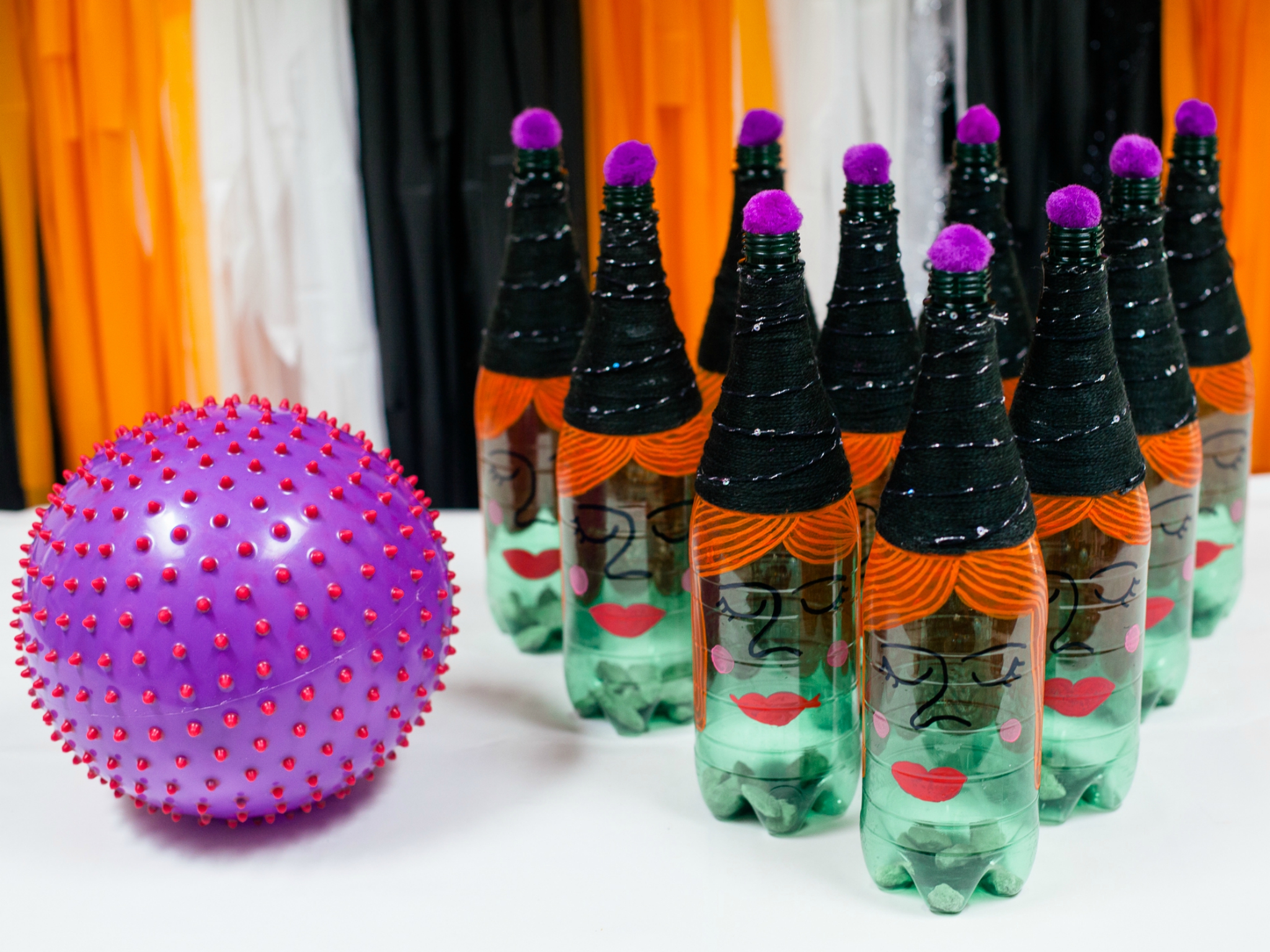 Visit Jennifer on her BLOG | INSTAGRAM | FACEBOOK | PINTEREST
Here are a few more great Halloween posts you can find on Eighteen25:
Get your kids excited for the season by doing these DIY Home Crafts with them, and check out even more from Eighteen25!