Hey, everyone! Erin here from Printable Crush and I'm so excited to share this FREE  Holiday Printable Vampire Teeth Halloween Invitation for your Halloween Party!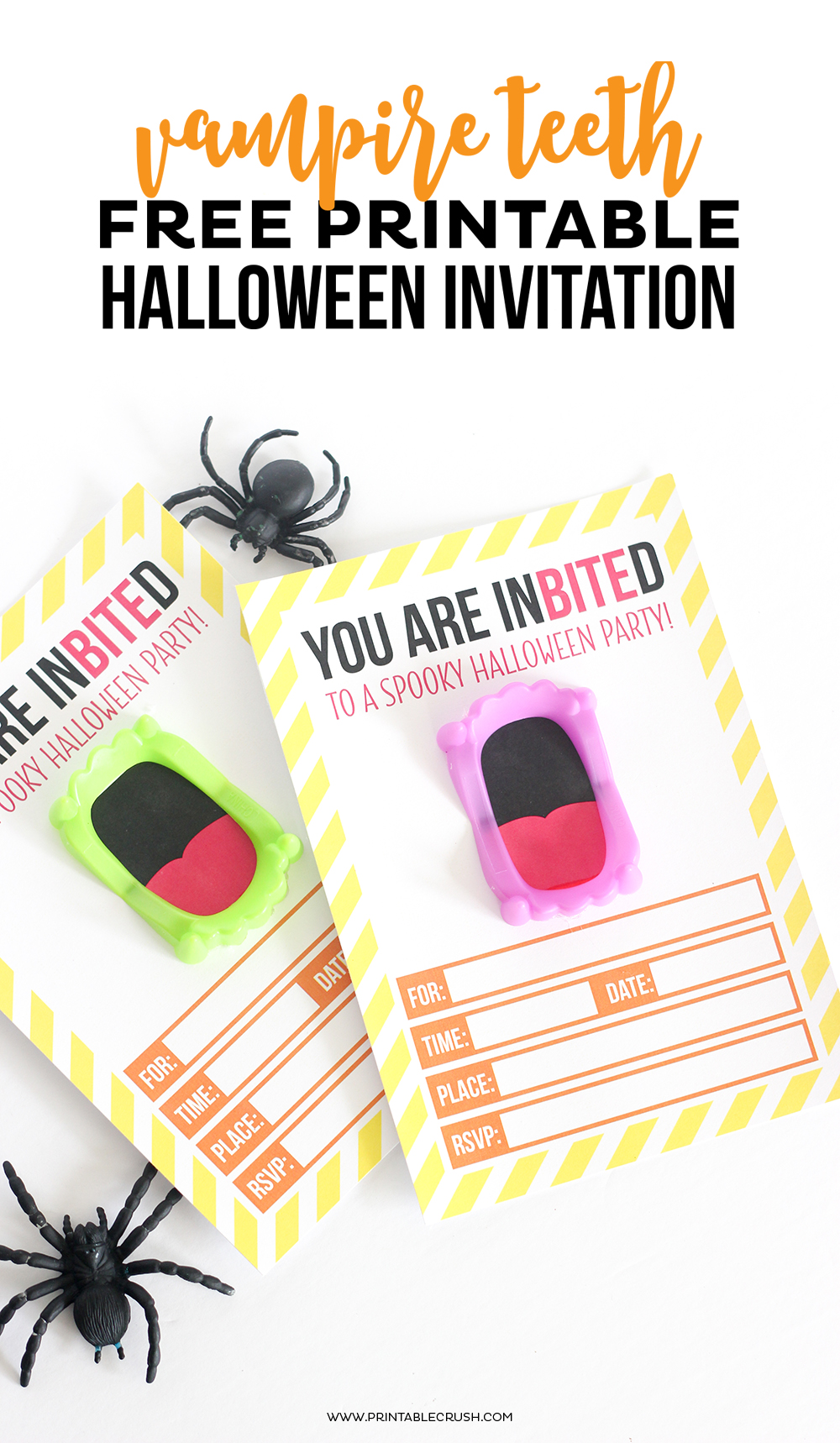 I'm one of those that starts decorating for Halloween crazy early. My house is already decked out…so naturally I need guests to come over and see the spectacle (because Halloween decor in September is definitely a spectacle)! I always have a stock of Vampire teeth and I knew these would make the perfect idea for a Halloween party invite!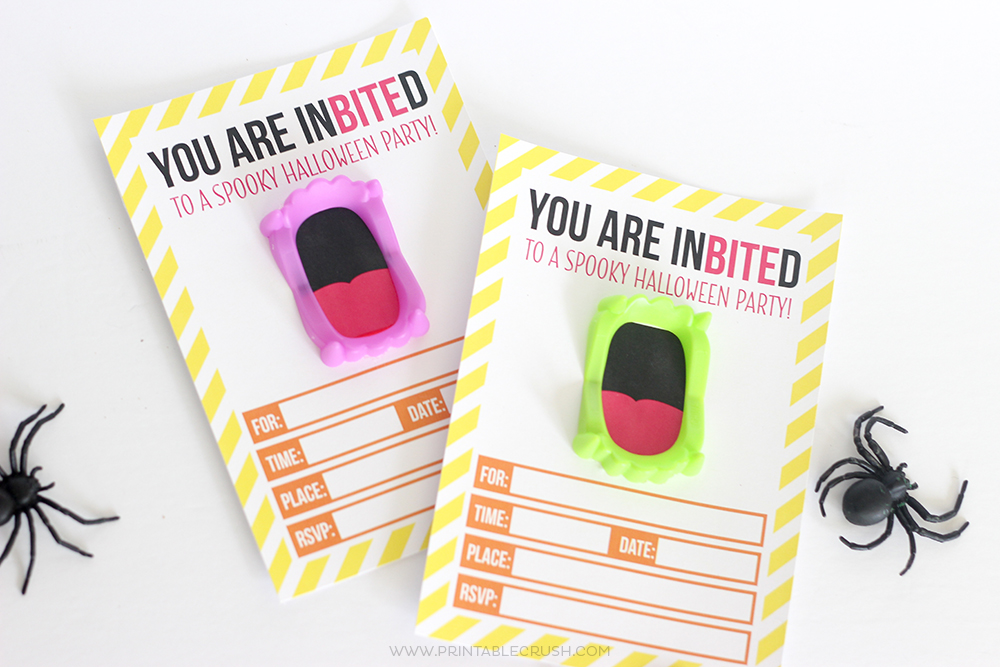 I think this Vampire Teeth Free Graphic Printable is a really fun way to send an invite! It may be hard to send it in the mail…but hand delivered would be more fun, anyway! You'll just need:
FREE Printable, for personal use only
White Card Stock
Scissors or Paper Trimmer
Vampire Teeth (I got my multi-colored ones at Target)
Glue Dots (non-permanent)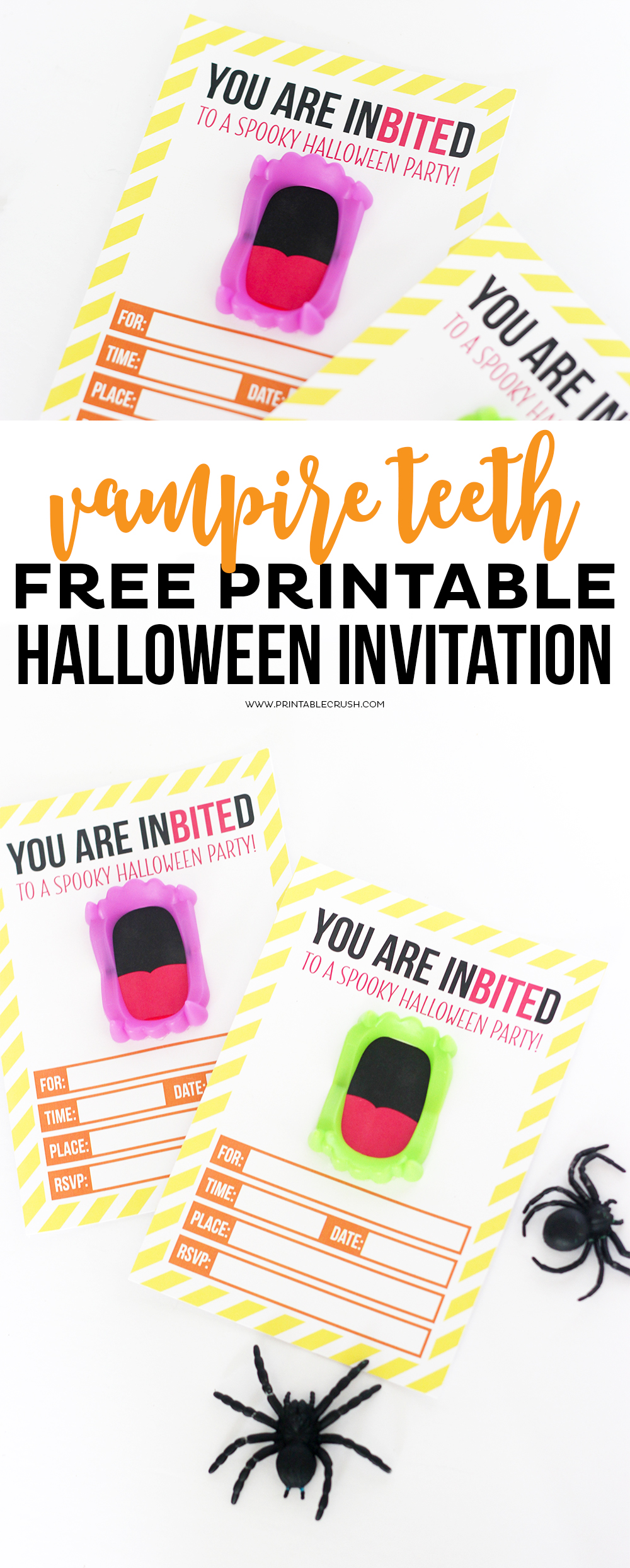 All you need to do is print this out on card stock, cut them out and use glue dots to stick the teeth to the printable. SO easy, right? If you plan to use an envelope, make sure it's large enough to fit the teeth…and maybe add some confetti while you're at it!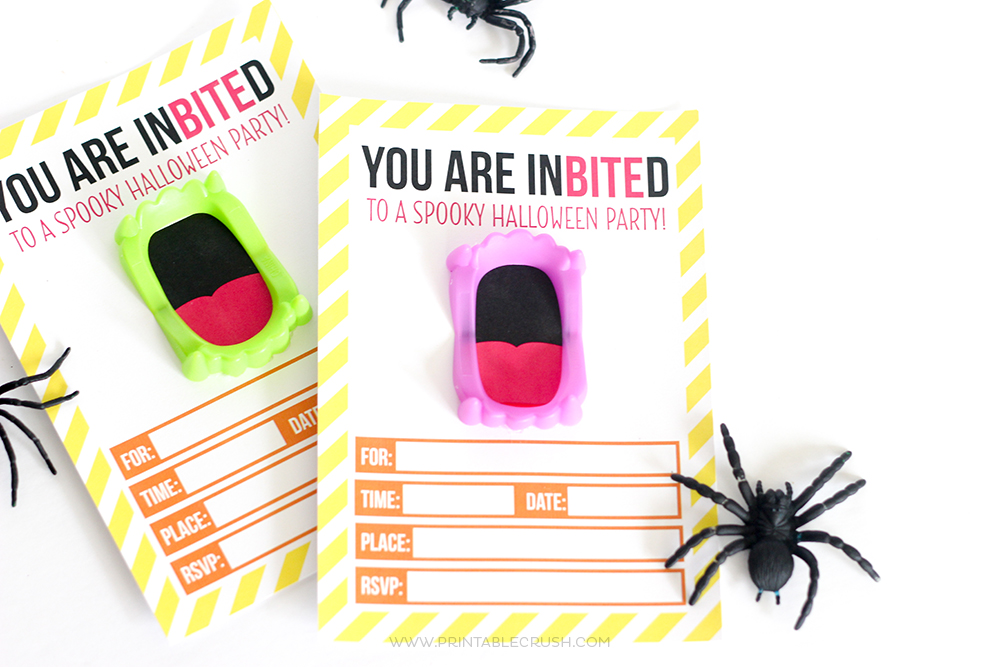 These DIY Crafts are exactly what makes this season so much fun! My kids love that we celebrate Halloween for such a long time and they get excited for every free printable and party I create…but they thought these Halloween Invitations were REALLY cool. They're all pretty cute walking around with their Vampire Teeth, too. Especially my one-year-old who just goes around the house growling at everyone.  It's very scary, I tell ya! And when I say scary, I mean FREAKING ADORABLE! Now, don't you want to spread that spooky cheer to all your friends?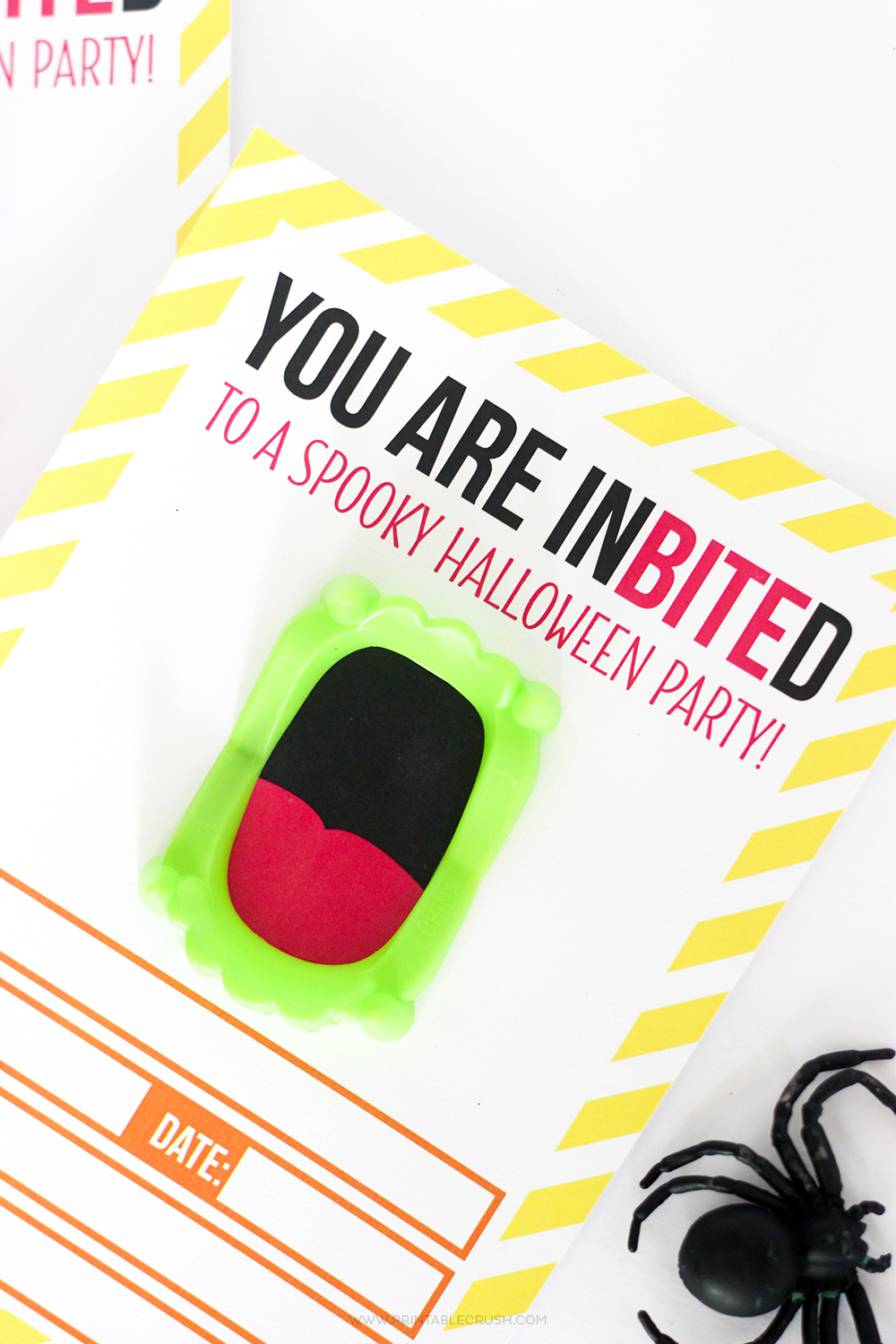 If you liked this, head over to my blog, Printable Crush for more fun ideas like these Halloween Printables: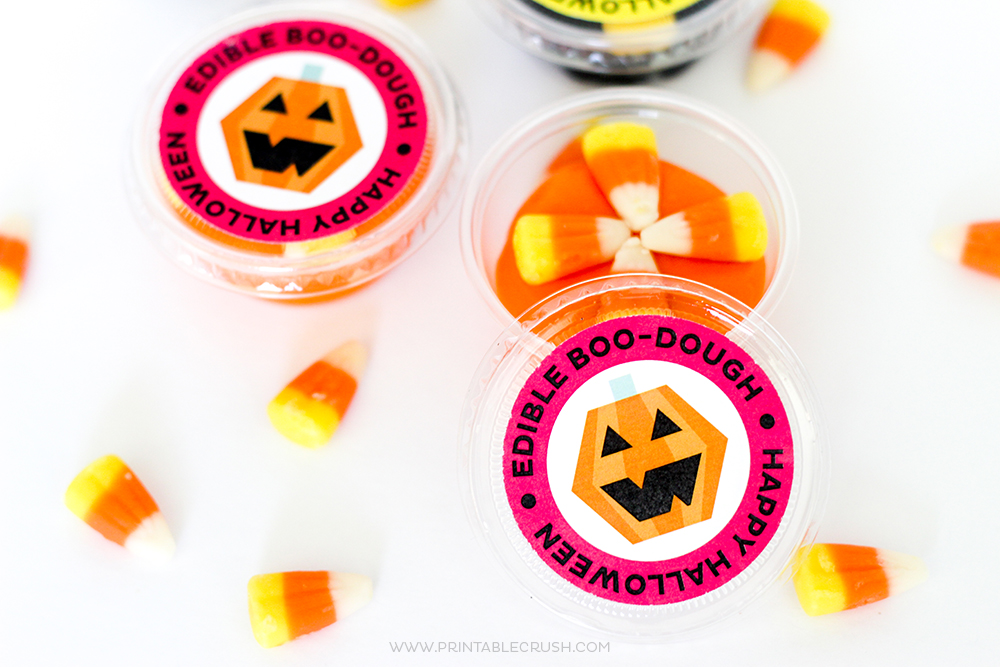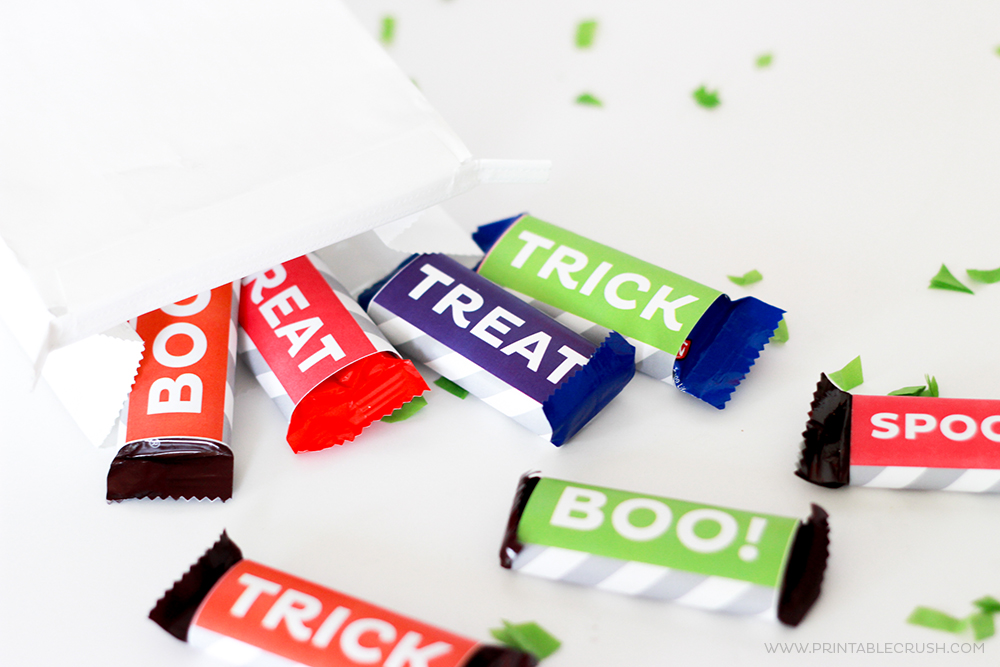 You've Been Boo'd Halloween Kit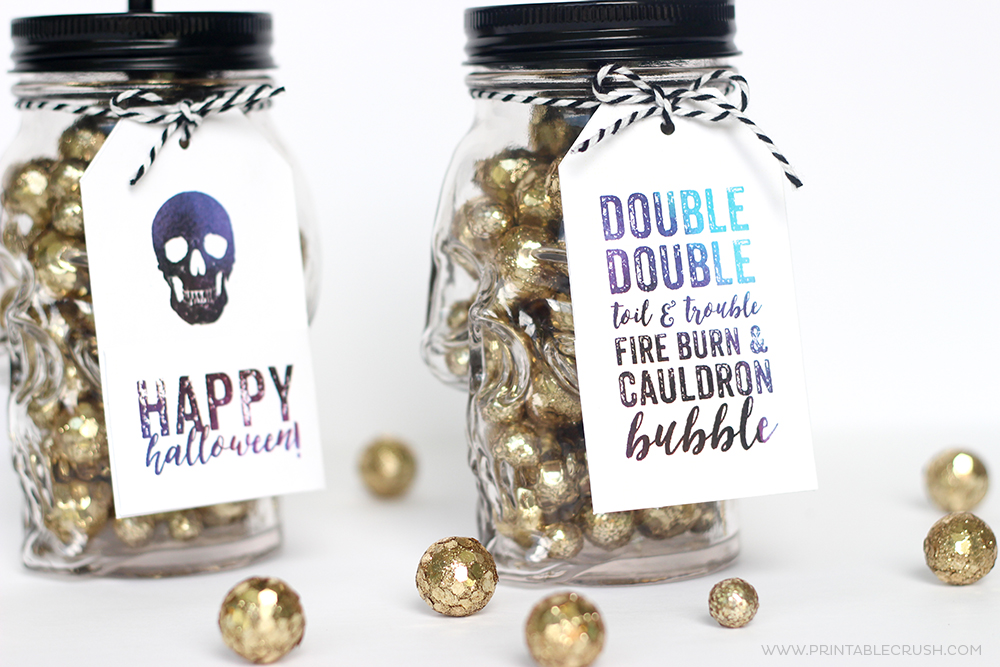 Halloween Printable Gift Card Holder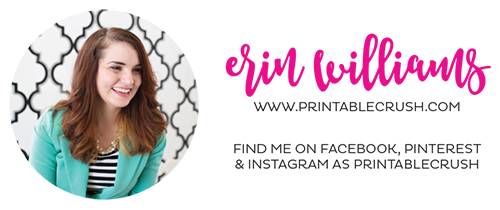 Erin is the graphic designer and blogger behind Printable Crush, a how to website where you can learn to create your own printables and download from a plethora of free printables! She's married and has three beautiful, witty children. If she's not playing with her kids or working, she's probably cleaning, painting or reading!

Visit Erin on her BLOG | INSTAGRAM | FACEBOOK | PINTEREST | SHOP
Here are a few more awesome Halloween posts you can find on Eighteen25: