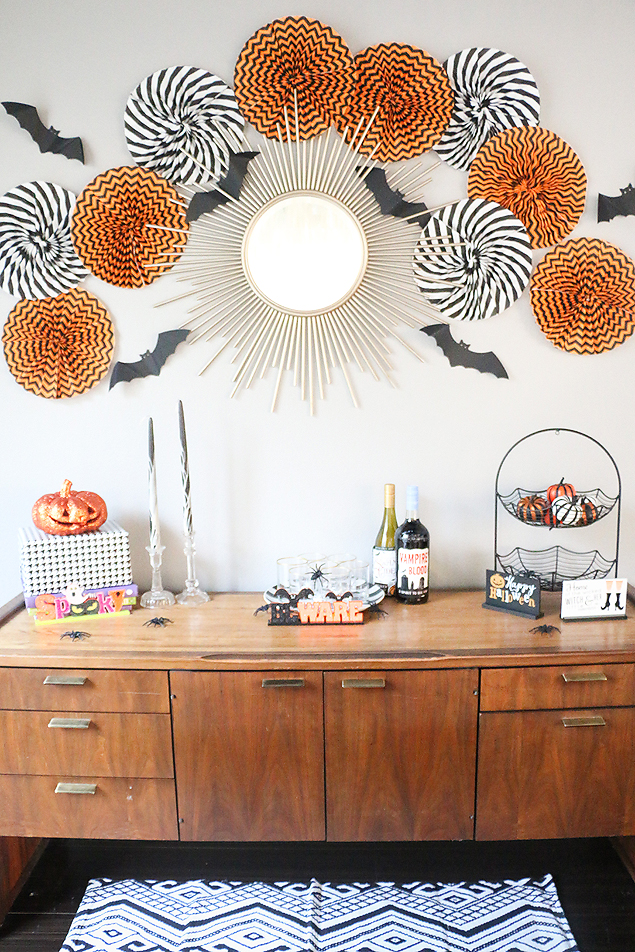 Hi everyone! I'm Kara from 'A Kailo Chic Life' and I am excited to show you how to create some amazing Halloween decorations for very little green. I'm all about DIYing decorations and these are fairly simple. With a few paper napkins, glue, staples, and a little DIY action, you can whip up your own awesome Halloween paper-fan decorations for your next party.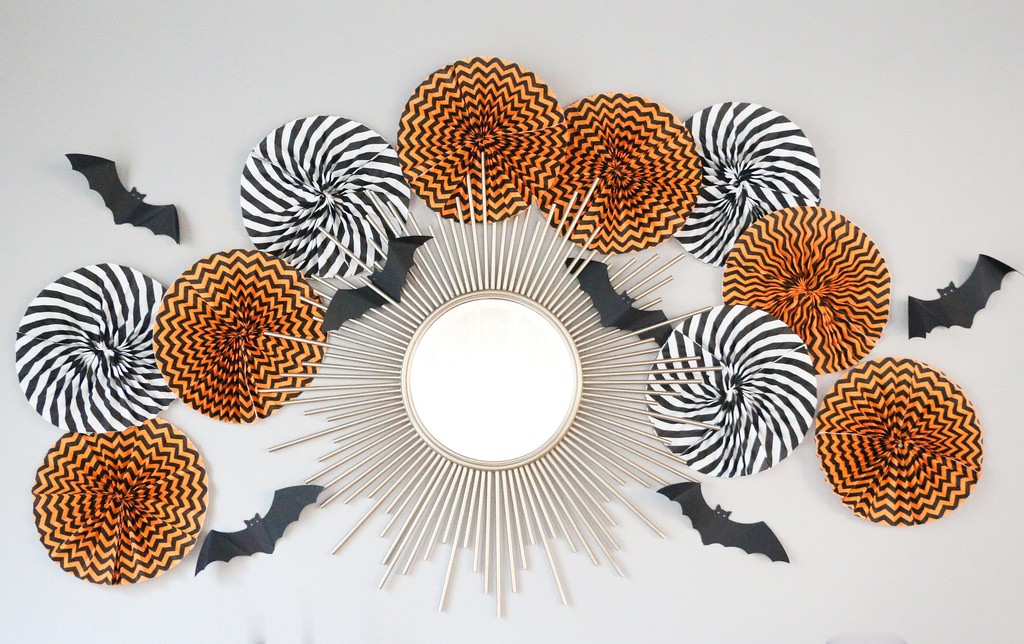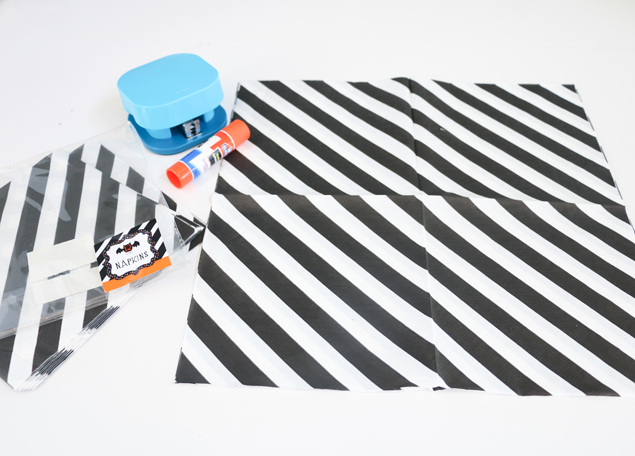 Here are the ingredients:
* Paper napkins (I used Halloween colored ones I found in the Dollar Spot at Target)
* Glue Stick
* Stapler and staples
* Optional paper bats for additional spookiness
Start out by unfolding two paper napkins to make two large squares. The size of the finished paper fan will depend on the size of your napkins. The ones I used unfolded to approximately 13″ by 13″. If you want to have fans of varying sizes, go ahead and cut some of the napkins smaller, making sure to keep them square shaped. You will need two napkins for each paper-fan.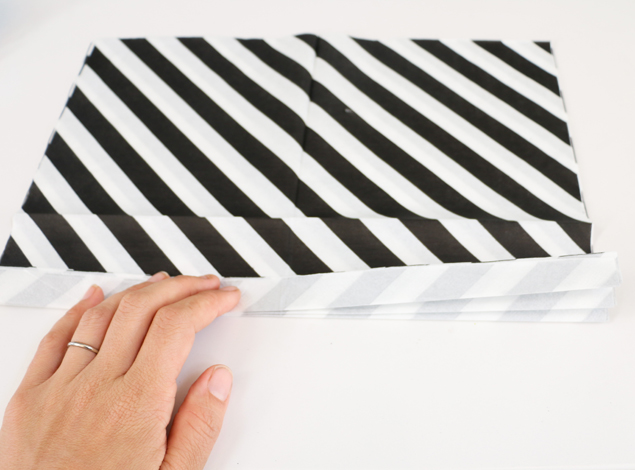 Next, lay the two napkins on top of each other and begin to accordion-fold them at a 1/2″ fold. Once you have folded both napkins all the way to the end, separate them.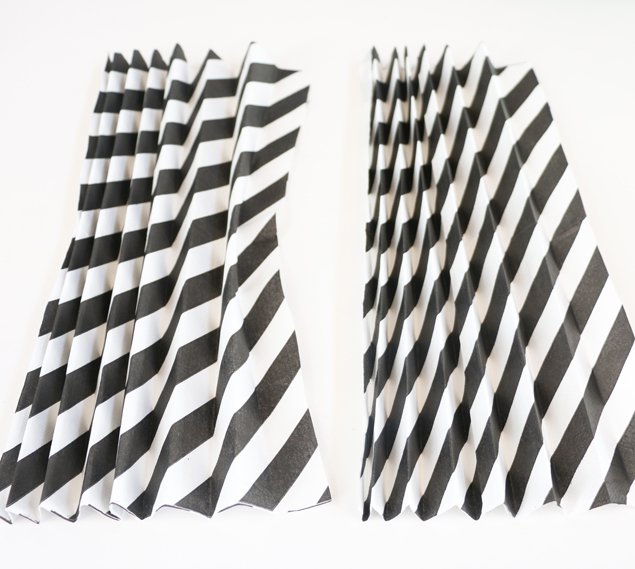 You will now glue the napkins to each other along one edge using the glue stick.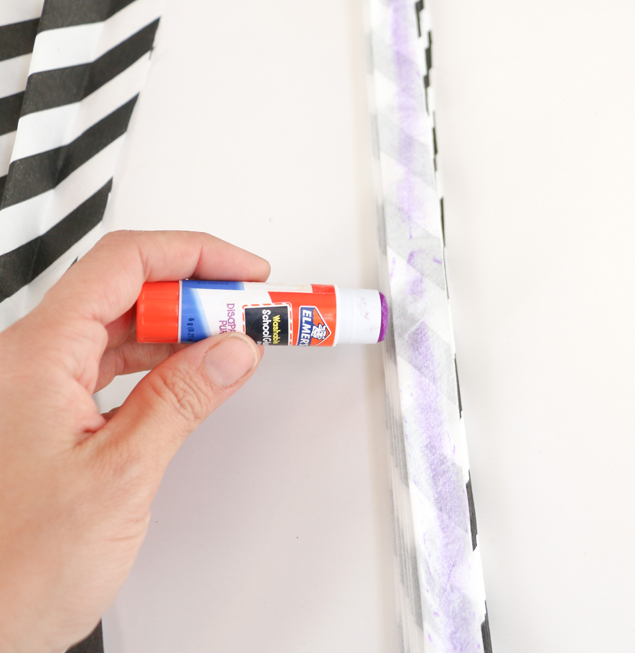 Once they're attached, gather them up along the folds and find the center. Place a staple in the center of the napkins to help keep the folds together.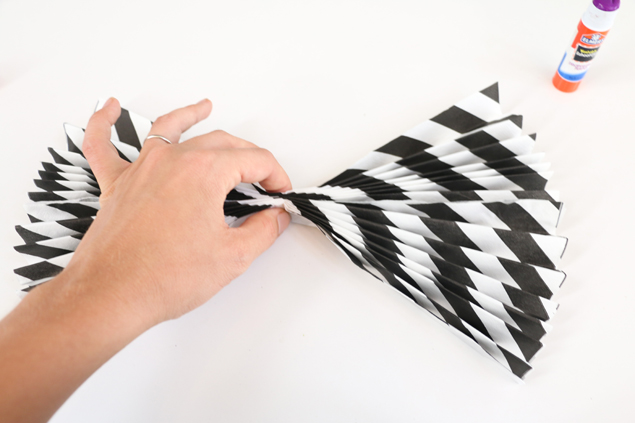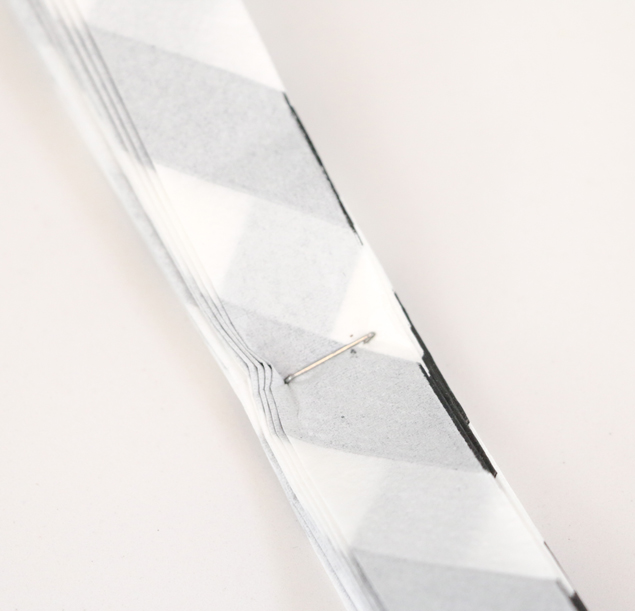 The last steps are to glue the two remaining napkin sides together to create the full fan circle-action. You did it! You have a fun, Halloween paper-fan!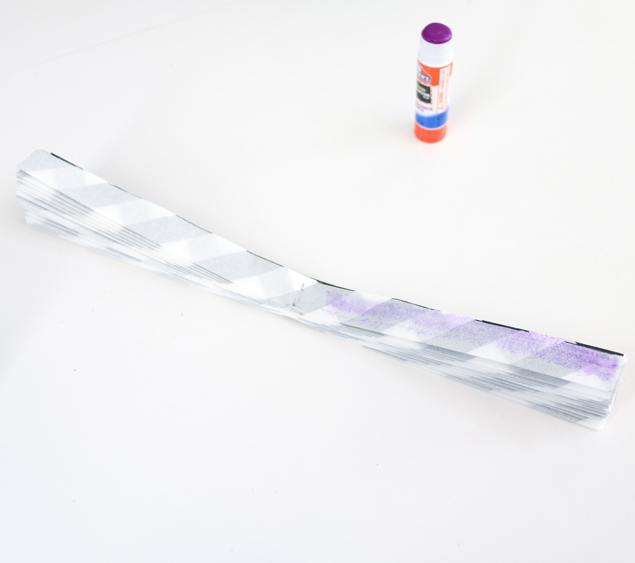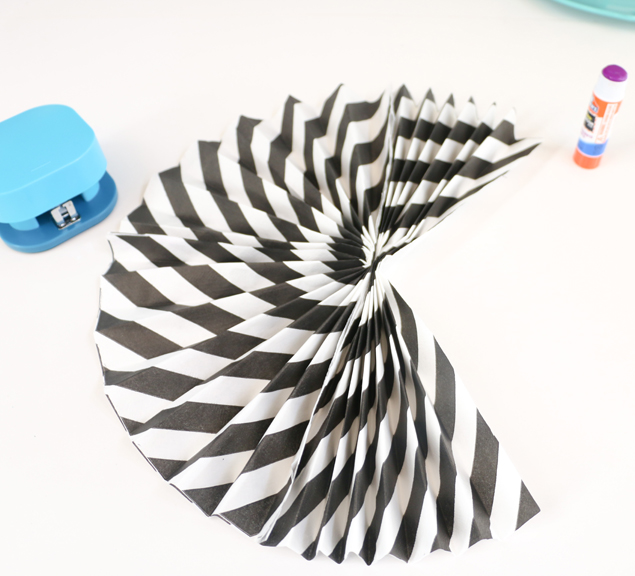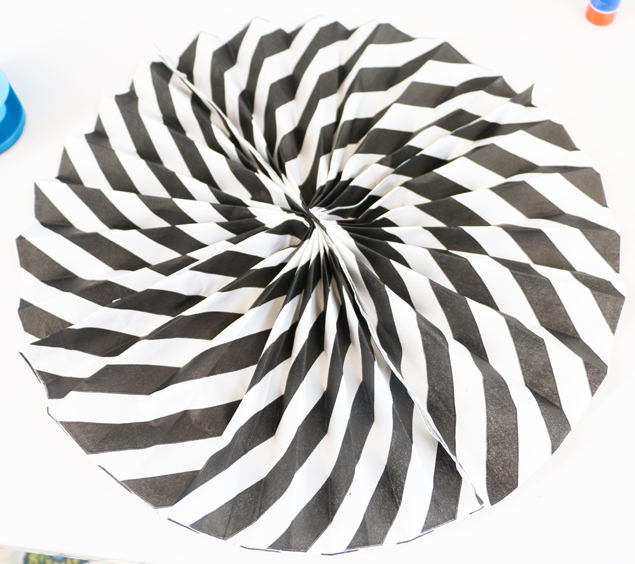 I was able to make 6 fans from a package of 12 napkins (that only cost $1. Score!). Group them together to create a fun backdrop for your Halloween party food table or photo booth. Add a few spiders or paper-bats to the wall to create an even spookier display. Add a dead mouse to really make a statement! Okay, maybe that's a bit much.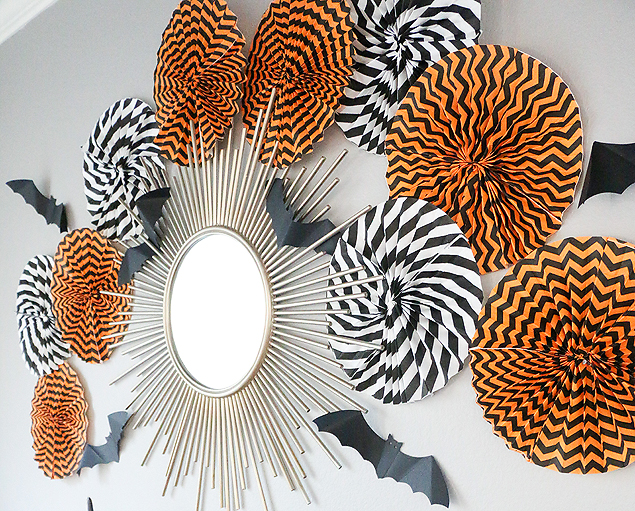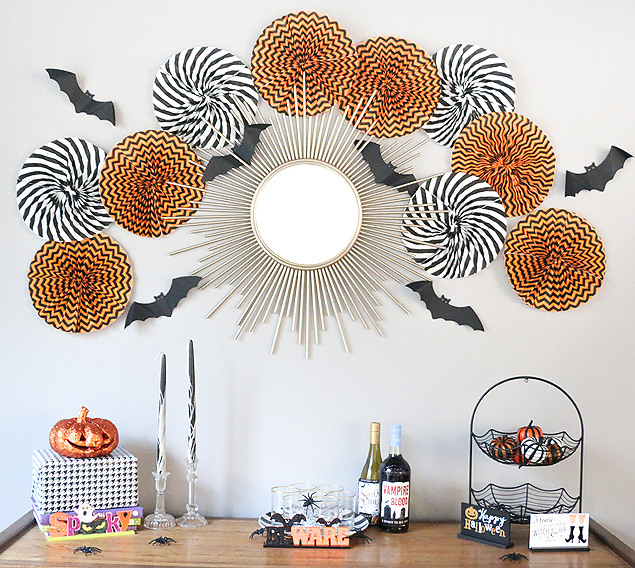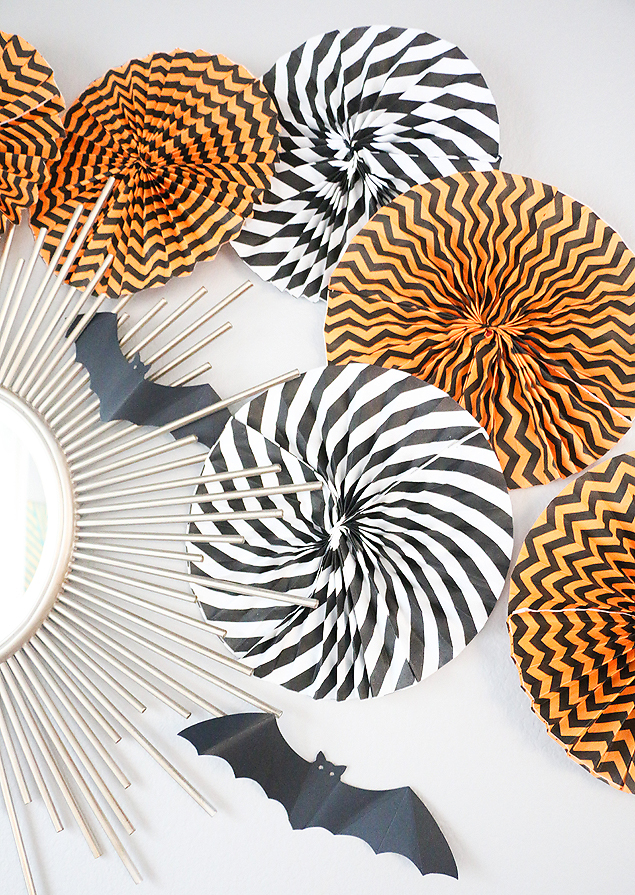 If you enjoyed this easy DIY project, be sure to check out my blog at kailochic.blogspot.com to find even more Halloween ideas such as marbled Halloween marshmallows