Halloween Caramel Corn makes great popcorn balls or just eat it by the handful too! Caramel Corn and M&M's are meant to go together!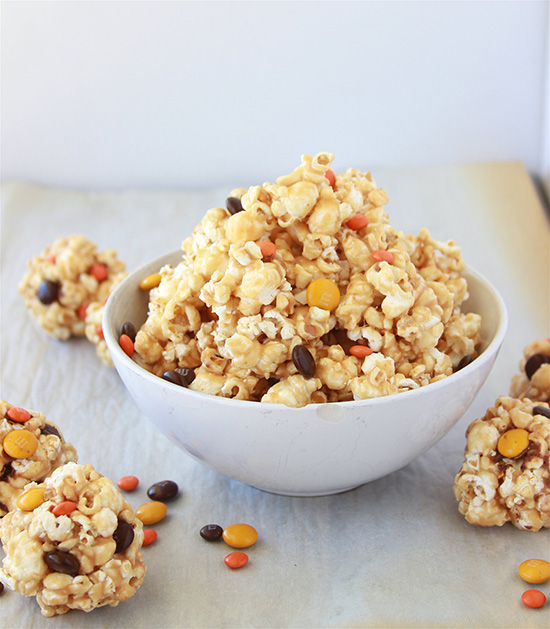 Halloween Caramel Corn is all that gooey-deliciousness of homemade caramel and air popped popcorn plus, THEN we add M&M's! I mean, does it get any better? Nuuuuuu-UH!!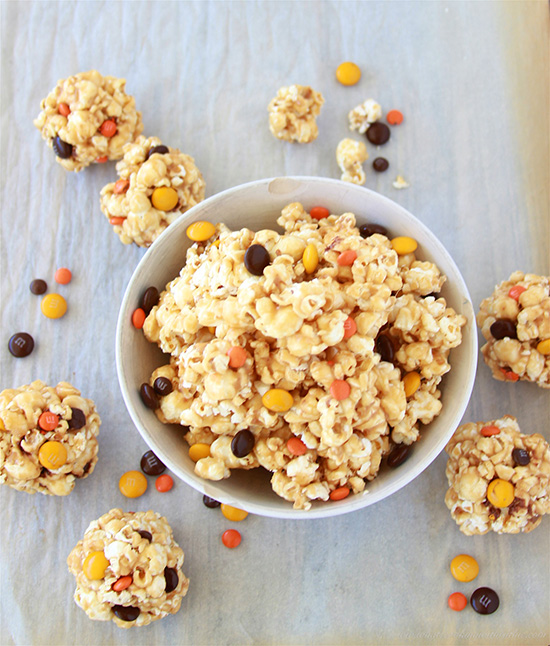 When I was a kid I love-loved caramel popcorn balls. I'm sure my mom grew tired of making them because anytime I had to take a treat somewhere that's what we were making. She was kind though and made them with me all the time until I grew out of them! To this day, I still remember making them together and that's the part that counts the most 🙂
Halloween Caramel Corn is just as fun and tasty to eat by the handful but if you want to make it a little more exciting have everyone join in rolling them into popcorn balls. It's gooey-sticky fun for the whole family!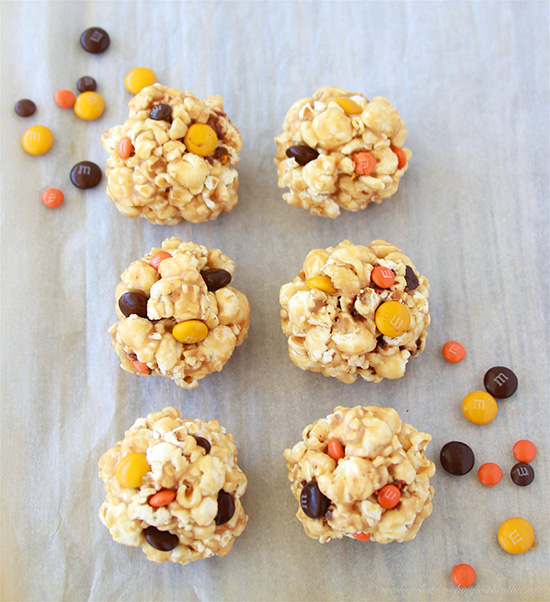 I found it was easier to loosely pack the caramel corn into a ball, add the M&M's into the holes, and then pack tighter to finish out the ball shape. Otherwise, it seemed kinda floppy and the M&M's started to melt some too. So, just pack quick and set them on parchment paper to finish setting up. I think they're adorable in their petite form, of course, you can always make them softball sized too.
Check out these posts for some more Halloween Inspirations…
Leftover Halloween Candy Pizza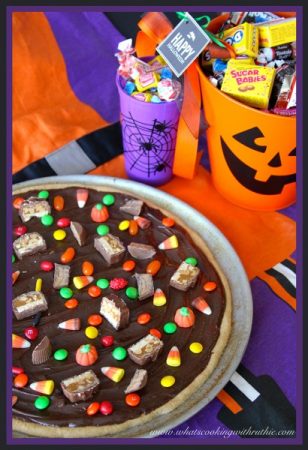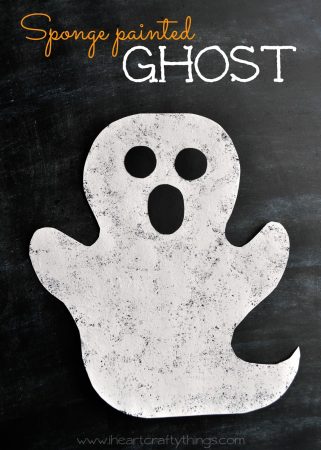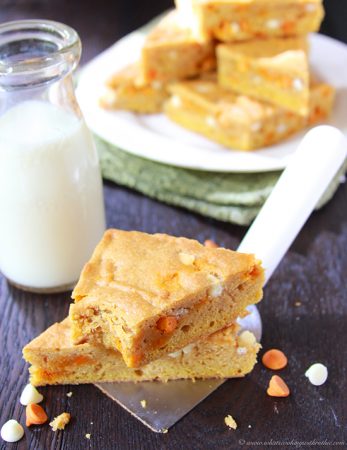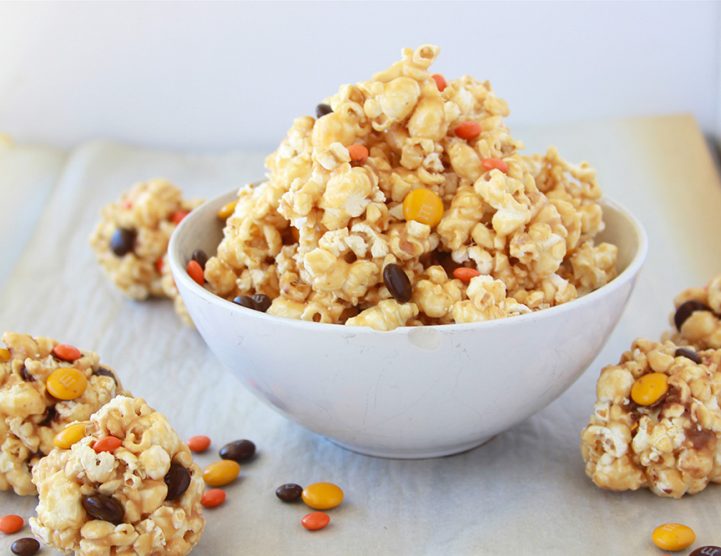 Halloween Caramel Corn is festive and fun to take to any of your autumn activities!
Much Love and Peace~
Ruthie
Halloween Caramel Corn
Prep time:
Cook time:
Total time:
Ingredients
2½ cups brown sugar
14 ounce can sweetened condensed milk
1 cup Karo syrup (light corn syrup)
½ cup butter
1 cup of UN-popped popcorn
¼ tsp sea salt
2 cups halloween colored M&M's
½ cup brown and orange mini M&M's, if desired
Instructions
Pop your popcorn in an air popper machine. (I had to do two batches)
Cook the brown sugar, Karo syrup, and ½ cup of butter over the stove on medium high heat and bring to a boil.
Add the sweetened condensed milk.
Stir continually for about 3 to 4 minutes until it gets to the soft ball stage (it clings together when you drop some in cold water).
It will burn if you cook it too long, so make sure you are stirring continuously and watch it closely.
When it is finished cooking, take your pot off the stove and pour the caramel sauce over your air popped popcorn.
Mix until all the popcorn is completely coated.
You will need a very large bowl to mix it all together.
Toss in M&M's and allow to cool and set.
Or form mini popcorn balls while still warm, adding M&M's at after ball is formed, set on parchment paper, allow to set.
Enjoy!
Cooking with Ruthie is a recipe, food, and lifestyle blog. Ruthie is a chef that loves to share her passion of cooking, baking, and entertaining. Cooking with Ruthie focuses on simple, fresh, and family friendly recipes. She also loves to share some of her home projects, gardening, parenting, travel, and her life's journey with her followers.

Visit Ruthie on her BLOG | INSTAGRAM | FACEBOOK | PINTEREST
Here are a few more great Halloween posts you can find on Eighteen25: