have you been wanting to add some little birdies to your Easter decor?
how about the colorful, low maintenance kind?
you can't deny these little ladies…they just look so cheerful!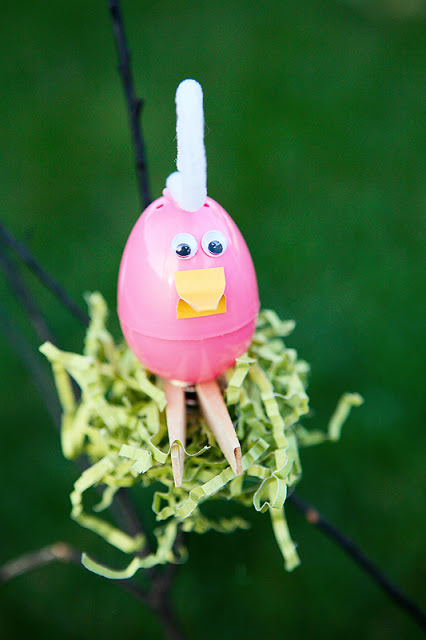 here are the rest of her peeps…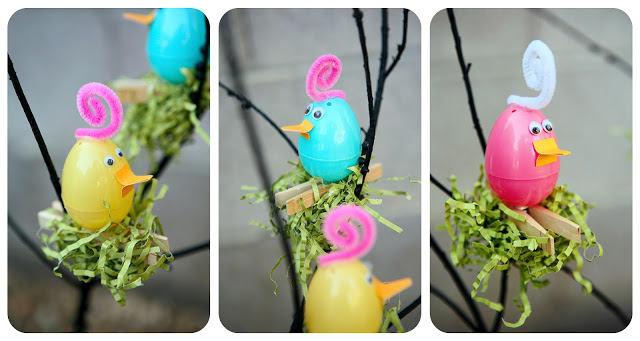 these little chicks are so easy to make and+
would be so fun to do with a little helper by your side.
here's what you need:
plastic Easter eggs
googly eyes
1/2 pipe cleaner curled to make funky hair
wooden clothes pin
paper grass
hot glue/gun
orange scrap paper cut into shape of beak
1. hot glue the clothespin to the bottom of your egg. make sure the clothespin is flat (to look like feet).
2. adhere your piper cleaner (hair), googly eyes, and beak with hot glue.
3. add a little paper grass underneath your birdies feet with hot glue.
there she is…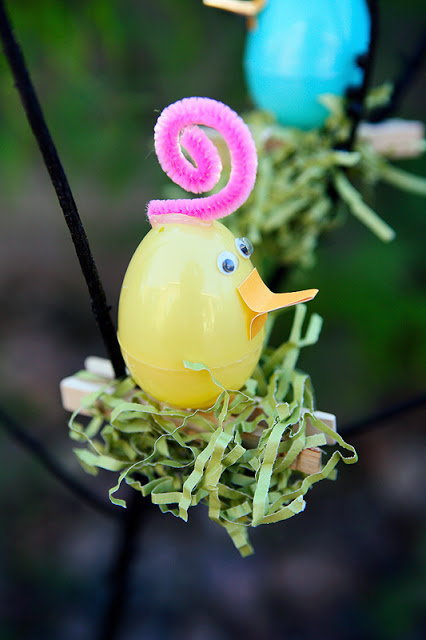 ain't she a beauty?
. . .
this post is sponsored by: