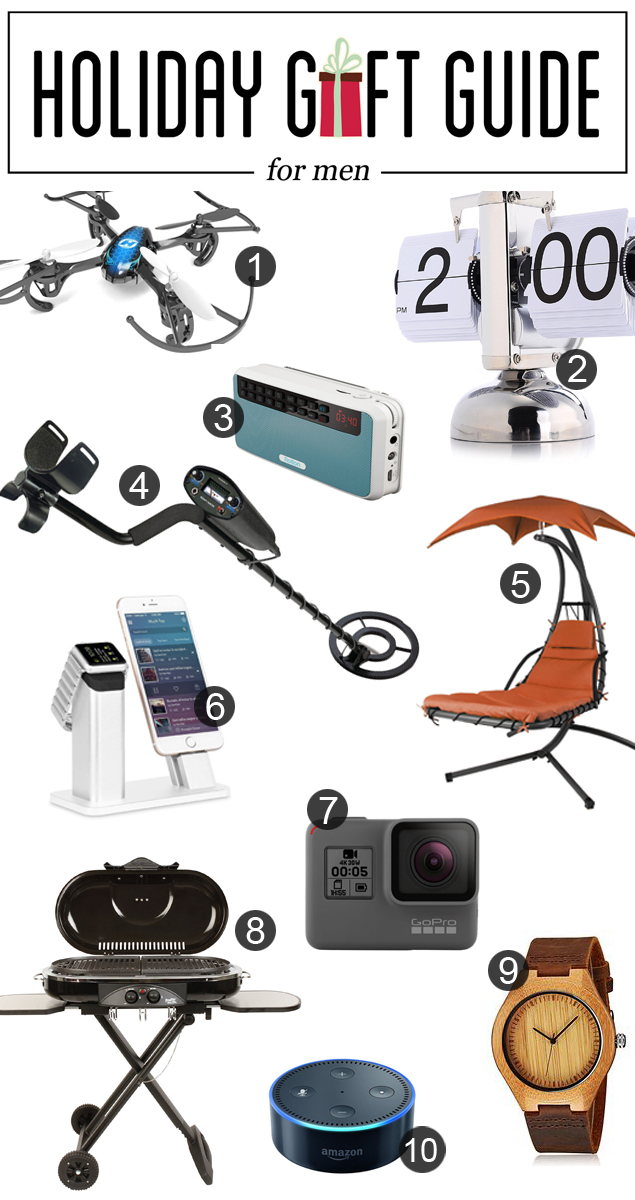 We have a great list for the guys today! Hopefully we have found something for all the men on your Christmas list this year.
* We created these Holiday Gift Guides to help give you fun ideas for your gift giving this Christmas. We've tried to include a variety of priced items. These are fun ideas we've come across that we think could make a fun gift for the right person. Affiliate links are included.
01 | Helicopter Drone – If your man has a drone on his list, this is the one I would suggest.  Drones are very hard to fly for beginners.  This helicopter makes it easy to learn on and very inexpensive!
02 | Retro Flip Down Clock – The perfect clock to sit next to his side of the bed or on his desk at the office.
03 | Portable Bluetooth Speaker – These speakers are awesome because they can go with him anywhere and it will connect via bluetooth.
04 | Bounty Hunter Metal Detector –  I think we all just want to have a metal detector.  Don't we?  Hours of fun with the kids with this gift!
05 | Chaise Lounger Hammock – The perfect hammock for some relaxing after a long day at work.
06 | Apple Watch Dock Station – Charge your phone and your watch in the same place.  Sounds like a dream, doesn't it?
07 | GoPro HERO5 Camera – This is the perfect gift for the adventerous guy!  He can go do his things and then have proof to back up his stories.
08 | Coleman RoadTrip Grill – This grill is awesome for road tripping or camping.  Eat like you are at home with this portable grill.
09 | Wood Watch with Cowhide Leather Strap –  If your man is a cool guy, this watch will be perfect for him!
10 | Amazon Echo Dot –  If he loves Alexa, he will surely love Dot.  Dot can go with him in any room of the house and answer his questions or play his favorite tunes.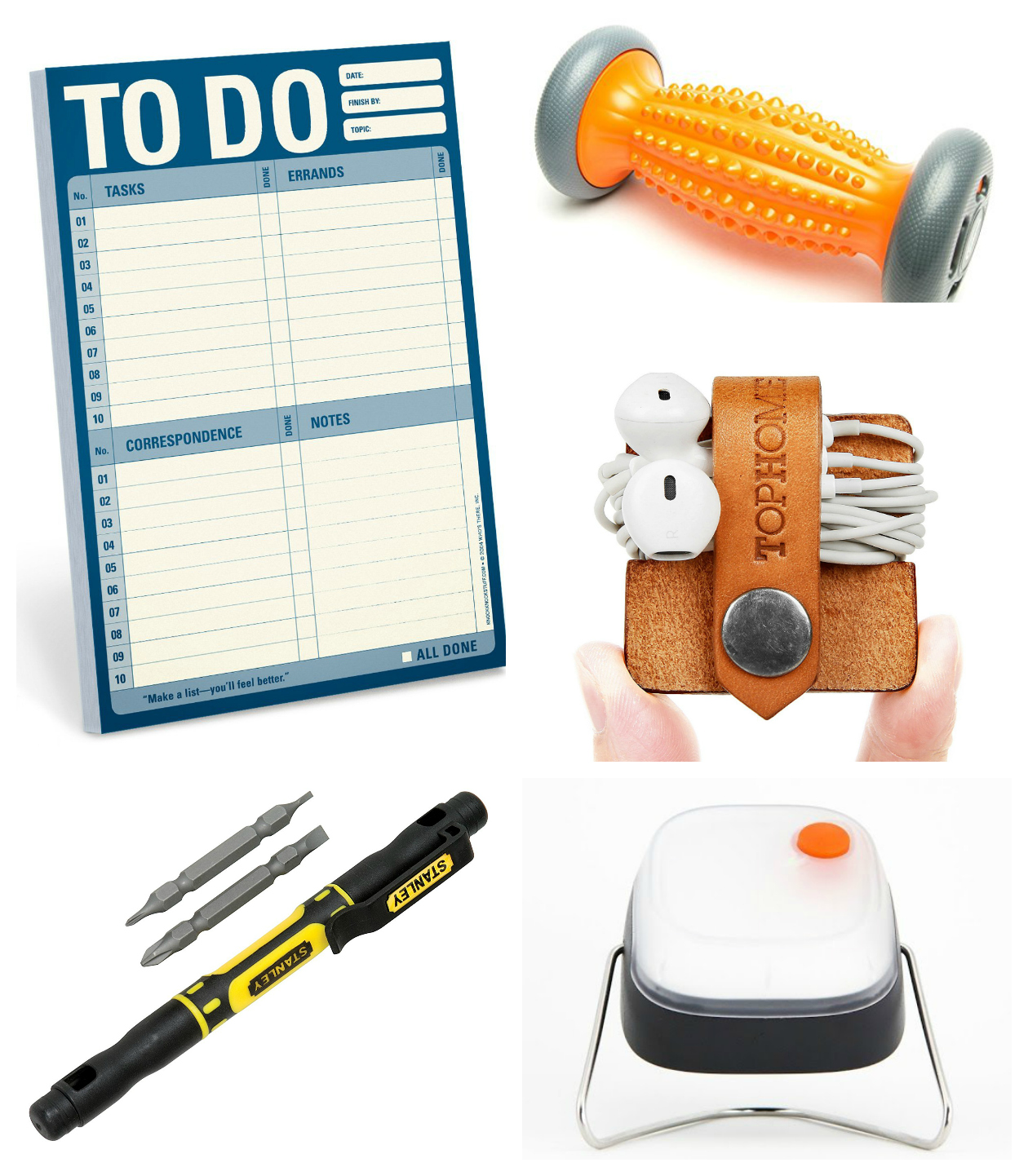 Stocking Stuffer Ideas:
Find a lot more great ideas in our last Gift Guide for men HERE.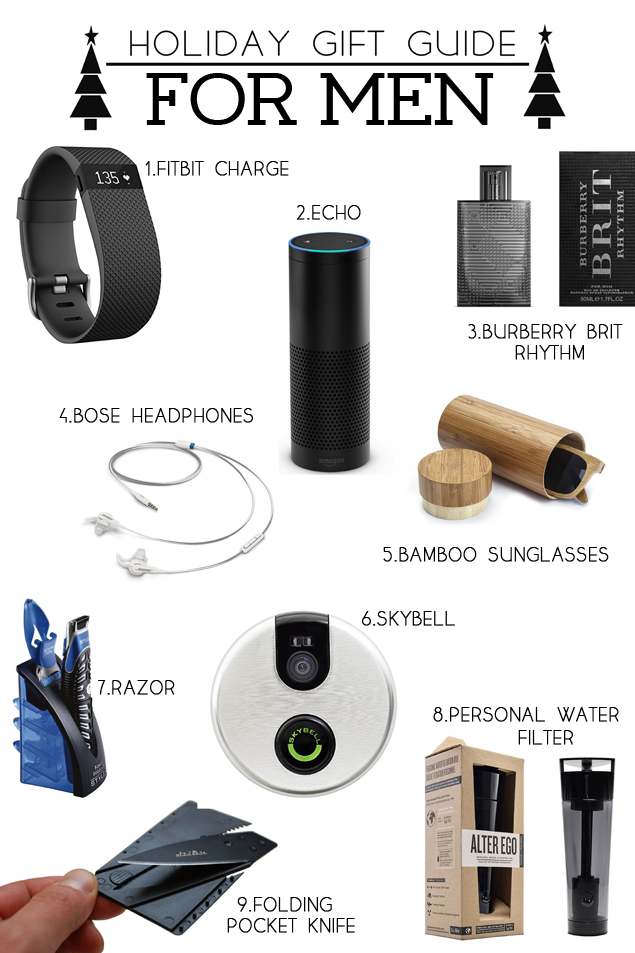 Check out our other Gift Guides: