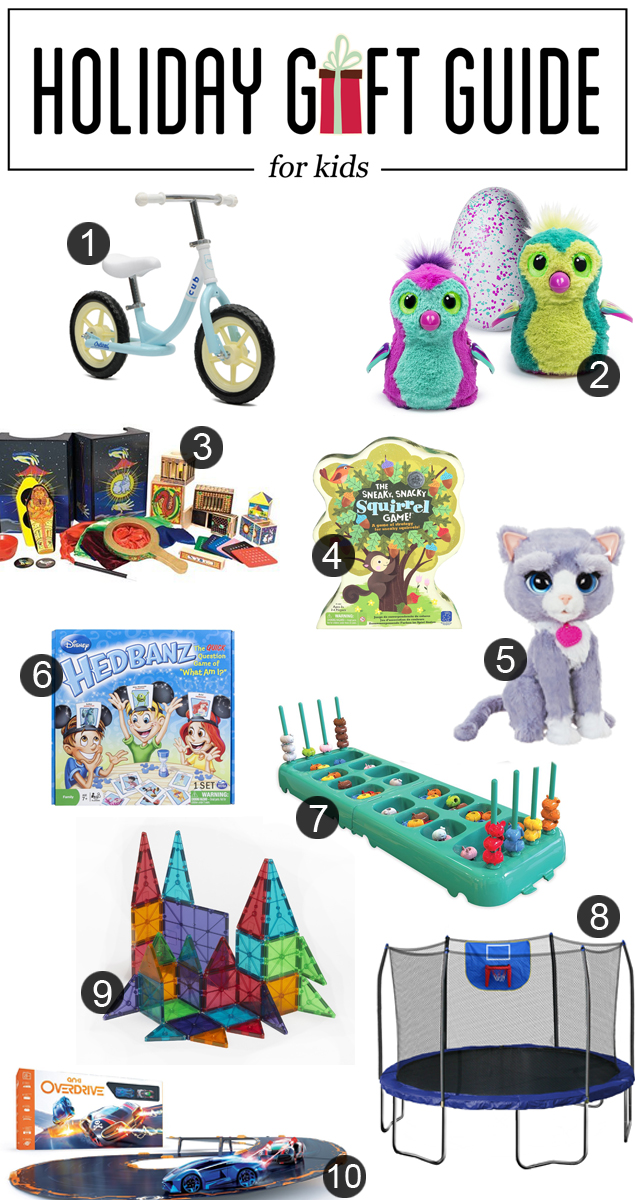 We have gift ideas for the kids today! Fun stuff for boys and girls of many ages. Hope you find some new ideas that the kids in your life will enjoy. They usually are the easiest to buy for, but it's always nice to get ideas that you may not have thought of before.
* We created these Holiday Gift Guides to help give you fun ideas for your gift giving this Christmas. We've tried to include a variety of priced items. These are fun ideas we've come across that we think could make a fun gift for the right person. Affiliate links are included.
01 | Cub No-Petal Balance Bike – The Cub Balance Bike gives new bike riders the confidence they need in learning balance and bike riding.  Balance bikes are the perfect gift for boys and girls!
02 | Hatchimals – Hatchimals can't hatch until they are with their new mom or dad.  Mom or dad can hold and rub the egg.  When the Hatchimals eyes start to glow, you know it's about to hatch!  Then it's time to raise their new animal through three stages of fun! * Just FYI… these are probably going to be the toy of the year and very hard to find.
03 | Melissa & Doug Deluxe Magic Set – Calling all magic lovers!  This is the perfect gift for the kid that likes to perform tricks for an audience!
04 | The Sneaky, Snacky Squirrel Game – This game is adorable and perfect for your preschooler (or all the way through third grade).  This game helps with hand/eye coordination, color learning, matching skills and stategic thinking.
05 | FurReal Friends Bootsie – Does your child want a cat but you're not quiet ready for the challange?  Bootise can keep them company and happy!  He/she will do all the things a cat does (minus the messes).
06 | Disney HedBanz Board Game – This games is perfect for the Disney lover!  And one the whole family will enjoy!
07 | Tsum Tsum Mancala Board Game –  Do you love Tsum Tsums as much as we do?!  Mancala is such a fun game and the mini Tsum Tsums make it hard to resist!
08 | 12-Feet Jump N' Dunk Trampoline – One of the kids most favorite things to do is jump on the trampoline!  The basketball hoop is an extra activity of fun and the net around it gives mom and dad some peace of mind.
09 | Magna-Tiles – Magna-Tiles are the perfect family gift.  Kids of all ages will enjoy them and keep pulling them out to play all year long.
10 | Anki Overdrive Starter Kit –  These cars are too cool!  Such a fun activity to do with the whole family and you'll be playing and adding to it all year.

Stocking Stuffer Ideas:
Find a lot more great ideas in our last Gift Guide for Kids we did HERE.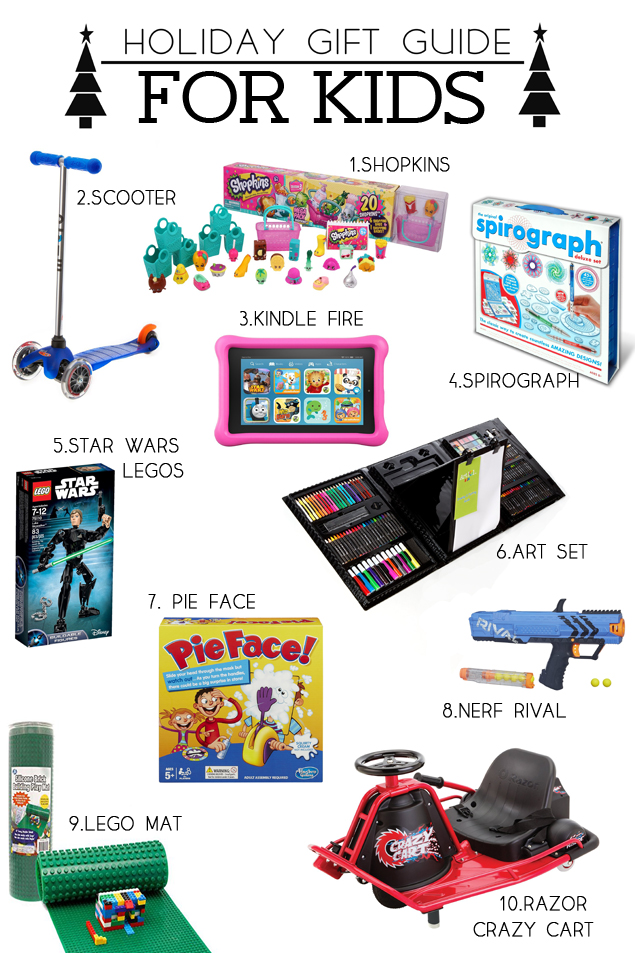 Check out our other Gift Guides: