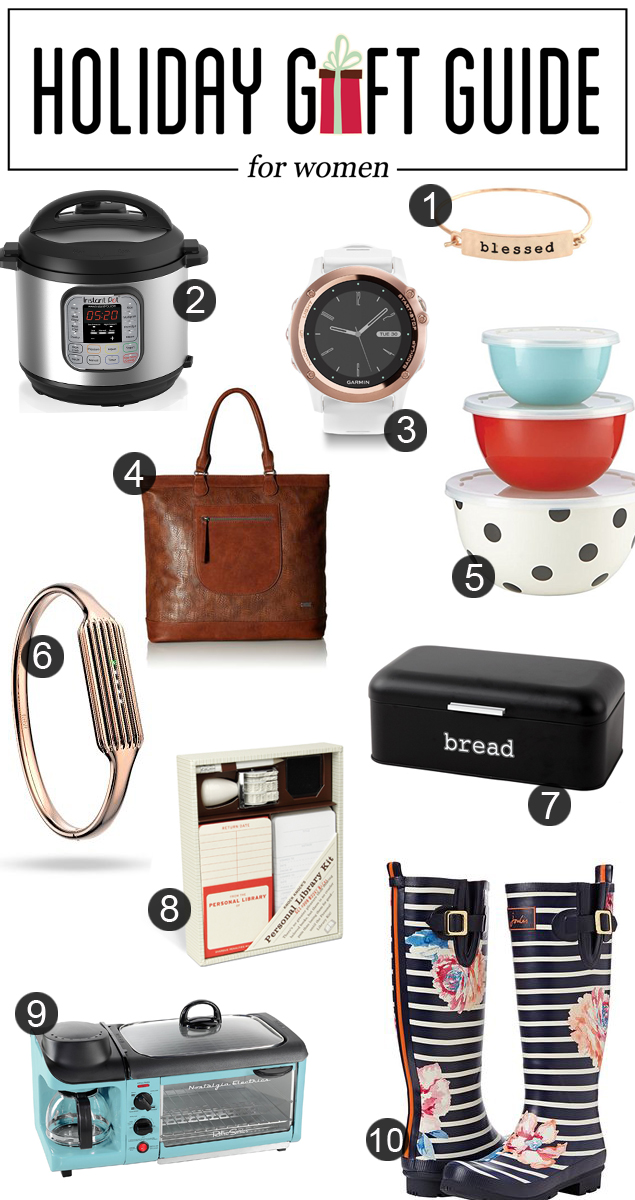 It's time to talk about gift ideas for the ladies today. We should probably admit that a lot of these items are on our own Christmas wishlists. Hint hint to our hubbies. 😉 Hope you find some ideas for your moms, daughters, sisters, aunts and girlfriends!
* We created these Holiday Gift Guides to help give you fun ideas for your gift giving this Christmas. We've tried to include a variety of priced items. These are fun ideas we've come across that we think could make a fun gift for the right person. Affiliate links are included.
01 | Blessed Bracelet – Such a darling bracelet that serves as a reminder to count your blessings, be brave, be the good, be kind and so many more.
02 | Instapot  – The Instapot is making owners all over the world,  happy with its convenience!  It's a Pressure Cooker, Slow Cooker, Rice Cooker, Saute/Browning, Yogurt Maker, Steamer & Warmer.  Sure makes meal time a lot less of a headache.
03 | Garmin Fenix 3 – This Garmin is the cream of the crop!  And not only does everything but the exercising, it also looks really stylish too!
04 | Roxy Shoulder Handbag – If you're in love with the leather handbag like I am, look no further!  Put this one on your Christmas list because it won't make a huge dent in Santa's pocketbook!
05 | Kate Spade Bowls – These bowls are darling and if you need more reasons to add them to your Christmas list, check out the lids.  You don't even have to go searching for them!
06 | Fitbit Flex 2 Accessory Bangle – For all the Fitbit owners that dress up!  This is perfect to add a little bling to your Fitbit.
07 | Bread Box – Every home needs a cute bread box.  Don't you think?
08 | Personal Library Kit – This kit is a cute way to make sure you get your books back!
09 | Retro Breakfast Station –  Coffee and breakfast all wrapped up in a cute little retro box!
10 | Joules Wellies – These Wellies are so darn fun and there are so many different prints to choose from.  If you live where it rains (or like me, in the desert) you'll love having these cute boots to put on when it's wet outside.

Stocking Stuffers
Find a lot more great ideas in our last Gift Guide for Her that we did HERE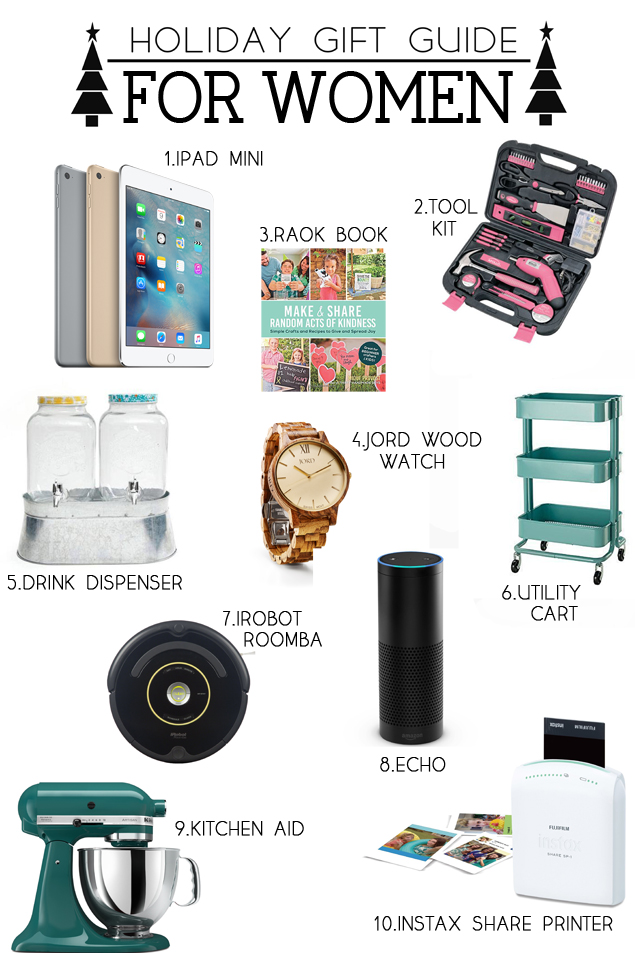 .
Check out our other Gift Guides: