It's time for this months Michaels Makers project and we were happy to be able to get the kids involved this round. I bet if you asked any Eighteen25 reader what our favorite kid's craft is, they could tell you. And the crazy thing is….our LOVE for Perler Beads only grows stronger! This is why…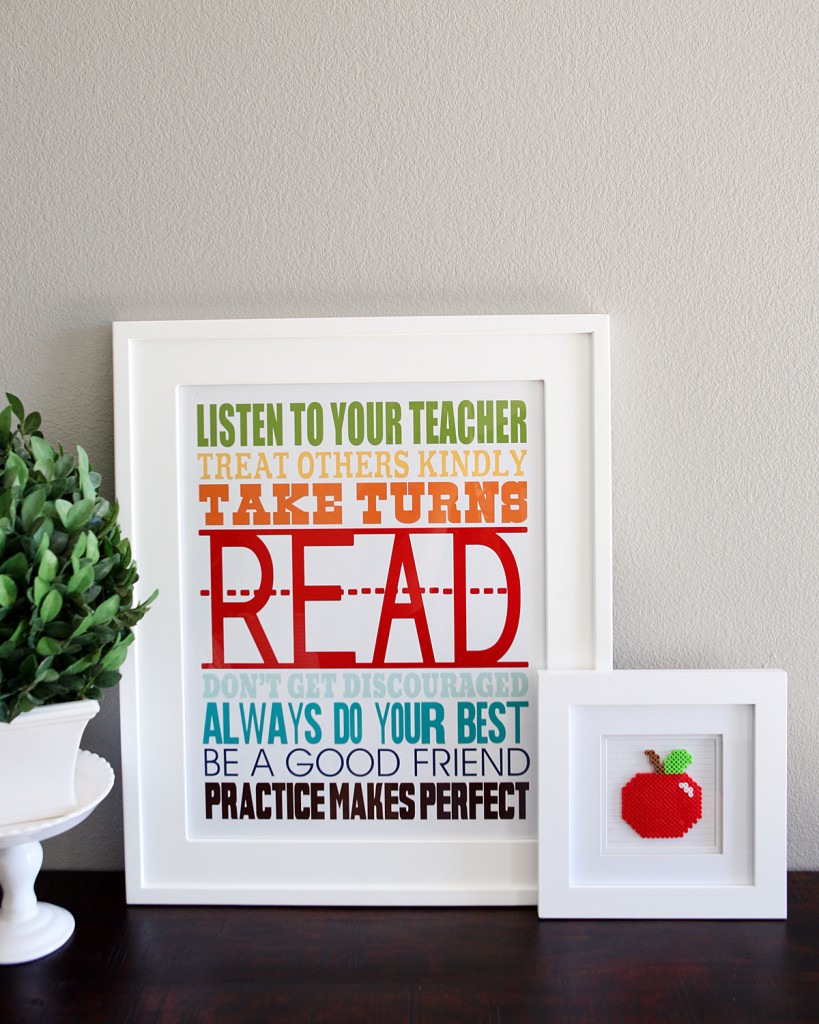 I mean seriously, how cute is this little apple?
Here's what you need:
• Perler Beads, Peg Board and Ironing Paper
• Frame (ours is 10 x 10)
• Notebook scrapbook paper
• Tacky Glue
Quincy is our go-to Perler Bead(er) and she whipped this cute apple up in no time. We ironed it and glued it to the center of the scrapbook paper. When it was dry we placed it in the frame.
Easy Peasy.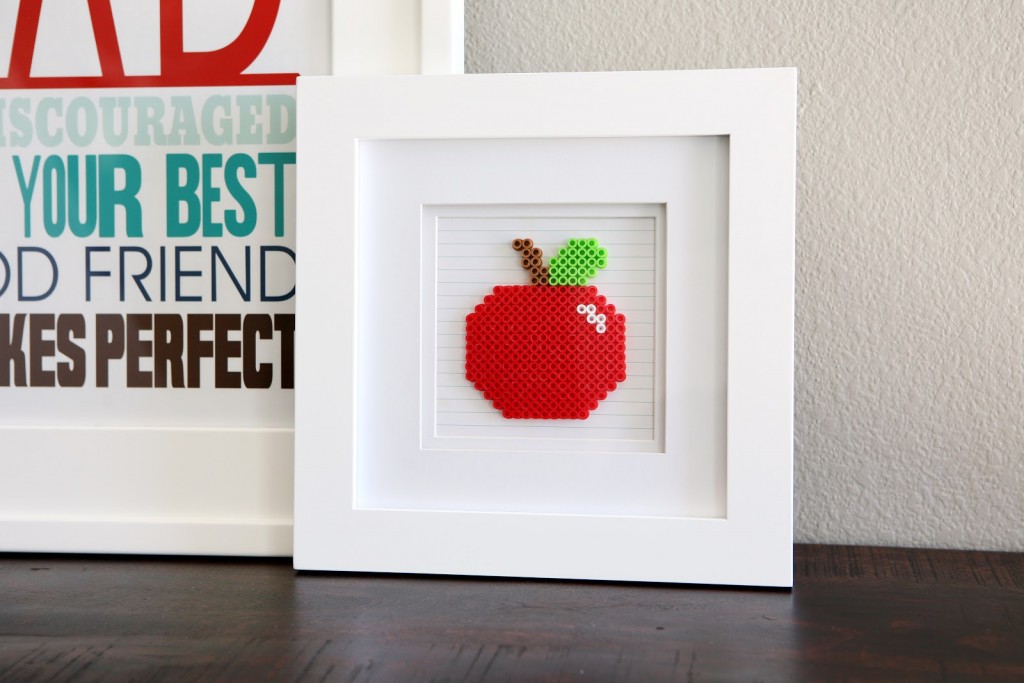 (find the free printable school subway art
HERE.
Ours is printed as a 16×20)
Can't wait to give this to her teacher on the first day of school!